The Raven Boys
by Maggie Stievfater
Ebook edition, 312 pages
Published September 2012, by Scholastic Press
✰✰✰✰.5
"There are only two reasons a non-seer would see a spirit on St. Mark's Eve," Neeve said. "Either you're his true love… or you killed him."
It is freezing in the churchyard, even before the dead arrive.
Every year, Blue Sargent stands next to her clairvoyant mother as the soon-to-be dead walk past. Blue herself never sees them — not until this year, when a boy emerges from the dark and speaks directly to her.
His name is Gansey, and Blue soon discovers that he is a rich student at Aglionby, the local private school. Blue has a policy of staying away from Aglionby boys. Known as Raven Boys, they can only mean trouble.
But Blue is drawn to Gansey, in a way she can't entirely explain. He has it all — family money, good looks, devoted friends — but he's looking for much more than that. He is on a quest that has encompassed three other Raven Boys: Adam, the scholarship student who resents all the privilege around him; Ronan, the fierce soul who ranges from anger to despair; and Noah, the taciturn watcher of the four, who notices many things but says very little.
For as long as she can remember, Blue has been warned that she will cause her true love to die. She never thought this would be a problem. But now, as her life becomes caught up in the strange and sinister world of the Raven Boys, she's not so sure anymore.
From Maggie Stiefvater, the bestselling and acclaimed author of the Shiver trilogy and The Scorpio Races, comes a spellbinding new series where the inevitability of death and the nature of love lead us to a place we've never been before.
WOW. I know a lot of people were raving about this series, saying it's unique and whimsical, but I'm not expecting this! I've read Wolves of Mercy Falls series, and I really enjoyed it. It's one of those series that is slow paced, but the beautiful and poetic writings makes you slowly fall in love with it. The magical and magical writing really stick to me the most, and I'm glad to say that  The Raven Boys gives me the same feels.
"Aglionby Academy was the number one reason Blue had developed her two rules: One, stay away from boys because they were trouble. And two, stay away from Aglionby boys, because they were bastards."
The story take place in the sleepy old town of Henrietta, where everything is ordinary and boring, except for Blue's family. The description of the sleepy town and the unique life Blue's living is really interesting.
Even though there's nothing much happening in this book, plot-wise, but the character are so unique and entirely different from each other. Blue is just so confident with herself, Gansey is just really nice, and I could understand why he's so desperate in searching the sleeping king. Ronan is like wearing layers of barbed wire around himself, but seeing him with Chainsaw really melts my heart. Adam is typical I guess? Typically mundane, with normal problems like money, grades, and family problems compared to the others. I hope to get to know him better in the next book. But Noah. Oh my. He's my favorite. He's a precious cinnamon roll that has to be wrapped with fuzzy blanket and protected from all the evils in the world. BUT THEN THE REVELATION COME.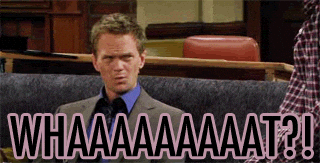 I was really in shock when I read it, I literally threw my phone a way (it's a good thing I was reading on bed) and e-mailed my friend. How could I fall in love with someone
spoiler
who has been dead even before the story starts??? I think I have a thing for dead characters *cries*.
spoiler ends
.
My brain really doesn't compute. But other than that? It's fantastic. The other-worldly-ness of Cabeswater makes me want to visit the place myself.  
I knock the half star because I was a bit confused about what happened, but overall I really really pleased with this book. It's such an amazing series starters and I can't wait to read The Dream Thieves (and re-read this book for more understanding.).