A Thousand Salt Kisses
by Josie Delmuth
E-book edition, 254 pages
Published May 2nd 2016 by Wise Ink Creative Publishing
✰✰✰.5
Seventeen-year-old Crystal White is the new girl on Starfish Island. Dragged to the remote community by her environmental activist father, she is eager to find fun that doesn't involve touching fish guts or listening to local folklore.
During a midnight swim with some new friends, Crystal is pulled out to sea by the waves. Convinced she's going to drown, Crystal is rescued by Llyr, a handsome stranger. As she searches for him in the following weeks, she finds there may be more truth to the Starfish legends than she thought.
Over a sizzling roller-coaster summer, Llyr introduces Crystal to magic she'd only ever dreamed of. But as Crystal comes to love Starfish Island, it begins to drive her family apart. A nearby power plant is devastating local marine life, and her parents are stuck in the middle. As the magic and mundane parts of Crystal's life converge, she finds herself risking everything to save Llyr, her family, and herself.
I received a copy of this book from the publisher via NetGalley in exchange for an honest review. This does not affect my opinion of the book or the content of my review.
Nothing can get more summer-y than this. A Thousand Salt Kisses is the kind of book that just perfect for summer. It makes me want to move to an island, forget everything and just spend my summer days under the sun.
Crystal White just moved from London to small Starfish Island. When at party and she almost drowned, she met Llyr who saved her life. Insta love ensues. But there's something really weird about Llyr, not to mention the corporate that poison the sea and destroying her family.
Let's start with the positive. Like I said, this book is really perfect for summer. The way the author describe Starfish and the weather, I feel like I'm there and taking a sea taxi to the mainland. The atmosphere is just very summery with all the time the story spend in the sea. The plot is also pretty decent. I can guess how it will goes, but I still find it enjoyable. What I love the most about this book (other than the summer vibe) is the mermaid.
I've read some mermaid books, but none of them really explains the mythology.  The mermaids are just there. They're always there, and really really old. In this book, the author explain the origins of the mermaid, how they live and how they got their powers. While I do still have questions, at least the author tried. Props to her for creating her own version of mermaid. I also like how passionate the mermaids are. They don't feel anything in a normal way. They either really mad or really happy. There's no middle ground. I think that's why the insta love happened so quickly on Llyr's part (and also stupid, bc obviously he's impulsive in addition to his passionate nature).
Now let's talk about the bad thing. All the characters felt really one dimensional. They don't feel like a person, they feel like pawn in the story. Rosie as the best friend, Parents as parents, George as an old wise man, Llyr as love interest and Crystal as the main character. Other than that? We know nothing about them. The antagonist also feels like stereotypical white collar villain, with suit, more money than brains, and evil laugh.
Our main character, Crystal, is a really shallow and spoiled brat to me. I'm sorry, but it's true. You could see from her attitude and inner monologues. Her overnight transformation, how everyone called her beautiful… I think it gets into her head. Not to mention she giggles a lot. I don't have anything against girls giggling, but… I pictured Crystal as Pre-Harvard Elle (you know, from Legally Blonde). She met Llyr only once, and she's in love. Not just love, love. It's intense love she even convinced that he's the one.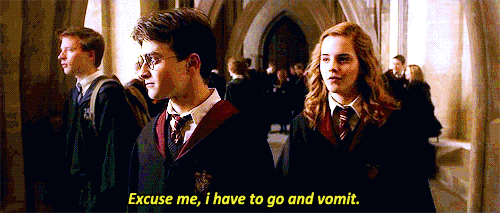 Not to mention that she pulled the stunt like Bella in New Moon! You know, where she
freaking jump of the cliff so she could meet Edward. Yes, our beautiful main character Crystal tried to drown herself so Llyr could come and save her
.  And her head is so full of Llyr that I could piece all the plot from the conversation around her, but she couldn't.
So overall, you can see that I have a HUGE problem with our main character. But if you're able to ignore her (like I do while reading), then this would be a perfect read full of summer romance and mermaids.