When I was a lil kid, I used to watch Snow White, Cinderella and Lion King
almost
everyday. So when I saw this tag at
Shayna
's blog, I decided to do this as some sort of post before my birthday. Let's jump right on the memory train!
Evil Stepsisters: A book with characters you hate
Second Chance Summer by Morgan Matson. I enjoyed the story and the atmosphere, the last 75% definitely makes me teary eyed. But our main character Taylor? Not so much. She just feel spoiled and her running away attitude really makes me hard to like her.
Prince Charming: A book with a gentleman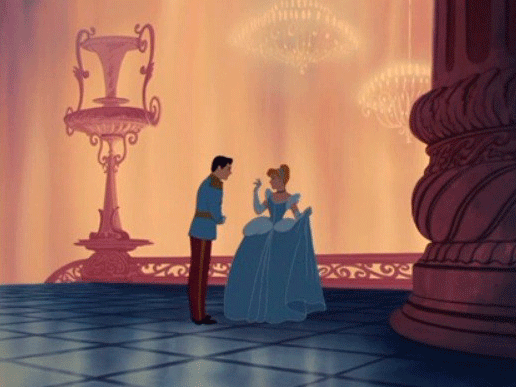 It's really hard thinking about a guy that could classified as gentleman… I tried so hard but everytime I came up with a name, my brain would provide his flaws really fast…Noah Shaw from the Mara Dyer series I guess. He never has hidden agenda, truly cares for Mara, and would do anything for her. He's the only gentleman I could think of, let me know who your gentleman is!
Cinderella: A character that is graceful, kind, and defiant
(I'm not sure Cinderella is defiant?)
Sharzad from The Wrath and The Dawn
. She's graceful (she's the Calipha!), she's kind and compassionate, and she takes no shit from anyone! It might came across rude sometimes, but I guess that's why I love her so much!
Fairy Godmother: A character that always has someone looking out for them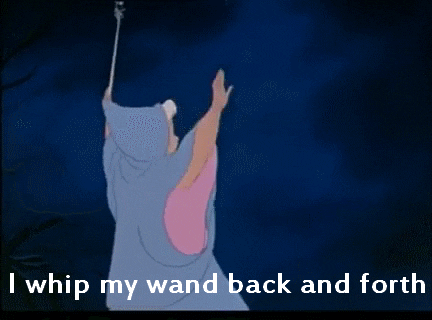 I'm sorry I can't resist using that gif
So… Can I answer with
Sam and Dean Winchester
? It's easy to find siblings that would looking out for each other in YA, but most of them are also separated quite often. Dean always looking out for Sam, Castiel always looking out for Dean, Bobby looking out for Sam and Dean, and they all looking out for each other *feels*
Helpful Creatures: Something that makes you happy when you're sad
There are a lot of things that always make me happy. Baths, sleep, food. But the thing that always work is listening to gregorian chants. I know it might sounds weird, but it would instantly make me feel really calm and have no worries about anything else!
Ashes: A book you didn't care for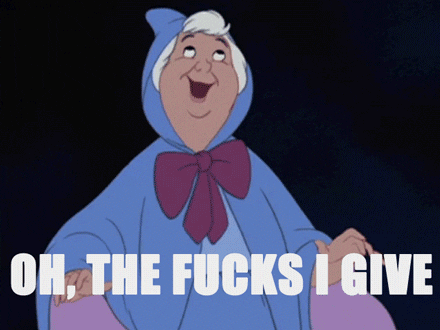 (Fairy Godmother cracks are the best)
The 5th Wave by Rick Yancey.
I wanted to read it, but over the years I just lost interest with it. Also many people said it goes downhill so I don't think it will be worth it to read the series.
Pumpkin: A character with a transformation
I don't know… There are plenty characters that undergo peasant-to-princess transformation and vice versa. I think I'll go with personality transformation with this one. Juliette from Shatter Me trilogy transformation from Shatter Me to Ignite Me is really amazing! From being scared and kinda insane girl in Shatter Me, lovesick-can't choose-woe is me girl in Unravel Me, to being a fearless leader in Ignite Me. It's honestly one of my favorite character growth of all time!
Impossible: A book with an ending you didn't see coming
The Evolution of Mara Dyer by Michelle Hodkins. What the hell was that???? Also Mark of Athena by Rick Riordan. I still haven't forgive them both for the emotional distress they caused me :):):)
Just Breathe: Something that inspires you to be courageous
I don't really know the answer for this one. I guess it depends on the situation really.
Happily Ever After: A book with a perfect ending
I just finished my PJO series re-read this month, and I can say The Last Olympian is perfect for this category. GUYS. It's my second time reading and I love it even more than the first time! It was really action packed, full of gods and demigods power, mythology creatures, and super teriffying titan lord. Also, Nico di Angelo and Percabeth!!! 
Whelp. There it is the Cinderella Tag! Writing this post really brought me some nostalgic feelings, so I might posted some other childhood related tags on the next few days before my birthday 😀
I really don't know who should I tag for this one… It seems like most blog I follow either already done it or don't do tags at all xD Just do it if you want to! 😀