Hi guys! So I found this interesting book courtship tag from
Fiona @ A Girl Between the Pages
ageees ago. I have a lot of old tags on my draft because I love tags, but don't know when to post them. I think this is really fun to read, so without anyone tagged me I just do it 😀 LWithout further ado, let's get into the courting process!
Phase 1: Initial Attraction | A book you bought because of the cover
I mean, just look at that cover? It's the Indonesian edition and honestly it's just so gorgeous. I love that shade of blue, and the pink colors just really stood out. It's a shame I didn't really enjoy the story though.
Phase 2: First Impressions | A book you bought because of the summary

#Girlboss by Sophia Amaruso. One of my goal this year is to read more non-fiction, and the summary of this book sounds perfect for me. It looks like a great, empowering book for women, but the story fits everyone who's in need of motivation!
Phase 3: Sweet Talk | A book with great writing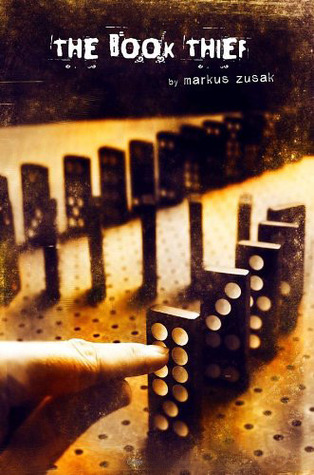 The Book Thief is one of those books that you read and haunted you. It's just so beautiful, it's bitter, it makes you cry, laugh and smiles, it's easy to relate and sympathizes with Liesel and other characters. And Death is an extemely good narrator, the way he narrates feel other worldly, he feels like another entity watching the humans (which he is). It's one of those books that I easily recommended to people.
Phase 4: First Date | A first book of the series which made you want to pick up the rest
This one is a real winner. The writing, the world building, the atmosphere, the characters… It tells the story of Shahrzad who seeks for revenge after a boy-king killed one girl every dawn, and one of those girls are her bestfriend. This book really makes me can't wait to read the novellas and the sequel. I enjoyed the novellas (especially The Mirror and The Maze) but
a bit dissapointed with The Rose and The Dagger though
.
Phase 5: Late Night Phone Calls | A book that kept you up all night
Goddess is the only book I stayed up all night to finish it. I just want to read a few chapters, but ended up reading the whole book and can't keep my eyes open at school the next day. After reading this book, it's safe to say that I have policies of no reading before go to bed.
Phase 6: Always on my Mind | A book you can't stop thinking about
Um.. I don't know… Possibly all my e-arcs I need to read from Netgalley? I need to get to them soon😅
Phase 7: Getting Physical | A book which feels nice
Percy Jackson series feels 100000% nice. It feels familiar. The humour, the action, the characters, the mythology. It's family. It's home. I love it so so so much<3
Phase 8: Meeting the Parents | A book you would recommend to your family and friends
Percy Jackson I guess? As much as I love HP, my family and friends won't want to read it because "why read when you can watch" thing. Percy Jackson only have 2 movies, and the books itself aren't as huge and intimidating as HP, so yeah, no excuse. Read this book folks.
Phase 9: Thinking About the Future | A book you will re-read A LOT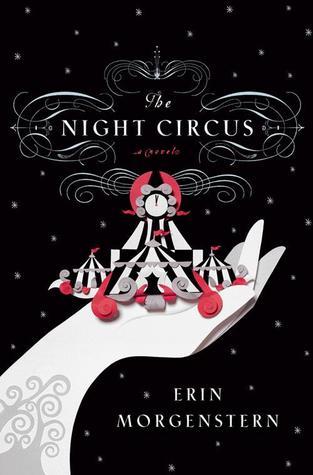 I don't really do re-reads.. And if I did, I never managed to finish that book. But I've been wanting to re-read The Night Circus for a while though, and it's been raining a lot which is the perfect mood to read it. Hopefully I could read it soon!
Phase 10: Sharing the Love! | Whom do you tag?
Erika @ Books and Stars and Cloe @ Mornings and Epilogues!