As we and the rest of the world knows, Game of Thrones is back! This week will be the 5th episode, and we will have around 2 or 3 episodes left before this season wraps up and then… the final season! The end game!
Tbh I am excited but not that happy excited. I mean sure we will know who wins the Iron Throne but we will also have a lot of deaths and I'm nOT REaDY.
But anyways. This month and July has been busy in general, so I just want to squeeze this tag here today. I saw in on Fiery Reads and I can't resist! The original tag can be found here. All gifs below are exactly the same as the one used in Alex's post because I'm just too busy to find new gifs.
Let's get started.
1. ARYA STARK: A CHARACTER THAT'S ALL ABOUT REVENGE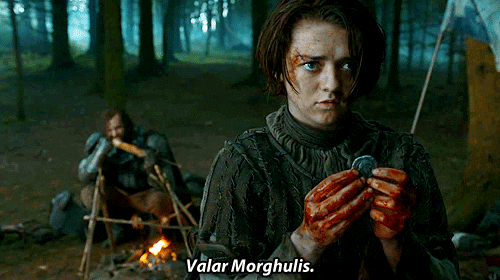 Both Victor Vale and Eli from Vicious. There are a lot of bad blood between the two of them, and even when they were friends, their friendship was extremely toxic. Their life mission was basically to destroy each other, in the most amazing way. I'm both worrying and excited for Vengeful!
2. VARYS: A BOOK FEATURING POLITICAL INTRIGUE
I don't really read books with politic, except for historical fiction, and my current read, The Winter Sea fits this category perfectly! It sets during the Jacobites rebellion and the political intrigue on the Scottish side is amazing! Also, the romance. It's been a while since I ship a romance🔥🔥🔥
3. JOFFREY: A VILLAIN YOU JUST LOVE TO HATE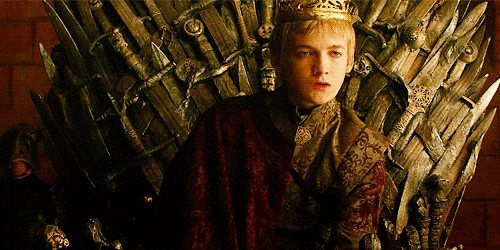 Tbh this one should be Cersei. I don't enjoy Joffrey at all, just like Ramsay. Cersei on the other hand… I both love and hate her! My answer is definitely The Darkling, which is my standard answer for everytime someone ask me this question😜
4. JON SNOW: YOUR FAVORITE COMING OF AGE STORY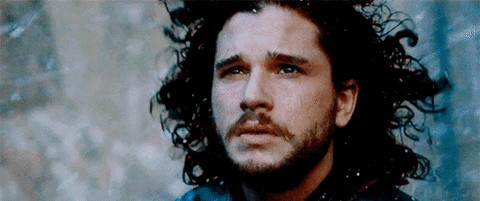 I never understand what does coming of age actually means and when I look it up it just list of every YA books I've ever read, so you could say that I know nothing about it and refuse to answer it😏
5. JAIME AND CERSEI: A SHIP YOU JUST CAN'T GET BEHIND
Same with Alex, I will say Alina and Mal. It's such an unpopular ship, why is it a thing??
6. LADY OLENNA: A BADASS OLDER CHARACTER
The most badass woman in Westeros. My choice will be Minerva McGonagall. Her sass and bravery rivals Olenna. Seeing them having a sass battle will be very interesting.
7. SANSA STARK: A CHARACTER YOU GREW TO LOVE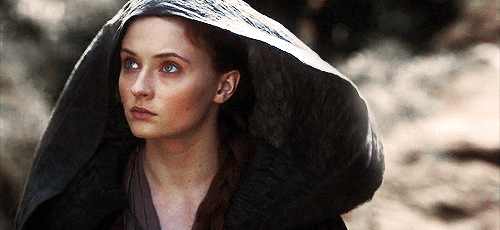 Lara Jean! She was very naive and childish at the beginning, but as the series goes, she matures. Just like Sansa. I really hope they won't turn dark though.
8. MELISANDRE: YOUR FAVORITE MAGIC SYSTEM
I still hate her soo??
The obvious choice will be HP, but noo let's do something else. I choose Cabeswater from the Raven Cycle. How your mind is your greatest weapon is also fascinating, but also pretty terrifying.
9. TYRION LANNISTER: A CHARACTER WHOSE WEAPON IS THEIR MIND
I changed the gif here because this is my favorite Tyrion quotes. Kaz Brekker is perfect for this one! How can I have a mind like his?? His plans are amazing, and the execution is even more amazing.
*(10 – 13 are not part of the original tag, but added by Alex. The rest are added by me.)*
10.DAENERYS TARGARYEN: AN AMBITIOUS CHARACTER YOU LOVE
Selene from Lily of the Nile. Her ambition to reclaim Egypt after being ransacked by Rome, her birthright and her people… it's just amazing. I feel bad for Juba, but go Selene!
11. JORAH: A CHARACTER THAT DESERVED BETTER
I changed this one! Alex's prompt was Ygritte, mine is Jorah. I mean, come on! He's been dragged from one edge of the world to the other and back, and despite being there for the wrong reasons at first, he was the most loyal person to Dany. Yes his love for her is creepy, but his loyalty is amazing. Finch from All the Bright Places is also someone that definitely deserves better. No one cares about him and yet he gave so much for other people.
12. THE NIGHT KING: A TERRIFYING ENEMY OR MONSTER
Not many monster in literature can scares me, because it's just hard for me to imagine monsters! I love world building, but characters description are just totally lost to me. If we are talking about enemies though, I'd say Mara's Ex from Mara Dyer series. He's a sociopath before, but still being a sociopath after having his power? Nope.
13. LADY LYANNA MORMONT: TAG AN ALLY (OR ALLIES) TO DO THIS TAG!
If there's no Dany or Jon, I'm going to root for Lyanna on the Iron Throne. I tag Aimal @ Bookshelves and Paperbacks, Fleur @ Fleur Henley, and other Thrones fans out there!
*(This part below is also not part of the original tag, but I added it myself)*
14. Bronn: Your Favorite Sidekick
I know some of you are hating on Bronn for what he did in last week's episode, but I FREAKING LOVE IT. So freaking badass. And when he saved Jamie's ass?
He's sassy, he's loyal, he will saved your sorry ass from being fried. What's not to love?
My answer for this one is Puck from Iron Fey series. Yes, he's not actually a side-kick, but with Ash and Meghan he's kinda the side-kick-third-wheel? He's still my favorite though!
15. Gendry: Your Favorite Missing Characters
Nikolai Lantsov! He wasn't present at all in Shadow and Bone, but when he first appeared in Siege and Storm, all eyes (and heart) were on him. He doesn't appear much in Ruin and Rising though, so he's definitely a perfect fit for Gendry.
HA. I heard Gendrywatch is ending this season though, so here's for the rise of Gendrya!
16. The Red Wedding: Most Shocking Scene You Ever Read
This shit still scarred me guys. Even though I know there's this thing called the Red Wedding and I prepared for it, I was still traumatized. Those Noah scene, from both Raven Boys and Evolution of Mara Dyer also scarred me. You know, the revelation one in Raven Boys. It gives me chills. As for the Evolution, it's the one at the end. I still haven't read Retribution because I'm so scared to find out what happened.