Welcome back to Screen Rambles, which is a monthly feature in my blog where I talk about the things I watch during the previous month.
Like in October, November was a very busy month. I didn't expect it to be even busier than October, but it did and as the result, I prefer watching over reading and I have a lot of movies for this edition. Let's jump right into it!
Sister's Act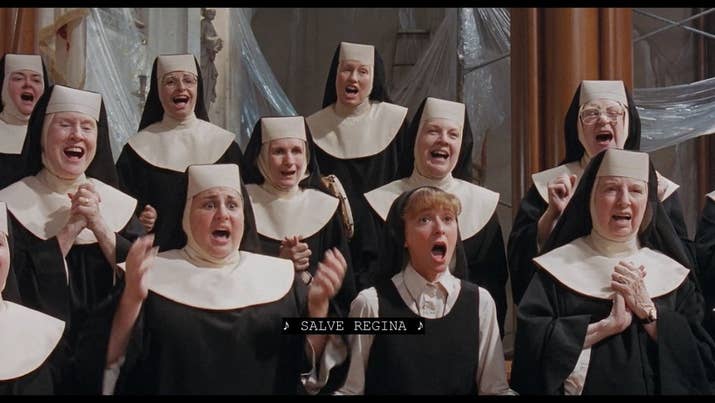 I've always wanted to watch this movie! I'm so glad I finally did because it's so funny and it provided the break I needed from exams. It is very light hearted and fun, but underneath it there are some serious themes going on. The music is also superb! Whoever arrange them is very talented. Also, I miss seeing Maggie Smith on screen, and this movie made my imagination running wild with "what if Minerva McGonagall is head of a convent" xD
Buzzfeed eloquently explain what is Sister's Act and the impact it made, so you better click the article and read it.
Rate: 4.5/5  stars
Do I recommend it? YES. A classic, and one of my newest pick-me-up movie.
Stranger Things 2
Just like the rest of the internet, I was highly anticipated this new season of Stranger Things. However, I only managed to watch 1.5 episode before finally giving up. I think it's just me being too busy and not in the mood for some series, so I'll definitely pick it up again in December.
Spectacular Now
I watched the first fifteen minutes before giving up. It was just so boring and seems like a typical boy-meets-girl-that-change-his-whole-life. I don't know about you, but I have A Walk to Remember at my diposal whenever I want that kind of story. Moreover, I don't really care about the characters. I can't even remember their name! Next movie, please.
Rate: 1/5 stars
Do I recommend it? Nope. It just seems so cliche and bland, definitely not my kind of movie.
Hide N Seek
I watch this as part of my uni's halloween event. It was an okay movie, there were some pretty suspenseful moment and the kid was SO CREEPY. It was a really good twist in the end, I didn't see it coming, but it can also be offending for some people.
Rate: 3/5 stars
Do I recommend it? I guess? It's a good movie if you're scared of horror movie or want a not-so scary movie for halloween.
The Other Boleyn Girl
DEFINITELY A NEW FAVORITE. I can't believe it took me this long to check this movie out. I love period drama so it shouldn't be a surprise that I love this movie. 5 minutes into the movie and I'm already sold- it has a very similar tone (and shot) with Elizabeth! The whole movie is filled with amazing costumes, intense passion (whether it's love or ambition), and famous celebs cameo. However, Scarlett Johansson's acting in this movie was painful to watch. It's obvious how lacking it is when you pair it with Natalie Portman! Overall, it's still an amazing movie tough.
Rate: 4.5/5 stars
Do I Recommend it? YES YES YES.
Sinister
Another movie for my uni's halloween event. I EXPECTED SO MUCH MORE. Everyone keeps raving about this movie, how fucked up it is and how scary it is… but it's just meh for me. The demon was never really fleshed out and I can't sympathize with the father for bringing the whole family into this mess and being a jerk in general.
Rate: 1/5 stars
Do I recommend it? No. Just see Insidious if you want something similar.
Justice League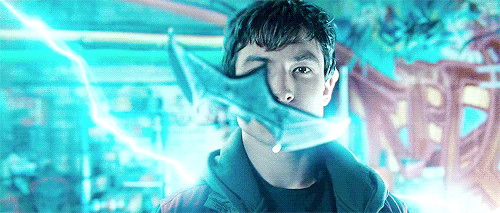 I went to this movie with no expectations. After Suicide Squad, I already decided that I'll see DC movies just for fun. However, it turns out to be the DC movie I've been waiting for! I can truly relate to the rumor, there are few times that I chuckled. Barry is as adorable as I imagined, Diana is beauty and grace that will slayed the whole team in the face, but Aquaman… totally a wild card. I didn't expect to fall for him too! His snark really lightens the mood, and it also helps that he's hot af. My only complaint is just the plot felt too similar with Age of Ultron… but other than that, this is a really good movie.
Rate: 4/5 stars
Do I recommend it? Yes! I feel like this movie almost redemeed DCEU for me, and I can't wait to watch their next movie!
What were you watching in November?