Merry christmas everyone! 🎄 🎅
I can't believe it's christmas already, December feels like it's zooming past me! It's also the final day of blogmas, and I would like to thank Swetlana's for creating this series and for all of you who sticks with me during these 12 days! Today's prompt is actually a freebie, and after 11 days of bookish themed prompts, I decided to close this series by sharing with you my favorite christmas carols. I'd love to create a spotify playlist, but for some reason my wordpress refuse to embed the playlist, so I linked them on youtube. Have a merry christmas!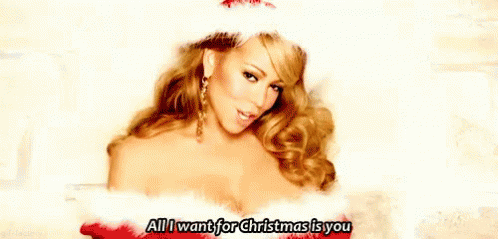 ALL I WANT FOR CHRISTMAS IS YOU – Mariah Carey // Obviously this song will be on my list. This song has that really fun and festive vibe of christmas! When it turns November 1, this is the first song I play.
LITTLE DRUMMER BOY – Henry Simone Chorale // WINTER SONG by Sara Bareilles and Ingrid Michaelson // DO THEY KNOW IT'S CHRISTMAS by The Band Aid // LAST CHRISTMAS by Wham! // PETIT PAPA NOEL by Celine Dion // THE FIRST NOEL by Lady Antebellum // MARY'S BOY CHILD by Boney M. // BABY IT'S COLD OUTSIDE by Michael Buble and Idina Menzel // DECK THE HALLS, basically all the children version // CAROL OF THE BELLS by Libera and Trans Siberian Orchestra
That's a wrap for 12 days of blogmas! Thank you for staying, do you have any plan for the holiday season? Also, let me know you favorite christmas song!