I don't do rereads.
I think that is a well-known fact that I have stated so many times. But last year I made an effort to actually reread some of my favorite books, and I managed to reread the whole PJO series! This year, I am doing the same with Harry Potter series and I'm currently on book 3 now.
Why is it that I don't do reread? Simple. I just rather read and explore new things over coming back to familiar stories that I already know. While it gives a sense of comfort, there are just so many unknown options to explore out there and let's admit, rereading takes so. much. time.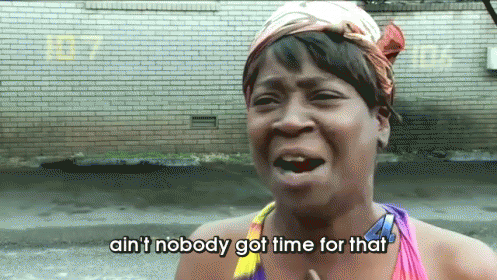 I love coming back to my old favorite, rereading Percy Jackson was one of my reading highlights last year as I was able to see more hidden meaning, foreshadowing, and clues while rereading. As I already know how the story goes, I spend more time noticing the details rather than trying to finish as soon as possible to discover the ending. Was it worth the time? Yes, as it brought up so many positive and nostalgic feelings. But as the same time, there's a little voice at the back of my head that was screaming at me to read faster and move on to the next new books 😥 As the result, I was unable to enjoy the stories as much as I should be due to the pressure and guilt of not reading books from my TBR pile.
One of my goal this year is to remove some books from my bookshelves. In order to do that, I need to figure out which books I don't enjoy anymore. And how to do that? That's right, I need to reread them. There are so many books that I need to reread as there are so many books I'm not sure about, so I'm kinda overwhelmed just thinking about how much time I need to spend to reread them all. But at the same time, I am excited to revisit the story and see my current perspective towards the story. Here are the list of books I need to read:
Need by Carrie Jones. Yes yes, I know I've been mentioning this series a lot, but it's just sooo good! It tells the story of Zara, who just lost her dad and forced to moved back with her grandmother to the sleepy, cold town of Maine. Only it's not a sleepy town at all, it's crawling with supernatural creatures, the most dangerous ones are the pixie who are not like Tinkerbell at all. I have such a fond memories of it, but it's been years since I read it so I need to reread it to find out whether they are worth keeping or not, as well as finishing the last 2 books from the series.
Hold Me Closer, Necromancer by Lish McBride. Another book I've been mentioning a lot recently. Other than the desperately-needed-shelf-clean-up, I also need to finish the duology as I have yet to read the second and final book. The details are a bit fuzzy, but it follows Sam, our main character, who turns out to be the most powerful necromancer in the modern times and the people who wanted his powers. This book is just so funny and sarcastic, I always recommend this book to anyone who enjoys Percy Jackson series.
Evernight by Kristen White. I personally liked this series better than Twilight and always felt sad at how underrated this series it is! I mean it's pretty cliche, but I love how atmospheric the setting is and how interesting the plot was. I had grown out the genre though so I think I need to get rid of this series, but if I still enjoyed it after rereading it, I might keep it.
Ghost Girl by Tonya Hurley. One of the first YA books I read, even though it felt middle grade-ish for me. This book follows Charlotte, who is an outcast in highschool when all she really wanted was to be popular. When she suddenly died because she choked on gummy bears (yes, that's the plot) she came back to haunt the most popular girls in school only to find out popularity is not what it seems. I really enjoyed it, but I do feel it went downhill as it goes. I still want to reread them though!
The Alchemist and The Angel by Joanna Owen. Oh look, another never-heard-before book! I remember nothing about the plot except it follows a boy who met a girl halfway, sets in the middle ages and has something about alchemy. I do remember really liking it, but this book is one of those pre-blogging books, therefore it has practically dissapear from my mind.
The Mysterious Benedict Society by Trenton Lee Stewart. I've been wanting to read this series for forever, but when I did, I felt underwhelmed. It was unecessarily long and not much happened tbh. The mystery is not mysterious at all and I can't see the point of the story… It's pretty popular though, so I am willing to give it another chance.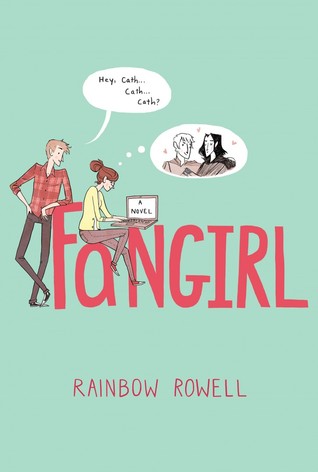 Fangirl by Rainbow Rowell. I didn't enjoy this when I read it, mainly because how immature Cath was. But then I was still in high school at that time and now I'm in the second year of university, I want to know how I would feel about this or if I can relate better to Cath than I was. I might reread Carry On to reevaluate my feelings too, but I'm pretty sure I will still dislike it…
I'll Give You the Sun by Jandy Nelson. There were some heartfelt moment and beautiful quotes yes, but overall I felt underwhelmed by this book. But again, at that time I don't think I was in the right mood to read it. I just want to see if it's just me or the book just wasn't for me, and then rest the case.
Do you do rereads? What are some books do you want to reread?