Hi guys, welcome to another edition of screen rambles!
For those of you who are not familiar, this is a monthly features where I talk rambles about all the movies and shows I watched in the previous month. I didn't watch anything in February, hence the absence of this post last month. In March I still barely watch anything, but at least I have something to share with you guys 😄
Lucifer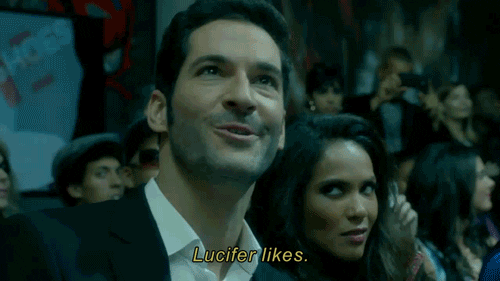 This TV show is high on my list; anything that's based on mythology, even biblical ones, usually are. Especially the ones centered around Lucifer. I love modern interpretation of Lucifer as this suave trouble maker a la Supernatural and Devil's Advocate rather than someone that burns and cut and torture people with no mercy as in the medieval.
Lucifer in this show really fits the description. He's suave, fun, manipulative, and chaotic. However, I am dissapointed at how mundane this show feels! For a show that is about the Devil himself having a vacation in LA, I expected more chaos and shenanigans. But all we got is him tagging along trying to solve crimes. We barely see any display of power and got some awkward-angelic moment. It really bores me and I wish there are more supernatural aspect.
The Greatest Showman
Yes I know I am late to the party, but I've been avoiding musicals like a plague after La La Land. I finally caved in and watched it and its surprisingly really good! The casting really hits the mark, the acting and cinematography are A++ and the songs are sooo catchy! My favorite is obviously Rewrite the Stars, while my sister seemed to prefer Never Enough. I also really loved the plot but felt the movie was a tad bit too long. But that's just me and musicals having no attachment so I'm ignoring that part of me 😅
Super TV
And finally, the show that got me deep into the fandom, Super TV!
As I said with my friends, variety shows are the gateways to my heart. Fortunately, Super Junior is really strong on that area. I love seeing them on variety shows and got realllly excited to watch this. It was soo much better than I expected and so funny, it's my pick-me-up shows! I also ended up watching SJ returns and Knowing Brothers due to this show.
A lot of people think Suju is rude due to their outspoken-ness, but tbh I love it. It's refreshing and different from other idols image.