Hi everyone! I'm doing a tag post for today as I don't have any book to review yet and I'm out of ideas for discussions post/the posts on my draft aren't well written yet. Even though this is a book blog, I've often talked about other things I enjoy such as bullet journalling, tv shows, movies, even personal goals. Therefore, I am doing ANYTHING BUT BOOKS TAG which I saw on Tiny Obsessions and has been sitting on my bookmark ever since.
Let's get started!
1. NAME A CARTOON THAT YOU LOVE.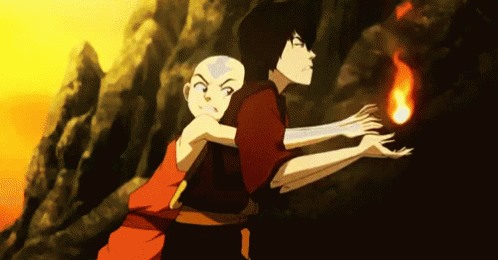 It's been a while since I watch a cartoon, but here are my favorites from various categories:
Disney: Tangled and Hercules (I swear this movie is SO UNDERRATED)
Anime: Detective Conan (yes I still love and follow this series, sue me)
Cartoon: Avatar the Legend of Aang
2. WHAT IS YOUR FAVORITE SONG RIGHT NOW?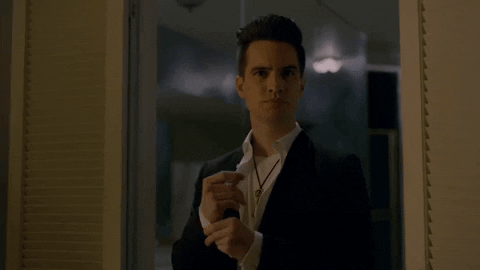 Panic! At the Disco's newest song, Say Amen (Saturday Night) and on the K-pop front, I'm currently loving Hellevator by Stray Kids.
I don't know how to embed video…. help?
3. WHAT COULD YOU DO FOR HOURS THAT ISN'T READING?
Definitely sleeping. I don't know why people look down on people who take naps, naps are awesome! They help recharge your energy and creativity midday, you wake up refreshed and in a better mood! Also, naps help me to stay up longer and concentrate better for night study sessions.
4. WHAT IS SOMETHING YOU LOVE TO DO THAT YOUR FOLLOWERS WOULD BE SURPRISED BY?
I…. don't know. I'm not that special ahaha. I think cardio? I seem like someone who doesn't do much workout or physical activities but I actually like doing cardio!
5. WHAT IS YOUR FAVORITE UNNECESSARILY SPECIFIC THING TO LEARN ABOUT?
I love learning about history and politics. If my answer for Q3 is not sleeping, it will be perusing wikipedia. I could start with one article about the vatican government for example, and ended up opening too many tabs about ALL the popes, which leads to the Medicis and Holy Roman Empire and Crusades and…. you get the gist.
6. WHAT IS SOMETHING UNUSUAL THAT YOU KNOW HOW TO DO?
Again, I really don't know. I'm truly at loss on what to answer this question ahaha 😅
7. NAME SOMETHING YOU MADE IN THE LAST YEAR AND SHOW US IF YOU CAN.
I guess my bullet journal? I'm not much into arts and crafts 😅
8. WHAT IS YOUR MOST RECENT PERSONAL PROJECT?
My recent personal project is to learn as much as I can, so I've been paying extra attention in class, sign up for online courses, and utilize duolingo even more!
9. TELL US SOMETHING THAT YOU THINK ABOUT OFTEN?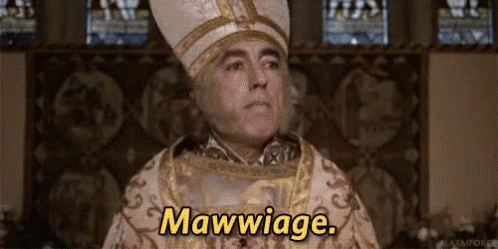 Um this is totally weird but I've been thinking a lot about marriage. I'll turn 20 this year and in my country (and many asian countries I guess) you should get married before 25 or else you will doomed to the life of spinster. 27 is the max and even that age is already considered too old for women.
I always said that I do not what to get married unless I find the right person, I don't want to get married for the sake of getting married, you know? But then I also think it will get lonely? Like my parents won't be here forever, my sister and friends will have their own lives to live and won't be there for me to share all my experiences and achievements… And I want someone to share with me. At the same time, I'm not sure I will fit for the marriage life, taking care of others have never been my strong suit.
Idk it's complicated and messy ahaha 😅🙈
10. GIVE US SOMETHING THAT IS YOUR FAVORITE.
Currently it's Infinity War… I still can't move on! 😵💥 It is hands down my favorite movie of the year and I can't stop gasping/screeching while watching it. The characters are amazing and they got equal screen time, the humor don't get in the way of the emotional scenes, and the ending gutted me! I can't wait for Avengers 4!
11. SAY THE FIRST THING THAT POPS INTO YOUR HEAD.
I can't wait for summer break! I'm bummed that I didn't get any internship this year, but I am determined to do some volunteers or learn some things, maybe improve my spanish and korean seriously. I also want to read A LOT and finish a bunch of TV shows… AND I want to cook and bake and brush up my driving skills… basically, I am both bummed and excited with the amount of free time I will have!
What is your current favorite song? Do you have any plans for the summer?