Welcome to another top 5 wednesday! Top 5 Wednesday is a weekly meme hosted by the lovely Samantha and Lainey! You can check the group here for more discussions and topic.
May's topic is basically a freebie: we are all free to choose topics from past T5W prompts. I'm so happy as there are so many amazing topics I missed out in the past as I was late to the T5W party, and the third one is from September 10th, 2014: Series I won't finish.
I read the first book ages ago when the news broke that there would be a movie based on the book. I tried to read it before the hype of the movie became too much and cloud my judgement, plus it was one of those "classic dystopia". However, I found myself dissapointed. The slangs threw me off and I didn't like the girl. Tbh the world is boring because of the repetition living in the box. I admit that once getting out the story picked up, but I was spoiled and I felt like it's not worth it to continue the series.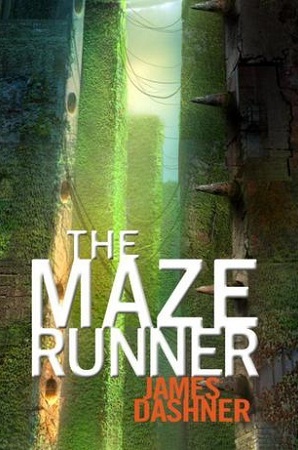 If you ain't scared, you ain't human.
When Thomas wakes up in the lift, the only thing he can remember is his name. He's surrounded by strangers—boys whose memories are also gone.
Nice to meet ya, shank. Welcome to the Glade.
Outside the towering stone walls that surround the Glade is a limitless, ever-changing maze. It's the only way out—and no one's ever made it through alive.
Everything is going to change.
Then a girl arrives. The first girl ever. And the message she delivers is terrifying.
Remember. Survive. Run. 
Red Queen by Victoria Aveyard
If you've been following me for a while, you know how much I dislike this series. As with the others, the hype swept me up before its release, with its gorgeous cover and glorious blurb promising action and power a la X-men. However, the book ended up being very underwhelming. The world -building was lacklustre, the characters were unlikeable, the plot predictable, and the romance managed to ruined the book even more.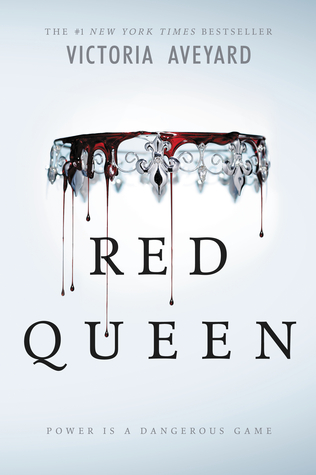 This is a world divided by blood – red or silver. The Reds are commoners, ruled by a Silver elite in possession of god-like superpowers. And to Mare Barrow, a seventeen-year-old Red girl from the poverty-stricken Stilts, it seems like nothing will ever change. That is until she finds herself working in the Silver Palace. Here, surrounded by the people she hates the most, Mare discovers that, despite her red blood, she possesses a deadly power of her own. One that threatens to destroy the balance of power. Fearful of Mare's potential, the Silvers hide her in plain view, declaring her a long-lost Silver princess, now engaged to a Silver prince. Despite knowing that one misstep would mean her death, Mare works silently to help the Red Guard, a militant resistance group, and bring down the Silver regime. But this is a world of betrayal and lies, and Mare has entered a dangerous dance – Reds against Silvers, prince against prince, and Mare against her own heart.
This one is still tentative, as I really liked the first book. It gives me that old school vibe of 2000's YA paranormal! However, I read the blurb for book 2 and 3… and let's just say it's too twilight-y for my taste? But I'm curious with the continuation of the story so we'll see.
Every girl who had taken the test has died.
Now it's Kate's turn.
It's always been just Kate and her mom – and her mother is dying. Her last wish? To move back to her childhood home. So Kate's going to start at a new school with no friends, no other family and the fear that her mother won't live past the fall.
Then she meets Henry. Dark. Tortured. And mesmerizing. He claims to be Hades, god of the Underworld – and if she accepts his bargain, he'll keep her mother alive while Kate tries to pass seven tests.
Kate is sure he's crazy – until she sees him bring a girl back from the dead. Now saving her mother seems crazily possible. If she succeeds, she'll become Henry's future bride and a goddess.
If she fails…
Defy by Sara B. Larson
While I enjoyed reading Defy, I also felt too old reading it. It felt so old, the tropes and the wording are already overused, the plot became predictable, and the characters became cardboard cut-out. I love the setting (fantasy kingdom set in a jungle!!) and kiiiinda curious about what will happen next, but for the most part, I don't think I will continue with this series.
Alexa Hollen is a fighter. Forced to disguise herself as a boy and serve in the king's army, Alex uses her quick wit and fierce sword-fighting skills to earn a spot on the elite prince's guard. But when a powerful sorcerer sneaks into the palace in the dead of night, even Alex, who is virtually unbeatable, can't prevent him from abducting her, her fellow guard and friend Rylan, and Prince Damian, taking them through the treacherous wilds of the jungle and deep into enemy territory.
The longer Alex is held captive with both Rylan and the prince, the more she realizes that she is not the only one who has been keeping dangerous secrets. And suddenly, after her own secret is revealed, Alex finds herself confronted with two men vying for her heart: the safe and steady Rylan, who has always cared for her, and the dark, intriguing Damian. With hidden foes lurking around every corner, is Alex strong enough to save herself and the kingdom she's sworn to protect? 
I love the original trilogy and while I'm initally excited for The Heir (Maxon with a mid-life crisis trying to keep his girl from suitors? No way I'm going to miss that), apparently it's a front-seat to Maxon and America failed parenting??? Eadlyn (or whoever her name is) apparently turned out so bad everyone hates her. Sooo, yeah. I'll skip the last three books thanks.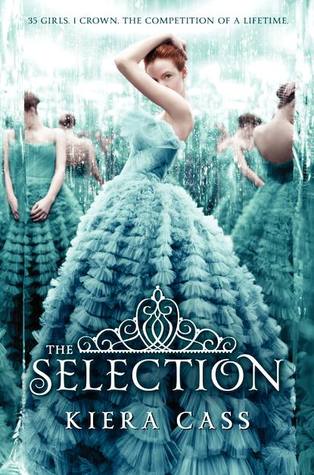 For thirty-five girls, the Selection is the chance of a lifetime. The opportunity to escape the life laid out for them since birth. To be swept up in a world of glittering gowns and priceless jewels. To live in a palace and compete for the heart of gorgeous Prince Maxon.
But for America Singer, being Selected is a nightmare. It means turning her back on her secret love with Aspen, who is a caste below her. Leaving her home to enter a fierce competition for a crown she doesn't want. Living in a palace that is constantly threatened by violent rebel attacks.
Then America meets Prince Maxon. Gradually, she starts to question all the plans she's made for herself—and realizes that the life she's always dreamed of may not compare to a future she never imagined.
Me elsewhere
Twitter || Bloglovin || Goodreads
Is there any series you will not finish?