Hi guys, today's post is going to be a discussion, a short one probably. This is a question that has been on my mind before I started blogging, and stays there until now.
Blogging is great, you have your own little corner of the internet to share your own views and feelings, even random things. You are free to write whatever you want and whenever you want to post it. You can be a totally different person from who you are in the real life. It amazes me how I can be quiet in real life yet manages to write 1000-2000 words of post at once.
As you blog, you will meet other people; bloggers who blog the same thing as you are, bloggers who blog about different things but met you anyway, and of course, your readers. They became friends, some of them even became best friends in real life if you're lucky enough to be able to meet some of them. And as friends, we humans tend to share about our life with each other. Not only about our blogging life and woes, but also our real-life ones. And while it's nice to have someone who's outside your real-life listening to your problems, it also scares me. I mean… it's the internet.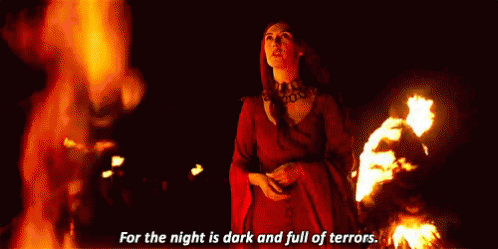 Please don't get me wrong, I love and appreciate every single one of you. But we also hear a lot of happenings caused by oversharing on the internet. From scamming to stalking to homicide. Sometimes people took your information and save it for later use.
I notice a lot of people shares things about their life online, from good news to bad news. And that's okay! But as much as I want to that, the naggings and warnings are always present in the back of my mind and make me cautious.
I do share about my life in my blog, you can read my about page for some basic info and I share life happenings on my monthly wrap-up. However, they all felt shallow and not meaningful compared what I see other bloggers shared. Others shared why they felt anxious, I just say "I'm in a weird mood this month". Some bloggers shared what they are doing for the summer in details, I only tell you guys about where do I go.
It's not that I don't want to share my life with you guys, it's just I… can't. I'm a private person in real life, even more than I am online. I don't tell about myself unless my friends ask, even if they ask often times I don't elaborate my answer. Even with my best friends for 10+ years, it's still hard for me to share some things. And especially online, where we all never see each other face to face, it's really bugging me everytime I write my monthly wrap up or an update explaining what's happening with my life. Is it okay to share this? Is this too much information? Is this too personal?
So now on to you: how much do you share about your life on your blog? How do you decide which informations to share?