Welcome to another top 5 wednesday! Top 5 Wednesday is a weekly meme hosted by the lovely Samantha and Lainey! You can check the group here for more discussions and topic.
International mother and father's day are always celebrated in different dates with the ones in my country. Instead of third sunday of June, in Indonesia we celebrate it at November 12. In honor of the upcoming father's day, this week t5w theme is best fathers *list, which is often overlooked in favor of fictional mothers. Let's get started!
*I'm excluding Arthur Weasley and James Potter from this list because it's just too obvious. Peace out.
Henry McCord (Madam Secretary)
When your wife is the secretary of state, she's bound to be super busy and spend more of her time dealing with world crisis instead of home crisis. As the result, the job of handling 3 teenagers that is your kid will fall to the dad. And Henry McCord handles it with grace. Not only he managed to do it flawlessly, he do it fairly and never use it against Elizabeth. What a dad.
Triton (The Little Mermaid)
He's harsh and strict, yes, but what parents aren't doing that for their child when they are concerned with their safety? Especially if the things they are doing could lead to their death. They love each other but they also have their own fights and differences, which makes them my favorite father/daughter relationship in Disney… except for Mulan.
Hades (Percy Jackson Series)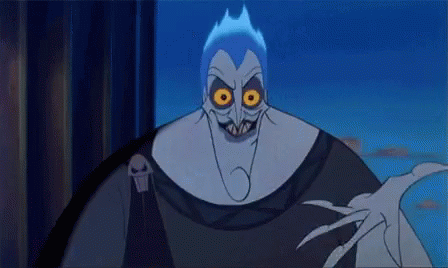 Book-wise, Hades is the best father out of the whole olympians, yes poseidon, you included. He did not break his pact, yet Zeus still going after his kids and killed their mother. Hades kept Nico and Bianca protected for years, even sent a guardian for them. He helps Nico and Hazel, even taught them some of his powers. He's definitely one of the best olympian parents there.
Hanz Huberman (The Book Thief)
He may not be Liesel's biological dad, but he's an amazing father figure for her. He taught her how to read, introduce her to books, and taught her about kindness. More than that, he taught Liesel about love, compassion, and standing up for your own principles.
Sheriff Stilinski
His son is running with an alpha wolf, banshee, hunter, kitsune, hellhound, and God knows what else. Stiles even been possessed and hurt many times. But despite that, Sheriff always have his back and tried his best to took care of Stiles. He's just a human, trying to keep up with supernatural beings to protect his son and he tried his best in doing so.
Me elsewhere
Twitter || Bloglovin || Goodreads
Did I miss anyone? Who's your favorite fictional fathers?