Welcome to the fourth part of my hallyu series, and from this week, we are going to move to K-pop realm 💃
K-pop has been taking the world by storm, recently gaining prominence in the western world. Before that though, K-pop has been a force to be reckoned with in Asia. There's just something so magnetic with these groups, more than just their good looks; from catchy song, sharp choreography, energetic performance, and amazing vocals. The latter is often obscured by the other aspect mentioned earlier, but trust me, if you heard any solo work they do, most of the idols have really good vocal.
Other than their stage presence, k-pop mvs are also different from other mvs. Again with the sharp choreography, but they usually have stories within them. Sometime, this story can be continued in other videos. The aesthetic of the video depends on the concept of the album, which corresponds to the look of the idol. You might have noticed that idols change their appearance very often- this is because they tend to change their concept (theme) with each album.
This post inspired by Savannah @ The Book Prophet, because honestly, I'm always looking forward for mvs as they are unpredictable and fun to watch. They are also some of my favorite song, so it's lucky that they have amazing mvs! Let's get started!
Previously in my hallyu series:
Monster by EXO
Hands down my favorite K-pop MV ever! If dark and neons are your aesthetic, this MV will be perfect for you. I really love the look for every member, especially Chanyeol's red hair… it really suits him! My favorite part of the MV is definitely Baekhyun's part, he's the brightest and the center character of this MV.
One More Chance by Super Junior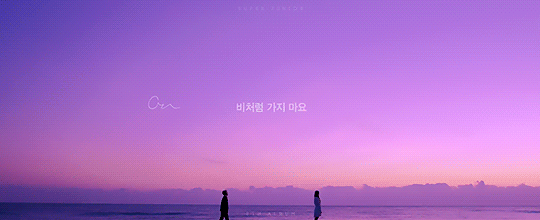 This is a song composed by one of the member, my baby Donghae 💜 He's really good at composing ballad, you should really check it out. Black Suit is a fun music with a fun video, but One More Chance is mellow song. This video has bright neon colors too (I think it's SM's current aesthetic, the neon thing) but you can also feel the mellow, loneliness, and loss from the colors and set, which make a beautiful contrast in this MV. My favorite is Heechul's part and Donghae at the beach in the end.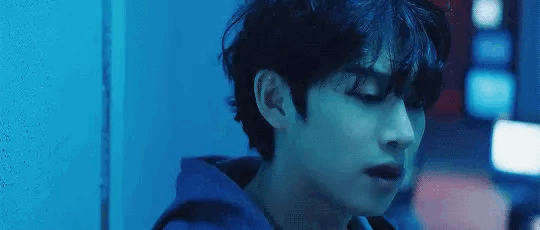 Catch Me by TVXQ
As expected from legends, of course they will be in this list. What make me really love this mv is the hand dance. The concept is really simple, metallic robotic setting while they are dancing around, without any story in it. Compared to other mvs, this one is on my favorite list because of the dances. From the shiny hand dance to changmin lifting??? LEGENDS.
Bang Bang Bang / Bae Bae by BIGBANG
At this point, you might know that I like the second generation Kpop more. I really can't choose between these two music video, because they are different in concept yet equally amazing. As you can see from above gif, Bang Bang Bang is more badass, with red and black colors dominating the screen, leather jackets, cars and motorbikes. Meanwhile, Bae Bae (below) is more vibrant and colorful. I especially love TOP's part; his parts are generally the most unique in all BB videos, but Bae Bae really took the prize with all the colors and weird dancing he does 😂
Growing Pains by D&E
Another ballad composed by Donghae! This is the most normal ones out of the others, but dAMN Lee Donghae looks really good in this MV! Also Eunhyuk yes, but he's more of cute and soft rather than mature hot like Donghae which is totally the opposite. Looks aside, I really love the story the mv tell and the vibe is just really good!
Also, Eunhyuk is the best dancer in second generation Kpop (other than Yunho), don't @ me. I mean, Taeyang is also amazing but he can't dance girly girl group dances to save his life 😂 And I never really see Yunho do it because well… TVXQ has more mature and mysterious concept compared to SuJu. Hyukjae can do both 😍
Honorable mention
I do realize that all of the above list are male groups, but the thing is they tend to have more unique concept and story compared to girl groups. They tend to stick to safe things such as dancing with either girly or sexy concept, but the story or aesthetic usually similar with each other.
So far, 2NE1 always have the most unique MVs because they tend to go with the badass look. From I Am the Best where they running around with baseball bat to Come Back Home with its VR concept, they just not afraid to create different things. However, my favorite is Do You Love Me! This is because the girls just seem so relaxed and happy, they are just playing together and having fun, without their usual badass style. I love it.
No story with this one either, but this song is VERY upbeat, but they managed to dance to this song, IN HIGH HEELS. I love the construction background, their on point dance, and just their overall look.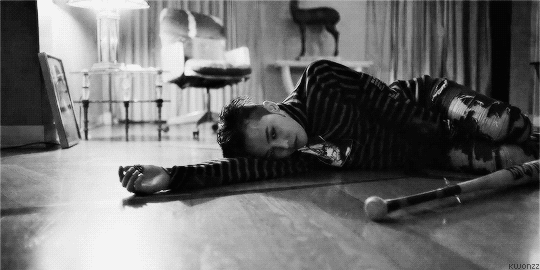 This mv has one of the deepest story in the history of k-pop MV. A lot of people already dissected this MV based on interviews the group done and they think that this mv tells the story of each Big Bang members demons. For example, TOP is shown getting intimate to a girl and then choking her. He has told us once that he has trouble of getting close with girls. Daesung part shown him being beaten up by people, which we think signifies the taunts and judgement he received due to his hit and run case. And finally, GD's part symbolizes his fight with depression. It's really brave for them to share their personal stories like that, which is why I love this MV so much.
On to you: What is your favorite k-pop video? Also, bonus point for those who recognize who's concert it is on my heading!