Can you believe that June is ending and we are already halfway through 2018???
Because I can't. I'm not ready for 2020, a century after the roaring 20s. And most importantly, I'm not ready turning 20, which happening next month.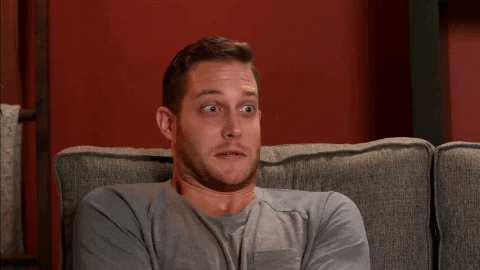 Can you see it??? Me?? TWENTY???
Nope.
Despite being the start of holiday, I didn't manage to read as many books as I hoped to.  But this month is definitely a better reading month than May, with an average rating on 3.6 ✰ I barely read any books from my June TBR, so hopefully July would be a better  reading month!
Of course Strange the Dreamer would still be on the list. Who am I kidding.
Holiday is happenninggggg!
At the beginning of the month, I had my finals. Then it's 3 months of freedom so YAS. It's super weird because I will have my holiday first before my grades are out, mainly because of the Eid holiday. We usually have a 10 days national holiday, but this year the holiday became 2 weeks long… which means I will have 2 weeks of worrying over my grades 🙃
It's already out though, and I'm honestly surprised it's better than what I expected! (ノ◕ヮ◕)ノ*:・゚✧
So far I've been spending my time watching stuff, so prepare yourself for a long-ass edition of June screen rambles (人◕ω◕)
Also, I went on a trip to Singapore! Despite living soooo close to it and the fact that Singapore is usually Indonesian's first holiday spot abroad, this is my first time and I was soooo excited because everyone keep going on and on about how amazing and structured life there.
And um, I agree with some parts. It is so damn organized and easy to go everywhere. I had no troubles with the MRT system, but I have trouble finding maps of the bus route and schedule, and none of the people I asked around knew about the bus system 😦 Also, for some unknown reason to me (@universe are you playing a joke at me), most of the people I asked can't speak English, only chinese, even the servers at the food court can't speak English. I really need to brush up my Chinese, this trip really motivates me to re-learning Chinese haha!
At the same time, hearing people speaking singlish really motivates me to continue the Crazy Rich Asians series, so I'll be doing just that this summer! Especially since the movie is coming in August and I'm so looking forward for it!
let's just ignore the fact I'm turning 20 next month because i'm truly not ready and having an existential crisis rn. 
Next month: It's July, which means POTTERMONTH! Look out for some tags, discussions (one is definitely about Snape) and some other Potter-related fun!
Me elsewhere
Twitter || Bloglovin || Goodreads
How was June for you? How is summer so far? Have you watched The Incredibles 2?