Welcome to July, and welcome to another year of Pottermonth!
Pottermonth is of course, July, and it's actually an annual thing I did that started out on a whim. Even though we can dedicate random month to discuss about HP, I always think of July because it's his birthday month and the prophesied month  ¯\_(ツ)_/¯
For our first topic, today I'm going to talk about our favorite scenes from the movies. I guess we can all agree that HP movies are one of the best book adaptations ever. The casting is perfect, the CGI and soundtrack make the world felt really magical, and they tend to stick to the book. We are so lucky to have the movies done correctly, and completely ❤ 7 books, 8 movies, 1 prequels, and many more stories later, this series is till one of the most beloved series and not only because of the book, but because of the movies ability to bring the magic to life to people who doesn't read the series ⚡
There are, of course, so many amazing scenes from the movies. Today I'm going to share with you some of mine and why I love them. Without further ado, let's get back to the magical wizarding world! ⚡
First look at Hogwarts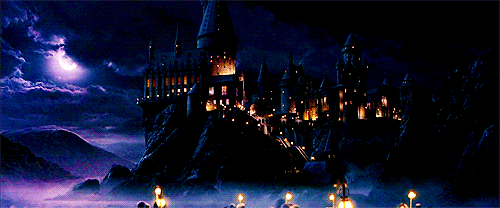 Of course, who can forget the moment we saw the castle? It was dark, but it was standing tall and proud, illuminated by floating candles. The music was perfect, and it adds so much magical and reverence into the atmosphere.
Snape protecting the golden trio
Say what you want about Snape, but if you're a teacher trying so hard to keep the boy-who-lived to stay alive and yet he keeps running headfirst into danger, you'll going mad too. Despite his intense hatred towards the trio and marauders, he's willing to stand between them, wandless, and putting his life at stake for his "enemies". I think it's just his reflex and best example of his "good side".
Do I like the man? No I don't. But do I appreciate the gesture? Of course I do.
Quidditch world cup
This is also one of my favorite part of the book, and it's coincidental with our own world cup! It just felt so celebratory, written and shown in such a perfect way that we got carried away in the competition too!
Harry hugging Sirius
Just because I love pain and there is so much love in this scene, it's crazy how cruel JKR is :')
DA's learning Patronus charm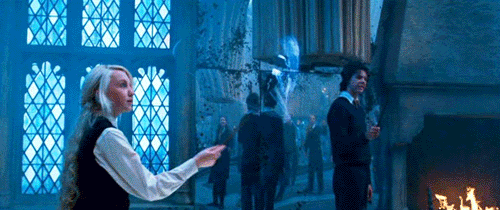 a) It's magical b) It's a beautiful scene c) Patronus charm, as Remus Lupin said, is an advanced level of magic. The fact that Harry could teach his peers showed his ability as a teacher as well as the magical determination the rest of DA had.
Dumbledore vs Voldemort on the Ministry of Magic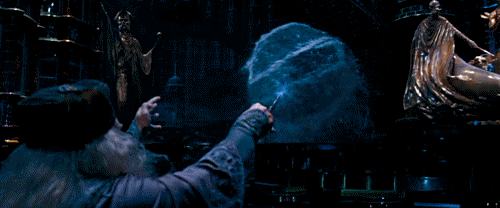 The only time they came face to face, but you can see how powerful they both are. That fire snake is so cool.
Bonus: That adorable Niffler-chase scene from Fantastic Beast
Because WHO CAN HATE THIS ADORABLE SPARKLY-THINGS STEALER??? I just realized it appears in book 4, but seeing it come to life in the series and Eddie Redmayne's acting really make its appearance perfect 😍
Me elsewhere
Twitter || Bloglovin || Goodreads