No, I am not a high school student anymore. But my sister is starting her journey and August is the month where school tend to start again, which means that now is the perfect time to post this tag 😝
I found this tag from Alienor @ Meet the Book World, who also created the bright and cheerful graphic use above!
The Rules
Thank the creators: Namitha @ Teen Memoir and Jasmine @ How Useful It Is
Answer the questions
Add pictures! (If you want to)
Tag (about) 5 people
A+ On the Test: A book or a character that makes you smile?
Kenji Kishimoto from Shatter Me. He's just a giant ball of sunshine and wit in the middle of destroyed world and angst-ridden romance that is Shatter Me trilogy.
Sports Team: A fictional family than you want to be a part of?
The obvious answer would be the Weasleys, but I'll try to provide a different answer. Loyalty wise, I'd love to be part of the Starks or the Winchesters, but I also don't want every member of my family to die, so there's that. It took me a while, but I'd love to be part of the Ableglares in Lorali by Laura Dockrill!
Class President: A book that tries to make a difference?
Asking for It by Louisa O'Neill. This book has been on my TBR since forever but I still haven't read it because it deals with a difficult topic and I need to be in the right mood for it. This book main theme is about rape and the conversation surrounding victim blaming, something that is really important.
High School Sweetheart: A book character you have a crush on?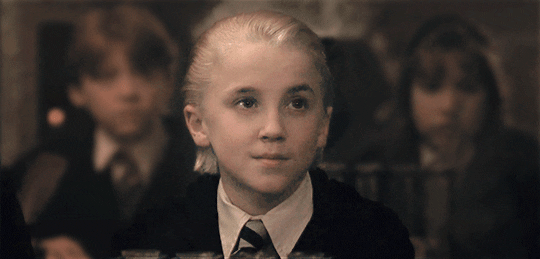 Um okay so my first ever fictional crush is…. Draco Malfoy. I've since realized that book!Malfoy is a horrible human being I still want a redemption ARC though but I still have a crush on him??? Definitely more on movie!Malfoy though
Prom Night: A book with a beautiful cover?
My standard answer would be Strange the Dreamer but I'm trying to avoid typical answer here, so I'm saying Perfect Ruin by Lauren DiStefano. Shame the story isn't as interesting as the cover.
Spring Break: A book you can always turn to when you need an escape?
I'd say Harry Potter but it's such a long and time consuming series, and I don't really do reread. I tend to go to fanfiction if that counts as a book hehe.
School Lunch: A book character(s) you want to have a lunch with?
Isabelle Lightwood from The Mortal Instruments series. There is so much to talk about with her, from boys, fashion, to how to kill a Demon.
Halloween Party: A character you would like to be for one day?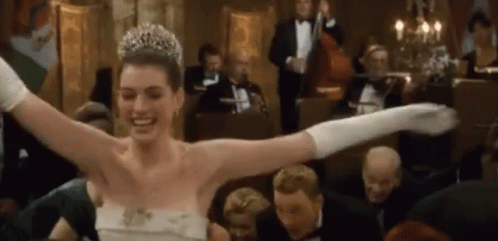 Mia Thermopolis from The Princess Diaries! There is a lot of pressure that comes with being a royalty, especially if the news come suddenly, but I'm only going to be her for a day soo why not ¯\_(ツ)_/¯
School Bully: A villain don't want to go to school with?
Voldemort. He released a basilisk, kill a student, and have another student expelled for it. What's worse, he was a prefect (or head boy?) so he can dock points and shits from us peasants Hogwarts student.
Graduation: A book with a bittersweet conclusion?
Harry Potter. It was bitter because the death toll was pretty high and most of them are characters we care about, but others survived and they came out stronger than ever. And they are together, even after all this time.
I'm not going to tag anyone but feel free to do it if you want to! 😊 Tell me: When is your first day of school? Do you have anything you're excited for this academic year?