Welcome to another top 5 wednesday! Top 5 Wednesday is a weekly meme hosted by the lovely Samantha and Lainey! You can check the group here for more discussions and topic.
Today's topic is actually a freebie, so I just whip out this topic I've missed from past t5w and dying to write about. As you can tell from the title, today I'm going to talk about my favorite character names! I totally cheated and mentioned more than 5 names in this list (I have a lot of favorites!) but I'll divide this into 5 categories.
The Grishaverse
They have the most beautiful names out there. First, I always love Russian names so I don't think much about it when I fell for Nikolai Lantsov, Alina Starkov, Alexander Morozova, or Zoya Nazyalenski (I totally googled that one). But then, there's also Inej Ghava, Matthias Helvar, and Wylan van Eck. I even love the name Pekka Rollins. I find that it's more than the name, but it's how they fit the characters so much, they just makes sense, if you get me. It's so hard to understand but basically I just think all the names in this series is beautiful, but also fit the characters.
The Shadowhunters World
It's more of their last name rather than their first name. Lightwood, Herondale, Morgenstern, Fairchild… their names just sound so elegant and fit the family. Especially the Morgenstern.
Harry Potter
JKR can be pretty obvious in naming characters, I mean, really, Remus Lupin is a werewolf???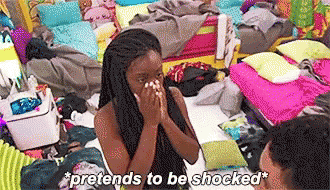 His name literally translates to wolf wolf (Remus from the legend of Remus and Romulus, Lupin is the latin word for wolf).
But they also have the most beautiful names; I particularly love the Black names, which are based from constellations. Case in point includes: Sirius, Narcissa, Bellatrix, Andromeda, Regulus, and Draco. Other than them, I also love McGonagall's name, Minerva, which I think based on Roman goddess of war and totally fits her character.
Percy Jackson
Piper and Hazel happen to be one of my favorite first names, so there's that. But I also love how Levesque and Valdez sounds on my tongue. I'm a leo so I obviously love the name Leo. And I just think it's ironic that someone with the last name of diAngelo turns out to be a son of Hades ¯\_(ツ)_/¯
The Vampire Diaries
Again, with the obvious naming that I love. Who names their son Damon and then surprised that he turned out to be a bad boy? Or names their son Stefan, based on the first christian martyr, and turned to be good? Other than the obvious, I just love the name Salvatore and Katerina Petrova, so there's that.