Welcome to another top 5 wednesday! Top 5 Wednesday is a weekly meme hosted by the lovely Samantha and Lainey! You can check the group here for more discussions and topic.
This week topic is about redemption ARCs. I decided to talk about redemption ARCs I'm still waiting for, because I love my villains/anti-heroes!
SPOILER ALERT SO PROCEED WITH CAUTION!!!
Draco Malfoy
Welcome back to my "why Draco Malfoy deserves his redemption arc" talks. Yes, I've talked about him so many times and no, I won't shut up.
I'm not delusional to think that he has a heart of gold under all his sneers and jabs. He doesn't. But does that mean that he's evil? No, because everything he did was done to fulfill his parents expectations and teachings. Yes, many people can disagree with their parents and break away from their ideals, Sirius, Regulus, and Andromeda are the examples. Draco is not as brave as Sirius to run away from home, or Regulus to defy Voldemort, or marry muggle like Andromeda. He's not that drastic because the difference between the Malfoys and Blacks is the Malfoys put family first. They may groom Draco to be a death eater, but they also taught him to be loyal to his family.
Maybe a little bit of heroism will do him good, not big deal just casting protego to prevent something to anyone from the light side, or whatever. Because he deserve a redemption arc, a chance to prove that he's a human with a still functional conscience instead of a coward. I think if he has something to motivate him like Sirius (James), Regulus (fear- but for himself instead of his family like Draco), or Andromeda (love), he would join the light side.
I have so many things to talk about in the topic of Malfoy and his parents influence, I should do a separate post on it.
Holland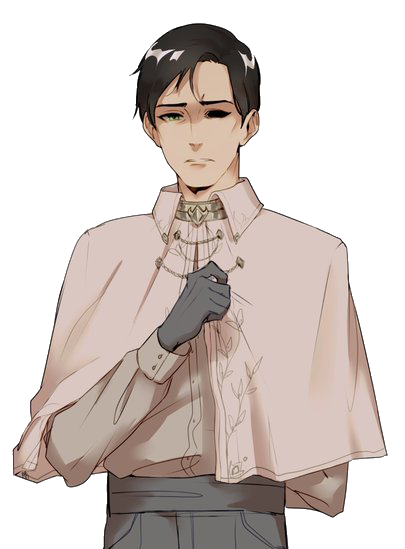 I just read the first book so I don't know whether he'll end up redeemed or not in the next two books, but yeah, I love him and I want him redeemed. The Danes are horrible and I remember reading about Holland being controlled instead of actually being evil, I'm looking forward to see where his arc goes!
The Darkling
Killing him was one way to wrap the story cleanly, but I really wished he was spared. Everything he did, he did it out of self-preservation. Again, if you have powers but being hunted and killed for it, instead of being used to defend the country, and said country king is a corrupt person and you know you could do better, don't you want to take over the country too? He never wanted to kill non-grisha, it's an accident he created the Fold and he spent forever trying to undo it. All he wanted was to protect the grisha and the people, allowing him to survive and see the error of his ways is a less hurt ending for me.
Riario
@Da Vinci's Demons stans: WE WERE ROBBED. This show cancelled exactly at the beginning of Riario and Da Vinci's friendship, at the beginning of his redemption, with a hint of even Darker!Riario. It literally ends with Riario breaking free of other influence and finally gaining independence, of him appreciating Da Vinci, and of him getting his revenge. I would never get over the loss of this beautiful friendship and the possibilities it could get.
Erik Leshnerr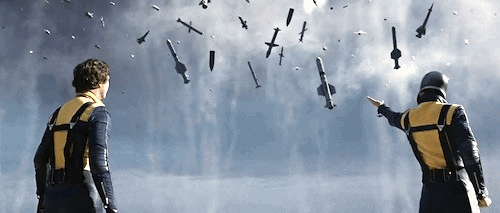 I am BEYOND EXCITED so see some good!Erik in Dark Phoenix, working together with the X-Men and maybe, just maybe, finding out that Peter is his son!!!!
He's an anti-hero, but it's always more fun to see him working together with Charles the x-force hehe.