It is a truth universally acknowledged that I am the worst at finishing book series.
With only 4 months left of 2018 (h O W????) and so many series left unfinished, suffice to say that I'm having a mini freak out. At this point, I don't even know which one I should prioritize and which one I should left unresolved until 2000 and something.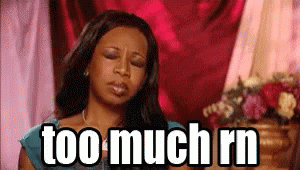 Idk maybe it's just me who has been really overwhelmed in the real life, but I barely touched any books- even thinking about reading scares me because I can't stop thinking of which books I need to read next- there are just too many options! To get some of these books out of my head, I decided to create a short post of series I want to finish by the end of this year. Hopefully, this post will help me sort and prioritize my reading list *fingers crossed*
Harry Potter by JKR // I don't know what happen, but I keep holding this series off in favor of other books. I started my reread from December 2017- if I follow my plan for a book a month, I should've finished this book by June. But it's September now and I haven't even started book 6 🙃 I'm pretty sure I can finish it before 2019 appears and check something off my list.
Crazy Rich Asians by Kevin Kwan // I didn't really remember when I read the first book- I just remember it was during high school so maybe 5 years ago??? Anyways, I finally read the second book in August and it was amazing! There's only 1 book left in this series, which I plan to read this month, so I can definitely get this series out of my conscience.
Compulsion by Martina Boone // I have this series on my tbr for so long but I finally read it last year. It sets in a gothic southern plantation with generation of curses running around. It was a very quick and enjoyable read, I fell in love really hard with the setting and the atmosphere of the story, so I'm trying to finish this trilogy this year!
Spellcaster by Claudia Gray // This book is one of those "pre-blogging" book, and it's amazing to see how much Claudia Gray has grown as an author. I mean, from YA paranormal like Evernight and Spellcaster to sci-fi like Firebird trilogy?? Anyways, I first read Spellcaster in 2013 and reread it in 2016, so I want to finish this series before I forgot what happened again and give this Claudia Gray series a closure for me.
Shades of Magic by V.E Schwab // I read the first book 3 years ago because of the hype, and while I really enjoyed it, I'm not in a rush to finish it. I think it's time for me to continue it though, before too much time has passed and I forgot what happened… and just never finished it. The thing is, each book in this series is looong, so I won't be really bummed if I can't finished it this year.
What series would you like to finish before 2018 ends?