Huge thanks to Lily @ Sprinkles of Dreams, Chiara @ Delicate Eternity, Justine @ MilkzBookshelf and Julie @ Belles Book Blog for tagging me 💖 I'm really behind on my tags so as this means there are about 40 questions, I'm dividing this award into 2 parts. Again, thank you guys!
Rules
Thank and link to the blog that nominated you
Answer the questions that were set for you to answer
Nominate eleven blogs and give them eleven questions to answer
Justine's Questions
01. Where do you get your inspiration to blog?
A lot of my early friends on Goodreads, who I might not talk a lot (I don't really use goodreads to interact with other readers, it's mainly to keep track of my reading) but I sure look up to!
02. What intimidates you most about blogging?
The schedule? Life doesn't always go according to plan, so even though I always schedule my post, they tend to be a very rough draft. I might not be able to write a proper and complete post around the D-day and I can't tell you how many unfinished post still got published. I just can't seem to follow my blog schedule, even though it's only 2 or 3 post a week, and it really intimidates me how much time and commitment blogging takes.
I mean, this month is the first month of going back to uni and my blogging schedule is already out of the window. I already planned and schedule some post but never managed to finish them on time that I ended up scrapping most of them.
Seriously, you should see the number of half-finished draft sitting on my dashboard.
03. How has blogging changed your life?
For starters, I got to know more books and buy more books as the result 😅
But I also got more critical of the books I read. I don't only read for enjoyment anymore, I analyze the characters (you may see these types of post for my Potter themed posts), whether the representation is right or not, the tropes involved, and more. And I also meet a lot of amazing people on the blogging world, so there's that!
04. Can you point me to some of your favorite "hidden gem" bloggers?
Bridget @ Bridget and Books, JJ @ This Dark Materials, and Alice @ The Book Castle. I love their blogging voice and aesthetic, they are just so calming 💕 They also write fantastic post and I just loooove reading their posts!
05. How personal do you get in your blog posts?
Not really. I talked about this before on this post. I'm a pretty closed person in real life, with people I know of, so it's even harder for me to talk about personal stuff on the internet. Some people might find it easier to talk with people on the internet, but I don't think I'm the sharing type anyway…
06. What are 2 of your favorite things to do outside of the bookish world?
Organizing and eating. I'm an organized mess tbh, I plan for things to give me an idea of what to do, and while I will do those things, I don't do it in the most organized manner. And I loooove food, I'm always up for a food adventure!
07. What's the last book that surprised you?
It's been a while since I read a truly mind-blowing book since lately my reads are 1-2 stars rating, I can't even remember it 😦
08. What is one of your favorite bookish memories?
Reading The Tale of Peter Rabbit when I was young. My sister already ruined my copy but it will always be my all time favorite children books, and I'm excited to read it to my children, if I ever get married.
Now that I think about it, Peter Rabbit has a super soft blue blanket and now I have one. I think my subconscious love the story too :')
09. What's the most extreme thing you've done related to books?
Um… travelling 52 km, on weekdays, right after afternood class (finish at 5) and while having morning class (8 am) the next day. And if you know Jakarta's traffic, you know it will take at least 2 hours for a one-way trip. Not to mention the browsing, eating, chilling, and the way back.
10. Can you give me and other bloggers 1-2 blogging tips?
Interact with other bloggers! Not for the statistics, but what's be point of joining book community if you don't interact with the community itself? 🙂 It's such a nice place and who knows what kind of shenanigans we would get into the next time you open book twitter…
Don't stress to much about the statistics. I get that blogging takes hard work and dedication and it's nice to feel appreciated, but if you cares too much and make it as your drive, it will be easy to lose your drive. There are times where your stats are through the roof, and there will be other when it barely even moves. Just enjoy the journey and don't stress too much about the numbers!
11. If you have a blog theme, how and why did you decide on it?
I don't think I have any. I initially try to have that ~huntress aesthetic~ going on, but I didn't liked how it look so I scraped them and just goes more simple look now.
Julie's Questions
01. What inspired you to start blogging?
I already answered this question on the first part, so go check that one out 🌻
02. Harry Potter or Percy Jackson?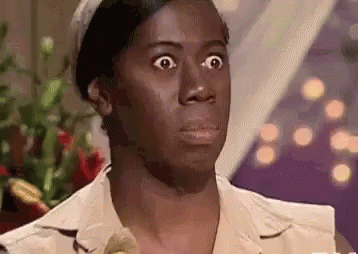 Can you hear the sound of me freaking out at this cruel question???
Personally, I love Percy Jackson series more. It's funny, have amazing characters, moral value, and diversity. But Harry Potter is my childhood and it also has above points, but most importantly, it felt like home for me.
Does that answer the question? I don't think so but really, I can't choose 😅
03. Are there any special talents that you have?
Getting ready in 15 mins at the longest every morning. Does that count?
04. What's your all-time favorite Disney movie?
Tangled, Mulan, Hercules- in that particular order.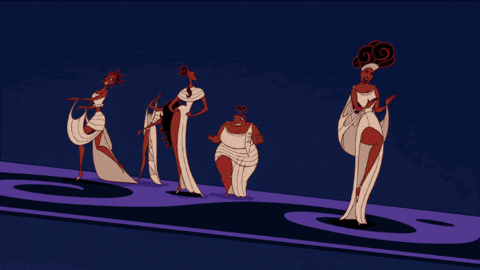 05. If you could live anywhere in the world, where would it be?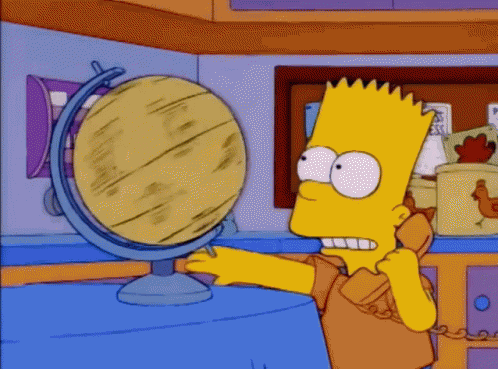 Australia! I love the whole laid back vibe of the country, plus it's supppperr gorgeous, and it's not as cold as other countries.
Also, the Hemsworths are there. That should be good enough reason for anyone.
06. What's your spirit animal?
Lion 🦁, because a) I'm a Leo and b) people has been telling me that I am fierce but also loving like the lion, they really think I'm the most Leo/Lion person they ever met!
07. Favorite song(s) or album(s)?
I have a pretty diverse music taste, so it's hard to say, but currently it's Heroine by Sunmi and Lil Touch by Oh!GG. It's been a while since I looove western music tbh.
08. Do you read the book before the movie or watch the movie before the book?
I always try to read the book first, but I won't be really bothered if I didn't and see the movie first.
09. What's your favorite blog/discussion post that you've posted and why?
Honestly I'm so exhausted and my brain is so muddled I can't even remember what discussions I had done on this blog 😂 I really enjoyed writing my analysis of Snape and my k-wave series, especially the second-lead syndrome!
Speaking of which, I need to get back and continue the series (I have the drafts I swear).
Let me know which discussion I've done that you guys really enjoyed!
10. If you had to give up one social media account (Instagram, Twitter, Snapchat, etc.), what would it be and why?
Honestly, the only social media I'm actively using right now is Instagram, so I guess I don't mind giving up other social media haha.
11. Would you rather live in you favorite bookish world *or* date your dream book boyfriend (but without the benefit of being in their world)?
Book boyfriend. My favorite bookish world tend to come with mortal danger (voldemort, evil priests and demons, and killer grisha) so I'd rather cuddling up with my book boyfriend(s) in this real, boring life please.
Now here comes the hard part of tagging as everyone and their siblings have done this tag recently, but I will go ahead and tag the following bloggers that felt like sunshine to me- aka always brightening up my feed 🌻
Breanna @ Paws and Paperbacks // Andie @ Andrea's Nirvana // Olivia @ Purely Olivia // Tiffany @ String of Pages // Joanna @ Starburnt Reads // Star and Fleur @ We Booking Love It // Merv @ Merv Reads // Bridget @ Bridget and Books // Aimal @ Bookshelf and Paperbacks // Puput @ Sparkling Letters // The Bibliotheque
My 11 questions:
01. What is your favorite folk tales or mythology?
02. Would you rather be an older or younger sibling?
03. What is your most anticipated release for 2019?
04. What is your favorite season?
05. Would you rather drop your book in a body of water or left your book somewhere you could never go back to?
06. What is your favorite thing to waste time?
07. Are you a morning person or a night owl?
08. What is your first language?
09. Do you like deckled pages or not? Why?
10. What is your favorite comfort food?
11. Which book will you give for your children/niece/nephews/next generation?
Me elsewhere
Twitter || Bloglovin || Goodreads