Yes, we don't have autumn in my country and yes, we also don't celebrate halloween here. But that doesn't mean I couldn't join in on the euphoria, am I? Especially since sweater weather is my favorite type of weather.
Kristen @ Metaphors and Moonlight created this amazing tag that combines two of my favorite thing: book covers and halloween. What a better way to celebrate the season, right? 👻
Skull/Skeleton/Bones
Hello baby grim reaper! A Dirty Job by Christopher Moore tells the story of Charlie, who has the most normal life until he became the new Death. As in, the grim reaper. I had this book on my tbr, removed it, and recently added it again because it just sounds too much fun to pass on! As the book say, it's a dirty job but somebody's got to do it.
Pumpkin
Tbh I couldn't find any books on my tbr that has pumpkin on its cover… and none of YA books. So I just search "pumpkin" on goodreads and use the ones that attracted me the most. I love the cover for Duck and Goose Find A Pumpkin and they sound lovely too!
Yes, I love children's books. Shhhh.
Blood
When I was a kid, I used to be obsessed with the Lizzie Borden story. Especially the lullaby, it still creeps me out! Maplecroft is a retelling of the Lizzie Borden story, there aren't much blood on that ask, but you know it's there and their backstory, which makes it creepier for me.
Spider, Bats, or other Creepy Creatures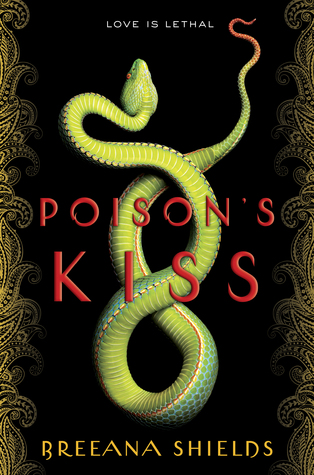 Poison's Kiss by Breeana Shields sounds like a perfect book for me because a) I love mythology b) Especially indian mythology, they are always very complex and visual and c) it's the story I know about. However, that snake on the cover really creeps me out because I'm terrified of them, even seeing that cover in its full size in order to look for this cover scares me.
Something witchy
The Merciless by Danielle Vega. It doesn't get any more witchy than a pentagram, right? I'm currently reading this book after 3 months of it being on my halloween tbr!!!
Severed body part
This cover of Tales of the Greek Heroes has the most famous severed body part, which is the Medusa's head.
Full moon
I honestly don't remember anything about How the Wolf Lost Her Heart, but after reading the synopsis, I honestly wonder what is it doing on my goodreads tbr. It doesn't sound like something I would read…
Cemetery
The Graveyard Book may be one of Neil Gaiman's finest, but the cover is one of the worst between all of his books!
Haunted house
I almost buy Nightmares during a book sale, but I ended up bought another book. Hopefully it will still available next year!
Ghost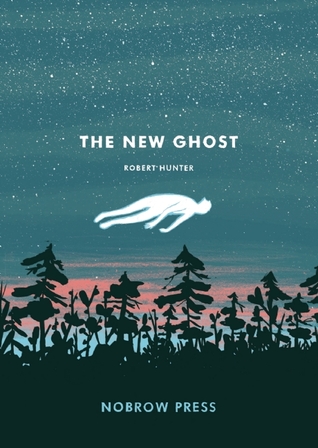 The New Ghost is a graphic novel I've been eyeing for a while. It looks like a quiet and beautiful book, I wish more people are talking about it!
Classic monster (vampire, werewolf, mummy, frankenstein, monster, etc)
I don't really read much about werewolves in general because they tend to lose the popularity contest against their vampire counterparts, as in they tend to be portrayed in a bad light or losing the girl. Silver in the Blood sounds really interesting with its historical setting though!
Candy
Does this have anything to do with halloween? No. But Binge is the only book that I could find that contains candy, and this cover has a lot of them
Someone in a costume/mask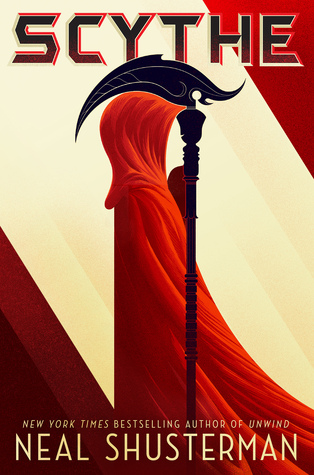 Another grim reaper! I wish there are more of them in YA, I love it when a book has death personified. Scythe is a dystopian though, a genre I haven't visited for a while so we'll see.
Orange and black
Another not-halloween related cover, but Last Year's Mistake has one of my favorite trope, which is friends to lovers!
Something creepy
Amy Lukavics books always have creepy covers, but I think Daughters unto Devils takes the cake!
I won't be tagging anyone since a lot of people seems to have autumn as their favorite season, so feel free to do it!  👻