Surprise! I actually came up with an actual Halloween-themed content!
Despite not having autumn in my country and not celebrating halloween either- a fact, I continuously lament on my blog- I always try to join in on the celebration by creating some halloween themed contents. In 2016, I joined a halloween-themed readathon (TBR post, wrap up post). In 2017, I created my own event called #Spooktober and writes about creepiest book covers, urban legends and books inspired by them, favorite supernatural episodes, and creepiest Indonesian ghost.
This year however, I prepared nothing.
I really wanted to. I have some half-baked ideas on what to do this month: favorite SPN episode to follow up last year spooktober, why you should watch gravity falls, and more, but alas, I didn't get to perfect them. I think this has to do with some weird funk I've been in in July and August, as well as uni-related chaos in September and October. However, I've been reading past halloween-themed contents on the internet and one thing I noticed is, so many of them mentioning vampires and witches.
I don't have any complaints against them, YA paranormal are my guilty pleasure and it's interesting how they have transformed from swoony, brooding creatures of our 00's fantasy to this powerful creatures in fantastical worlds that could bring down an empire. Look how far they've come. But honestly, it gets boring to see them in all books and list. Not to mention, when it comes to supernatural genre, there's always so much to explore. Therefore I decided to write about lesser-known creatures I would love to see more in literature. Without further ado, let's get started!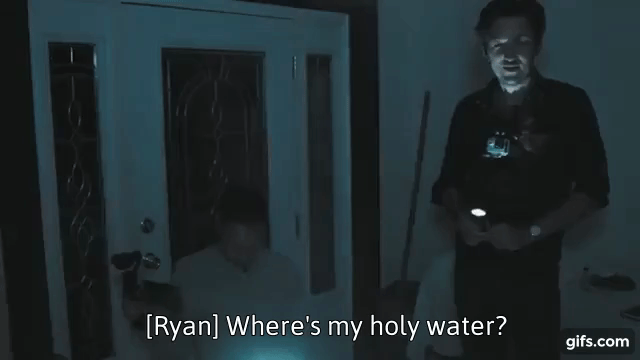 01. Elves/Fey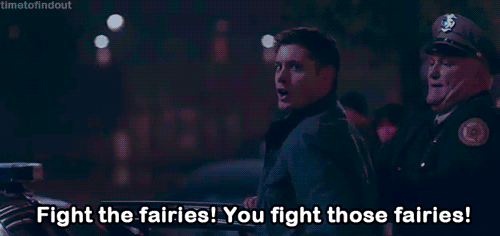 I think you guys already pretty well-versed with my love for elves, I did my t5w topic last year on elves, and my love for them still hasn't change. As I mentioned in that post, I still don't understand the complete difference between them so I'll put elves and fey in the same category. They are always portrayed as cold and indifferent at first, to the point of being cruel. But after a while, you see that they are similar to human: they have emotions and very nuanced. Take the Iron Fey series, where there is the cold guaded one like Ash and the troublemaker that is Puck. Also, it doesn't hurt that any books about them always have fantastical depiction of the courts: summer, winter, night, spring, day… you name it!
Read: The Iron Fey by Julie Kagawa, The Darkest Part of the Forest by Holly Black, Need by Carrie Jones
TBR: Eyes Like Stars by Lisa Matchev, The Cruel Prince by Holly Black, The Falconer by Elizabeth May
02. Demons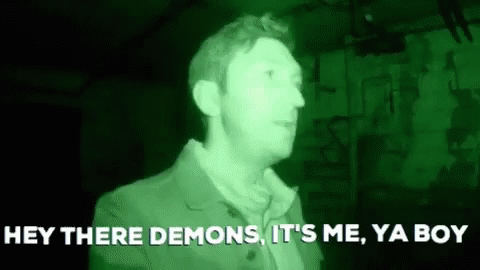 Ah, demons. Again, I'm not well-versed in the difference of demon and devil- except Lucifer is the devil, demon is second and ghost is like the lowest?? Anyways, I love how there are so many ways to portray demons. You can have the sassy one like Crowley, or a cruel one like in Strange Grace, or both like Lucifer. You just can't go wrong with demons.
Read: Strange Grace by Tessa Gratton
TBR: The Hearts We Sold by Emily Llyod-Jones, The Tale of Prosper Redding by Alexandra Bracken
03. Grim Reaper/Death
Why don't we have more books with grim reaper/death? They always have such a unique perspective on life and humans in general, it's interesting. They can be aloof, they can be fun, they can be contemplative. Either way, it's always refreshing to see life through the eyes of Death.
Read: The Book Thief by Markus Suzak, The Game of Love and Death by Martha Brockenbrough
TBR: Death or Ice Cream by Gareth P. Jones, A Dirty Job by Christopher Moore
04. Necromancer
I'm always fascinated with Necromancers. Are they a witch or not?? Do the people they bring back only follows their orders or not? Do they classify as zombies? Is it dark magic? Does the people they bring back come back perfectly or on various stages of decomposition?
So yay for more necromancers!!!
Read: Secrets of the Immortal Nicholas Flamel by Michael Scott, Hold Me Closer Necromancer by Lish McBride
TBR: The Bone Witch by Rin Chupeco
05. Trickster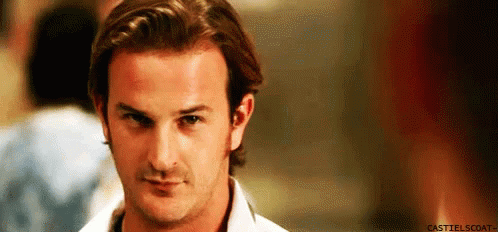 And the rarest of them all, Trickster! We all have read about mischievous character, so why is it so hard to write a book about them??? It will be pure chaos and hilarity with some huge responsible like saving a kingdom or humanity or something. It will be fun to see our trickster struggle with saving things since it goes against his nature.
Read: The Iron Fey by Julie Kagawa
TBR: Trick by Natalia Jaster
That's all for today folks! Tell me: What is your favorite supernatural creatures? Is there any creatures you want to see more in literature?