Hi everyone! Today I'm back with another tag, tagged by fellow Indonesian blogger, Carolina @ Fictionologyst and recently, Camilla @ Reader in the Attic ❤ I'm sorry it took me so long to do it- so does with my other tags. I'll try to catch up with all of them before the year ends so be prepared for many tags post coming! 😁
---
The Rules
Create your own listicle tag, using the prompt from the person who tagged you.
Tag the creator of the post, not-so-modern-girl, so that I can read all your brilliant posts and see how the joy of listicles is being spread.
Nominate as many people as you want!
Set those people the subject/prompt of their listicle post
Prompt by Carolina:
You have the power to bring five fictional characters to life, who would you choose? And why?
01. Kenji Kishimoto
He's such a sunshine. In the midst of post-apocalyptic crisis, he managed to be a good leader, soldier, and friend, while keeping the morale and smiles going. I would love love LOVE to have him as my boyfriend bestfriend.
02. Nikolai Lantsov
He's a brave soul who actually cares about his people and country, and would do anything for them. Plus he's charming and mischievous, what's not to love?
03. Magnus Bane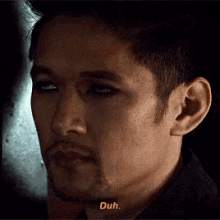 Who doesn't want to have Magnus in real life??? He's parties are legendary and I love his sarcasm. He'll be super famous and best friends with RuPaul and Eugene Lee Yang.
04. Mr. Darcy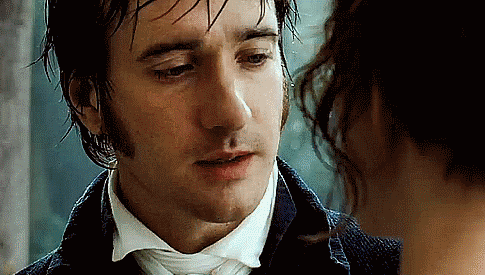 I don't think I have to explain in details on why I would love to bring him to life *swoons*
05. Isabelle Lightwood
She's everything I strive to be! Confident, pretty, deadly, a loving sister, friend, and girlfriend. I would looove to have her for real!

Prompt by Camilla:
Taking inspiration from the upcoming film and the book I read, you're like in the Bird Box. The world is suddenly taken over by mysterious and invisible creatures. Some people see them and madness take over them, making them kill themselves or hurt people. You're now surviving in this word, your eyes covered with a piece of fabric. Who is your survival team?
01. The Darkling
A guy who has power to create and control darkness would definitely adept in not seeing and sensing invisible creatures right? Not to mention he's scarily protective of people he cares about.
02. Akiva
Fire is important and what's better source of fire than an angel who has fire as his wings? His mad fighting skills is not bad either and we could always count at him to fly us out of the trouble.
03. Ginny Weasley
She's beauty, she's grace, she's a fierce and brave soul that will brought us all to safety.
I tag:
Jolien @ The Fictional Reader // Zaheerah @ As Told by Zaheerah //
Marie & Nyx @ Drizze and Hurricane Books
Prompt: Now that the holiday season is coming nearer, pick 3 characters you want to have a holiday with! (backpacking, roadtrip, whatever you like!)
Me elsewhere
Twitter || Bloglovin || Goodreads