Hi there!
Today's post is going to be a non-bookish one. As the title suggest, I decided to celebrate Taylor Swift's birthday by listing my favorite songs by her!
I never considered myself as a Swiftie, but I do listen to a lot of her songs. In fact, Taylor is my top artist this year according to Spotify, with 2 of her songs are within my top 5 songs this year. And she's been doing a lot of amazing things lately, from taking back the narrative, standing up against sexual harassment, to selling out stadium tours. Whether you like her or not, you can't deny that she's stronger than ever now, and I really admire that.
Taylor already released 6 albums throughout her career, all wildly popular and played everywhere. Her genre also has changed drastically compared from her first debut; she used to be known as a country singer, but now she's considered as a pop singer. When singer changes their genre, it could lose them some fans and gained them others (for example, I fell off the JB bandwagon when he released his 3rd album, which was drastically different from My World/My World 2.0). Yet there's something about Ms. Swift's voice and songwriting skills that made me stick with her after all this time!
Initially, I plan to list around 10 songs only, but as you can see, the list just goes on and on. Her wide range of genre from country to pop means there will ALWAYS be one of her song that fit my mood at all times. As the result, I do have a lot of favorite. The following list is not by order, as it may change depending on what mood I'm in at that time. Yet it is arranged according to her album discography, so if you're curious about any of those Taylor's album, feel free to check out the songs mentioned!
Without further ado, let's get to the list!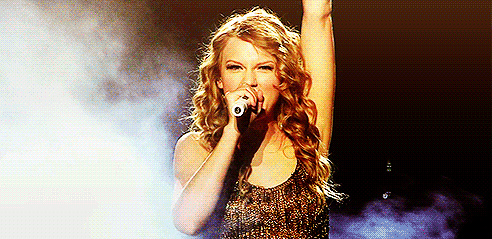 01. Our Song – Taylor Swift
02. Should've Said No – Taylor Swift
03. Crazier – Hannah Montana the Movie
04. Love Story – Fearless
05. Sparks Fly – Speak Now
06. Back to December – Speak Now
07. Story of Us – Speak Now
08. Enchanted – Speak Now
09. Haunted – Speak Now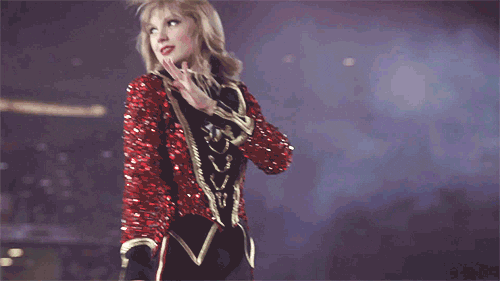 10. Red – Red
11. I Knew You Were Trouble – Red
12. All Too Well – Red
13. I Almost Do – Red
14. The Lucky One – Red
15. Welcome to New York – 1989
16. Style – 1989
17. Wildest Dream – 1989
18. How You Get the Girl – 1989
19. I Know Places – 1989
20. Wonderland – 1989
21. Clean – 1989
22. …Ready for It? – reputation
23. Call It What You Want – reputation
24. I Did Something Bad – reputation
25. Dancing With Our Hands Tied – reputation
I always consider Red as the best album (aren't we all?). I just love the vibe and the songs, it's the perfect transition period of country and pop. However, based on this list, on enjoyment scale, it seems like my favorite album is actually 1989! This is actually surprising, because I didn't really pay attention to it at first 😁
 Do you listen to Taylor Swift? What your favorite album/song released by her?