Thank you Amber @ The Literary Phoenix for tagging me! This tag comes at the right time for christmas and I can't wait to finally do it! It's originally created by Keep Reading Forward based on the famous classic Christmas characters.
*Edit 24/12/2018: So sorry for those of you that already read an unfinished version of this post! Life has been really crazy with the holidays and I'm in a slump so I didn't touched this post at all. Also, many of the prompts here are inapplicable to me so it kinda makes me sad 😕 I did my best though, but sorry with the many blanks!
Santa Clause
A Gift You Received or Want This Year
My friends and I did some christmas gift swap this year, where we listed several things and pick one from the list. I finally got a cardigan after wanting one for so long, so there's that! 😍
Mrs. Claus
A Favorite Holiday Treat to Have Every Year
There's this traditional Indonesian cookies called lidah kucing (cat's tongue). It's something I really enjoy! Other than that, I love chocolate crinkles even though it's not exactly a holiday cookies.
Ghost of Christmas Past
A Holiday Memory from Your Past
My family is not big not celebrating the holidays, so I don't have any memory that really stand out in my mind.
Buddy the Elf
"The best way to spread Christmas Cheer, is singing loud for all to hear."
A Holiday Song You like to Sing Each Holiday Season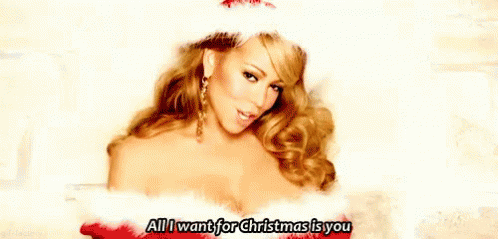 All I Want for Christmas. In fact, I sing this song all year round because it's just so festive and such a spirit lifter!
Misfit Toys
An Unpopular Toy You Really Wanted to Get One Year
I'm not big on toys so as I think it adds clutter and pretty much useless xD I don't even buy plushies and dolls that often when I was a kid. However, a Funko will always be appreciated especially since they released the Legolas one this year!
Grinch
A Moment When Your Heart Grew Three Sizes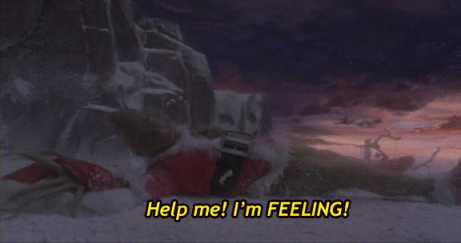 Every time I look at my dog, Pedro. He's so freaking fluffy and cute I think my heart could burst from all the cuteness 💗💗💗 He makes me soft™ and believe me, I don't do soft before I met him.
Jack Frost
A Tradition You Like to Do Every Winter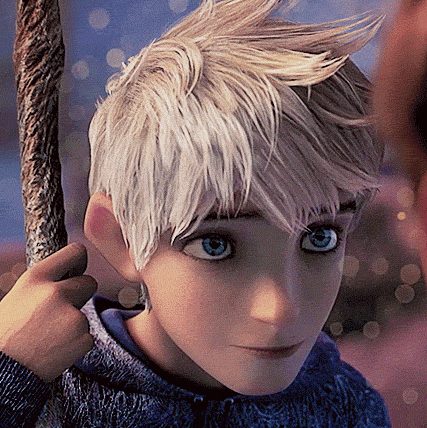 Nope! Tropical country here, so we don't have winter 😐
((and yes, I have such a huge crush on Jack Frost that this prompt become an excuse to use this close-up gif on his face. you're welcome))
Hero Boy
A Moment You Believed in a Holiday Wish/Miracle
My family never do any of the Santa Clause thingy, so no miracles/wishlist happening 😐
Cindy Lou Who
A Favorite Holiday Tradition
I suck at this tag. My family is not big on the holidays, so we barely celebrate christmas. I don't think we would ever have christmas tree if it wasn't because of me begging for one. And I'm the one that put it out, decorate, and buy new lights and baubles last year 😐 I don't really mind though because even though we have no christmas tradition, we do go to church every christmas eve and on the christmas day. So I guess it's a tradition? And by not being festive at all, they really taught me the meaning of christmas without all the glitz and glamour of the holiday.
Frosty the Snowman
A Memory Involving Snow or A Memory You Would Like to Have Involving Snow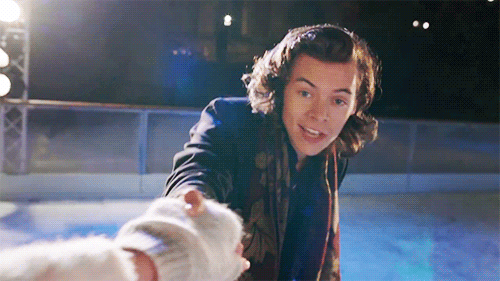 Since the prompt also includes something I would like to have, I really want having a ski trip with my friends. Or you know, that overrated ice-skate while snowing in NYC scenes you see in movies 💓
Rudolph the Red-Nosed Reindeer
A Holiday Activity You Like Doing
Hanging out with my friends! Since we graduate and went to our separate universities, it's really hard to find the time to hang out together. The only time we can hang out is during the holidays, and we have to arrange it around family time. But I love spending time with them, they always make me laugh!
Ebenezer Scrooge
"Bah, Humbug!"
A Favorite Holiday Saying or Quote
Not exactly a quote, but I really love the "Tis the season to be jolly" part from Deck the Halls. Christmas IS the time to be jolly, with all the presents, lights, and family gatherings. Even the mass is fun, with all the carols and hymns they sing have this joyful tone to welcome our saviour.
Merry christmas and happy holidays guys! Feel free to do this if you want, consider yourself tagged!