With 2018 coming to a close and 2019 starting soon, many people already posted their wrap-ups and favorites. However, as the year are not 100% done yet, I figure I'd rather posted some things I'm excited for in 2019 as there may be some last minute changes over favorites and number of books I read.
2019 definitely feels scary for me. Politically and economically, it feels like we're heading to something… There's just so much hate and instability happening now compared prosperous time we've experienced before. It wasn't perfect, but it gave a sense of stability and peace. Personally, I only have 1 year left of university and will finally cross-over to the adult life by turning 21. Even thinking about it gave a tingling at the back of my mind, but it's something inevitable. However, they're not all bad! There are so many amazing things that are going to happen in 2019, especially in the entertainment world. Without further ado, here are some things I'm looking forward to in 2019!
01. Game of Thrones finale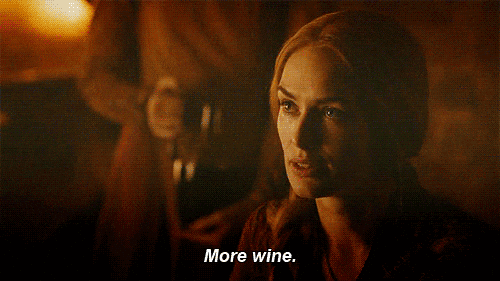 Can you believe that after 9 years and countless deaths, this series is finally coming to an end???? The book may not finished yet, but we will soon see who will sit on the iron throne. As soon as April 2019.
It's only 4 months, I can't wait but at the same time terrified of how it will unfolds.
Anyways, it's just such a big of an event. This show is unlike any other, its complex world-building and flawed characters are what make it so popular and compelling. After spending 7 seasons together with them, losing families, hope, and reclaiming what's left of their life, season 8 will definitely bring a blood bath. I'm terrified for it and the high death toll that's sure going to happen.
Pls don't kill Tyrion, Jorah, Podrick, Bronn, Jaimie, Brienne, Hound, Davos, Sansa, and Arya. Yes, I love the side characters better than the main. 
02. Avengers: Endgame
April 2019 will be the death of many because it's also time for Avengers: Endgame. Yes, it's time to find out what happened after the devastation in Infinity War, and how our heroes will turn it to our advantages.
Let's not forget that many of the OG's avengers contracts are ending, with the most high death probability occurs to Tony and Steve. Believe me, someone from the OG gang is going to die and there's nothing we can do to stop the waterworks.
There will be more Marvel movies in the future, but this movie will mark the end of an era.
CAN WE ALSO TALK ABOUT HOW STEVE IS BACK IN HIS STEALTH SUIT aka my fave cap suit. 
03. X-Men: Dark Phoenix
We have around 2 months to recover before another (possible) superhero finale hits us. X-Men: Dark Phoenix will hit theater in June and will possibly be the last appearance of Fassbender as Erik and McAvoy and Xavier. Heck, there are rumors that this will be the final X-Men movie in the series before they appear in MCU.
While I'm excited for the prospect of X-Men appearing in MCU (Magneto will swat the Avengers like a fly), I love this series and the characters dynamic so much.
04. Star Wars: Episode IX
Look, I've never been a Star Wars fan. But after Rogue One decimated me on my seat and that red room scene in The Last Jedi keep replaying itself in my head, it is safe to say that Episode IX is sitting on my highly anticipated list.
05. Nikolai and Kenji narrated book
I feel so blessed that after years of begging and praying for them, we are getting them at the same year. In fact, we could get into Nikolai's story as soon as January!!!!
06. Winter of the Witch
Another finale! But this time, it's for my all time favorite series. I talk about this series all the time but I also think I haven't scream about this book enough. If you love retellings, atmospheric setting, slow burn romance, family, a girl trying to break all the barriers in Medieval Russia, this series is for you. What will happen to Vasya? and Morozko? and Moscow? Will Father Konstantin finally go away??? Will they get their happy ending???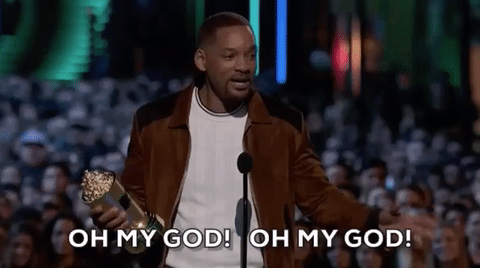 07. Internships
I'm both excited and terrified for this one. It may provide me with an experience of living abroad and work in professional science setting, but research internships are a bit hard to get into and it's going to be counted as 6 credits for my next term. I really looking forward for it though!
4 more days until 2019 guys! Tell me, is there anything you guys are looking forward to?