It's that time of the year for another yearly wrap up!
2018 hasn't been a really great year for me personally, I've been getting sick a lot and I feel like I got a lot of anxiety this year. Politically for my country and the international world, it seems worse than 2017. There are a lot of conflicts, intolerance, hate, verbal spat, riots, and more. But I feel really good with my academic and professional aspect of my life, and 2018 also sees the win of women through Time's Up initiatives and more women speaking up against sexual violence.
Before we get into more detail of those things though, let's talk about the books, movies, shows, podcast, and songs- basically the entertainment.
Grab your drinks, it's a long ride ahead!
Number of books read: 82/91
6 rereads, 7 DNFs, 52 ARCs
Format
As usual, despite favoring physical books, e-books are just so much more convenient that I ended up reading so much more from them. I mean, I could read while I was commuting, in class, or waiting in queue with just one tap instead of having to take out the books and shoving them back to my bag. They are just so much more convenient.
Source
Borrowing books have never been one of my strengths because a) I don't have many reader friends and b) there is no library nearby. Therefore, I am super grateful for publishers for approving my ARCs request and wishes! 🙏 Along that line, I am also super happy that I've been reading more and more from my owned backlist books. I think I make quite a dent in my TBR, but then again there are so many amazing releases in 2018 I feel like I keep adding more books 😅
Top reads:
Most disappointing: SMOKE IN THE SUN by Renee Ahdieh
Series finished:
Rebel Belle by Rachel Hawkins
Anna and the French Kiss by Stephanie Perkins (Discontinued after book #2)
The Darkest Mind by Alexandra Bracken (Discontinued after book #2)
Flame in the Mist by Renee Ahdieh
Holiday anthology by Stephanie Perkins (My True Love Gave To Me and Summer Days and Summer Nights)
5 People You Meet in Heaven by Mitch Albom
Crazy Rich Asians by Kevin Kwan
Harry Potter by J.K. Rowling (reread)
The Girl From the Well by Rin Chupeco
Series started:
Half Bad by Sally Green
Strange the Dreamer by Laini Taylor
The Merciless by Danielle Vega
Defy by Sara B. Carson (won't be continuing)
Bring Me Their Hearts by Sara Wolf
Wicked Saints by Emily Duncan
Despite having lower average rating this year compared to 2017 (3.1 vs 3.3 ✰), I'm so proud for what I read this year. I finished some of my series, completing my HP reread, and read some of the oldest books on my TBR (The Merciless and Simon vs). Most of my read this year is definitely fantasy, with a hint of contemporary here and there. There are some disappointments, but there are a lot of pleasant surprises too!
Shows finished:
Stranger Things S02
Lucifer (discontinued at episode 3)
Strong Woman Do Bong Soon [k-drama]
Supernatural S08
While You Were Sleeping [k-drama]
The White Princess
Kill Me, Heal Me [k-drama]
Goblin [k-drama]
Victoria S01
Are You Human Too? [k-drama]
Favorite show: The White Princess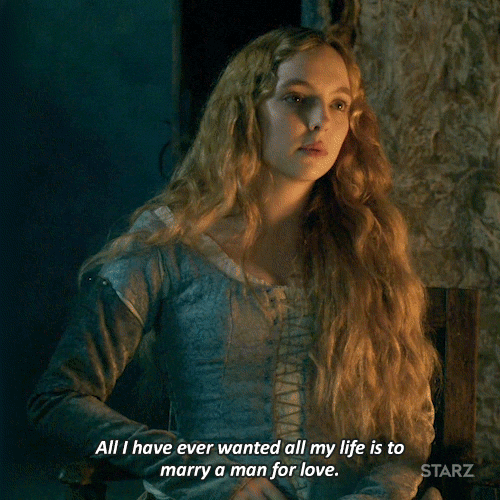 Set in the beginning of Henry VII's reign following the War of Roses, this series is an interesting historical piece with about a king trying to restore a kingdom after civil war and the impact the war also have on his personal life. The costumes and atmosphere are amazing, and the chemistry between Henry and Elizabeth are mind-blowing 👑
Favorite K-drama: Kill Me, Heal Me
Is that a surprise? This k-drama the story of a rich heir secretly suffering from dissociative identity disorder, with not one, but 7 personality inside him. While the plot definitely felt deus-ex-machina in the end and the romantic cheese ruins many moment for me, the acting of the lead actor deserves all the daesangs in the world!
Movies
Favorite movies: Zootopia and Ghostbusters (2016)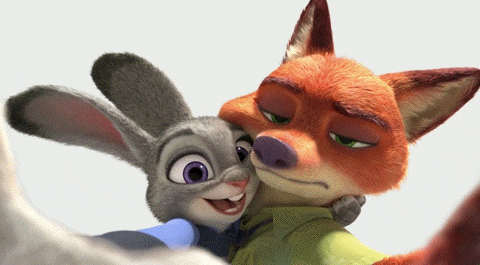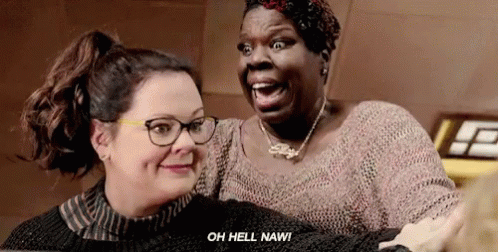 Surprise, it's not Infinity War! Despite being my most hyped up movie of ever (well, I think Endgame takes the crown now) and lost my mind completely after watching it, in the end it felt dragged at some points and I honestly don't care about the Guardians (not before, and certainly not after Starlord's fuckups). Zootopia and Ghostbusters though? They are funny and feel good movies! I love Nick and Judy's dynamic (carrot, anyone?) and Ghostbusters really inverted all the sexist trope! (Chris is really good in comedic roles). I really really really wish they will make a sequel for Ghostbusters.
Favorite non-western movies: Our Times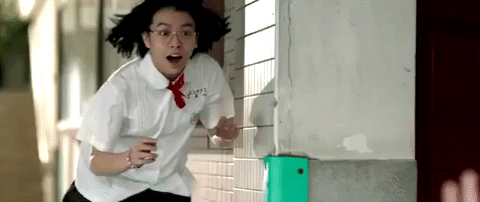 All this months and I still died thinking about Our Time. It was bittersweet, because it is SO nostalgic towards high school years, with all the sweet memories and things you couldn't have. It hit me hard when I first watched it, it still hits me with truckload of feelings whenever I'm remembering it.
Podcast
Favorite podcast: The Bright Session
It's like the cast of Vicious and X-men go to therapy, which is all you need to know about. The Bright Session is intriguing, with exciting mystery to keep you wanting to know more.
First things first, I got a puppy this year!
His name is Pedro, and he's been such a blessings in my life. I feel myself becoming a better person??? I'm sure I take care of him better than I'm taking care of myself. Despite already having him for half a year now, there are some things that I still learn such as how to stop myself from petting him every 0.5 seconds, how to ignore his barking, and definitely how to ignore his puppy eyes.
2018 has also been a year of travels for me. Not as much and as far as many of you have been travelling, probably, but each and every single travel meant a lot for me.
During the summer, my family went to Singapore. It was our first time and after years of being teased for never been there even though it's literally next door, I finally got there. But personal bucket list aside, I was the one who planned the itinerary, booked the hotels and flights, as well as talking and finding directions. As someone who rarely travels, the whole thing was unforgettable! It was a success as everyone in the family loved it- they love the places I picked, as well as the timing and route choices. We had so much fun and would love to visit again!
In October, I went to Manado after winning a poster competition. It ticks one of my in-country bucketlist, as now I only have 3 areas/islands in Indonesia I haven't visited yet (Kalimantan, Nusa Tenggara, and Papua). We were really taking care of, the food was good, and the view was breathtaking. I also met with one of the most famous political figure in Indonesia and understand more of Indonesia's government system.
In November, I went to a nearby city to attend a MUN conference. It's been 4 years since my first MUN and I've been dying to do it again so this year, I decided to just do it. And I'm so glad I did, because I love it more than I remembered. It's been a while since I felt that passionate about something and it left me feeling energized. The people are super fun and we still talked until now. We even already make plans for next year's MUN 😂
One of my goal this year is also to branch out more from my little bubble of university community, and I think I did quite well. I joined some activities outside universities, from volunteering at TEDx event in my city, to joined an online campaign for literacy, something I'm super passionate about 😍
It hasn't been all sunshine and rainbows though. My mental health really took a dip this year. Not as bad as many of you might be experiencing, but I feel like this year is the worse as far as I can remember. I've been getting physically sick really often too! 😧 I usually only get sick once a year tops, but now it seems like every month I'll be having a flu or headache or something. And my grades have suffered this mid-terms. Technically, it's not my fault since the whole class got bad due to misunderstandings (and tbh, just UGH) between us and the teachers but still, it worries me. I've been studying extra hard for the upcoming finals!
Reading: Finish Shades of Magic and The Lunar Chronicles series, unhaul some books, read 50 books, and read more backlist books.
Shows and Movies: WATCH ENDGAME AND GOT FINALE, continue with Suits,  Supernatural, and Victoria, finish some ongoing k-dramas (Reply 1989, Empress Ki, Healer, The King Two Hearts)
Life: Ace the finals (I swear, this exams have been giving me so many anxiety), find internships, organize and declutter my stuff, cook more, exercise more, take TOEFL/IELTS, DELE (spanish), and HSK (chinese), find a side-income, volunteer on women's rights and health/reproductive issue, draw more, and be nicer in general.
Thank you for sticking with me until the very end! 6 hours until new year (at least in my place), what are your plans for 2019? And don't forget to tell me all about your 2018!