Welcome to another edition of Screen Rambles, where I talk about all the movies and shows I've been watching in the past month! 🎬
November was a busy month, I didn't watch anything and therefore have nothing to write about. Meanwhile, December brings decrease in workload and holiday season, meaning many free time to watch things! Here are some of the things I watched in December 2018:
Healer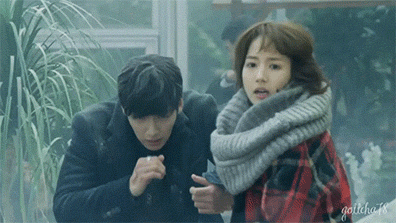 Healer is a k-drama about a night messenger with code name Healer who would do anything except murder, a journalist for gossip website, and a well-known reporter from national channel. They are all unknowingly connected to the political revolution in the 80s, which affects their life in the present.
The main actor, Ji Chang-Wook, is such an eye candy and he also acts really well. I especially love his difference between being Healer and Bong-su! However, I really didn't like Park Min-Young, her acting and voice just annoys me?? 😅 And the plot never really interest me or picked up even though I'm already in the 8th episode. Not to mention the hint of romance that already annoys me even though it's not officially begun yet 😒 We'll see whether I continue it or not but so far, I'm not in a rush to finish it.
THIS SERIES IS AVAILABLE ON KBS'S YOUTUBE.
Love, Actually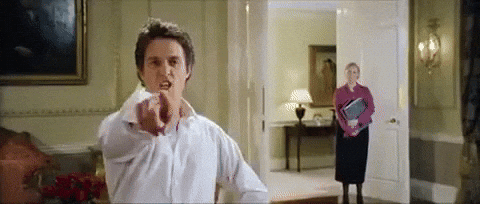 One of the most hyped up holiday movies of all time, I decided to give Love, Actually a try! Sadly, I found myself bored on occasions. My favorite is Hugh Grant's (it's just so cute when he knock on people's doors and perform his people's mundane request 😂)  and Liam Neeson's story 💙 I'm surprised to know the story behind the infamous "to me you are perfect" scene…. it's not romantic at all, I'm unimpressed 😒
Avengers: Age of Ultron, Thor: Ragnarok, and Avengers: Infinity War
Basically my cable TV was having week of marvel movies so I rewatched this movies 😂 After the many watch, it got me to realized how awkward and weird Age of Ultron was….
7 First Kisses
Another k-drama, but this is actually an 8-episode promo video for Lotte Duty Free starring the top 7 male actors in Korea 😂 Like imagine Target created a web promo series starring All Four Chrises + Noah Centineo, Joe Kerry, and Jason Momoa. Or basically, the top 7 actors of Hollywood, whoever that might be. Imagine the hype!
Anyways, this promo video is about a female employee who's sad because she didn't have a boyfriend. By chance, she ended up helping a woman who turned out to be an angel and gave her a chance to have a date with 7 hot guys. Who are they? Lee Joong-Gi, Park Hae-Jin, Ji Chang-Wook (the Healer guy), EXO's Kai, 2PM's Taecyeon, Lee Jong-Suk, and Lee Min-Ho.
Imagine that.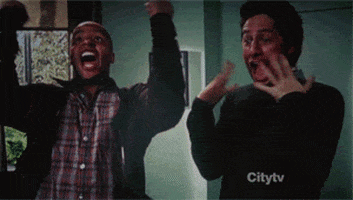 The story and dialogue, as you can imagine, is cheesy af. Like, getting-goosebumps-because-I'm-so-embarrassed cheesy. But it's also super hilarious! I highly recommend Taecyeon one, I think it's the best! It's also super short, each episode is no more than 12 minutes so it's definitely a quick watch 😀
If you don't want to watch it, I still hope you check the Taecyeon episode. It's hilarious! 😂
Pacific Rim: Uprising
I love Pacific Rim but I didn't get to see Uprising in the theater. While it's not as good as the first movie (wHAT HAVE THEY DONE WITH THE ORIGINAL SURVIVING CHARACTERS FFS) I still enjoyed the plot and the new characters! The Jaegers are as cool as ever and it gives a good outlook on life after events in the first movie.
Pengabdi Setan
NO GIF BECAUSE THE GOOGLE RESULTS ARE CREEPY AF 😫😫😫
Time for an Indonesian movie! I rarely seen them because they are a) filled with slapstick humor or b) porn disguised as horror. This one is a remake of an 80s movie and scared the crap out of the country when it was first released. I watched it during the New Year's Eve and while it didn't scare the crap out of me, it was quite creepy and I can't deny that it has some terrifying moments. It's super good!
And that's all the movie I watched in December! What did you guys watch? Anything that sticks with you?