The Winter of the Witch
by Katherine Arden
E-book, 384 pages
Published January 8th 2019 by Del Rey
✰✰✰✰✰ (I would give a hundred if I could)
Following their adventures in The Bear and the Nightingale and The Girl in the Tower, Vasya and Morozko return in this stunning conclusion to the bestselling Winternight Trilogy, battling enemies mortal and magical to save both Russias, the seen and the unseen.
Now Moscow has been struck by disaster. Its people are searching for answers—and for someone to blame. Vasya finds herself alone, beset on all sides. The Grand Prince is in a rage, choosing allies that will lead him on a path to war and ruin. A wicked demon returns, stronger than ever and determined to spread chaos. Caught at the center of the conflict is Vasya, who finds the fate of two worlds resting on her shoulders. Her destiny uncertain, Vasya will uncover surprising truths about herself and her history as she desperately tries to save Russia, Morozko, and the magical world she treasures. But she may not be able to save them all.
This review contains spoiler for The Bear and The Nightingale and The Girl in the Tower. 
I'm honestly at loss of words here, I don't even have a clue how to review this book.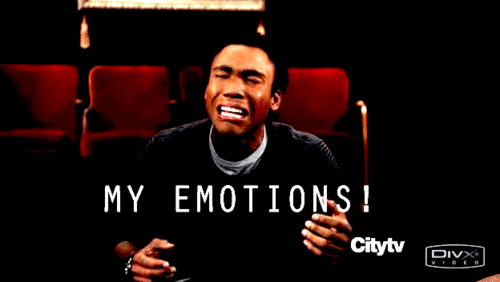 I still remember that day in 2016 where I saw The Bear and the Nightingale on Netgalley (back before everything became wishes…) and decided to request the book. I loved loved LOVED it so much, it became the savior of my 2016 reading year (I had a bad reading year at that time). 3 years later, I'm sitting here days after finishing the finale, my heart hasn't completely healed and my brain is still unable to form the words to review this book.
"I am a witch. I have plucked snowdrops at Midwinter, died at my own choosing, and wept for a nightingale. Now I am beyond prophecy."
Winter of the Witch started moments after the ending of The Girl in the Tower, where the city is cleaning up and trying to repair itself from the mysterious fire that came and burned them. There were questions, demands of justice, a lot of anger and grief in general that are easily manipulated and redirected. Just like in the first two books, Vasya is not safe, but the stakes are higher in this book as it's not only about her; this time, it's for the safety of the whole country. 
As always, the writing is beautiful and immersed us well into the story. Despite majority of the book set in the sweltering heat of Russian summer, the writing doesn't lose its atmospheric quality. It also weaves the Slavic lore effortlessly into the stories, with the ambiguous nature of the creatures, yet simple desire of wanting to live just like the rest of the humans.
"You betrayed me."

"But you understood at last. It was never your task to pick out the good from the wicked. Your task was to unite us. We are one people."
I love everything about this series, but one that stood out to me is how it explores human nature. In the end, there is no heroes and villains of this story. The Chyerti doesn't want to fade, Vasya craves her independence and recognition, Olga wants to protect her family, Sasha fears for her family but most importantly, Vasya. Even Konstantin and Medved are not bad. Each of them are human, with desires and fears. This is the story of Vasya's journey towards self discovery, of what she thought she wanted and what she actually wants, but through it, she learned about the creatures around her and that there is nothing that is inherently good or bad.
The bad thing is… this book is filled with pain. Like, a lot of them. From losing your favorite character (s) to yearning of the could-be things, brace yourself for the amount of pain this book is going to deliver.
"I tried to let you go. Again and again I tried. Because every time I touched you-even looked at you-it drew me nearer to mortality. I was afraid. And yet, I could not."
Of course we have to talk about the romance! What I love the most about the romance is how Vasya did not lost her independence and Morozko did not change his nature. Neither of them give up parts of them to satisfy the others. They grow together, they compromise, but they did not change who they are and each other to be together. They support each other, they fight each other, they stick with each other even when they messed up. They are equals. Yes, Morozko is an all powerful being, have saved Vasya many times before and get her into trouble in the equal amount. But as a human, Vasya also has powers of her own and constantly shift the power balance between them, making them equals. Her tenacity and perseverance are her best qualities, and it fits well with the unchanging nature of the Winter King. Character analysis aside, the moments between them are perfectly done, with the right amount of love, angst, and desire. I had to stop reading a few times and especially after reading chapter 17.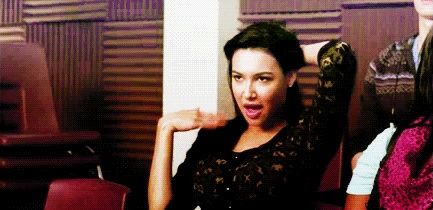 There is no bad things in this book except the amount of pain it delivers, it was everything I wanted and more. It is a satisfying ending for the story; I laughed, cried, and gasped while reading. From a small village at the edge of the forest, Arden expanded the world magnificently that it encompass the whole Rus and the world beyond. She took as much care with developing her characters- the depth of which we knew them is astounding. I highly recommend this series if you're looking for an adventure that will swept you away with its world building and connect deeply with the characters. I'm sad that this is over, but also grateful that I had the chance of reading this beautiful series.
"As I could, I loved you too."