The Cruel Prince
Holly Black
E-book, 384 pages
Published January 2nd 2018 by Little, Brown Books for Young Readers
✰✰✰✰
Of course I want to be like them. They're beautiful as blades forged in some divine fire. They will live forever.
And Cardan is even more beautiful than the rest. I hate him more than all the others. I hate him so much that sometimes when I look at him, I can hardly breathe.
Jude was seven years old when her parents were murdered and she and her two sisters were stolen away to live in the treacherous High Court of Faerie. Ten years later, Jude wants nothing more than to belong there, despite her mortality. But many of the fey despise humans. Especially Prince Cardan, the youngest and wickedest son of the High King.
To win a place at the Court, she must defy him–and face the consequences.
In doing so, she becomes embroiled in palace intrigues and deceptions, discovering her own capacity for bloodshed. But as civil war threatens to drown the Courts of Faerie in violence, Jude will need to risk her life in a dangerous alliance to save her sisters, and Faerie itself.
Ahh yess!! I finally read this book!!!
If you've been reading this blog for a while, you know that I love feys a lot. They're my favorite paranormal creatures and if I read feys on the blurb, there's a 70% chance that that book would end up on my TBR. I'm super behind on the Holly Black Hype Train, but I read The Darkest Part of the Forest last year and really enjoyed it. I know, it's really a shame to claim I love fey but I haven't read many of the Queen of Fey's books, so this is one of my way of rectifying the mistake.
Unfortunately, this book and I had a rough start. The Cruel Prince is divided into 2 books and book 1 was very slow, I almost DNF it. It just wasn't what I expected??? I was promised a lot of trickery and court intrigue, but what I got was the Mean Girls version of the feys.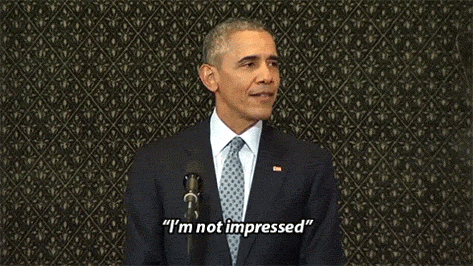 I'm glad I stuck with it though, because book 2 blew me away with the amount of intrigue, backstabbing, and whiplash-inducing pacing! We started out learning about Jude's daily routine of going to school and her moping in general, and suddenly we have a bloodbath and hiding. It's like an entirely different book and I love it. This is what I'm signing up for and this is what I finally got.
The writing, as expected, is lyrical with dark fairytale quality to it. The result was an darkly dangerous world that entice us all the same like other humans. We all know it was dangerous, but given the chance, I'm sure we would love to participate in a revel or two.
After finishing this book, I realized that there's no characters that I hate or dislike. As promised, this book is filled with morally grey characters. Even Taryn, whom annoys me at first and hated as the general consensus of the fandom, as I realized she did it to fit in just like Jude, but in a different way. Jude, with her power, schemes, and learning to be openly cold and cruel, while Tarryn with her deception and trickery. To be able to betrayed and humiliated your twin like that takes a lot of courage and cruelty, so yeah, we can agree that Tarryn ended up the most like faerie out of all the sisters.
Only to have her sister upstaged her on her engagement with her own coup and prince.
It's kinda sad because I can't see her story having any other ending except of being tragic.
While we are at the topic of characters, let's talk about Jude and Cardan. I saw a lot of people loving Cardan, but for me, he lacks the depth. He felt like a carbon copy of every bad-boy-with-tragic-backstory, without anymore additions. So what? I've read this trope 10000 times, what makes him special and makes me want to root for him? Until now, nothing. But there's still 2 more books so who knows, maybe we'll see more of his characterization.
Jude is a really strong character, in literal physical and mental words. To endure that amount of poisoning and lack of rest are unfathomable to me. While I admire her desire to fit in through any means and to acquire power so no one will step on her again, her fixation really frustrates me. I thoroughly understand her argument of fitting more in faerie than human, as well her desire for power. But she never see beyond herself, Sophie and Vivi are testament to that. I'm really interested with her though, so I can't wait to see more in book 2!
Let's not talk about the romance because I think they came out of nowhere and really forced. I would love a bit more development time, but of course we didn't get that.
What surprises me the most is the interest I have with Madoc and Oriana. Oriana came latter after the revelation in the second part of the book. Both Madoc and Oriana demonstrates something important in fey's characteristics: they may be fickle and full of betrayal, but their loyalty transcends death to the people they love. Oriana, with Oak and her friend, while Madoc with the twins' mother. I would love to read more about Oriana and her life before Madoc in a novella!
Does the Cruel Prince live up to the hype and expectations for me? Initially, no, as I had to trudge through the first part of the book. But it ended on a high note and got me excited for the next part of the story. It has it flaws, but the writing, characters, as well as the pacing really covers them for me. I would hold myself from reading the second book until right before the release of the third book to avoid the excruciating wait, but it doesn't mean that I'm not excited to read it!