Hi guys! The Greatest Showman was one of the most hyped up movie last year (two years ago? I feel old and lost in time) and the lovely Andrea @ Andrea's Nirvana created a whole new tag to celebrate them! It's been a while but I finally got around to do this tag, so thank you for tagging me! 💜
R U L E S
Thank the person who tagged you and provide a link to their post!
Maaaybe include a link to my (the creator's) post, which is this one right here.
Include the logo somewhere in the post.
Find a book/anime/movie/manga/K-Drama/TV show or anything else that fits the prompts below.
Cliche rule here, but have fun!
Tag 5 to 10 people (or more, if you're feeling like it, no biggie).
T H E   P R O M P T S
The Greatest Show | In Which The Intro Is Amazing
I think we all can agree that The Night Circus has one of the best opening lines ever. Circus always have this strong association with mystery and magic, but a circus that appear out of nowhere, without any announcement or preparation? It's just on a whole other level and will immediately intrigues reader.
A Million Dreams | In Which Things Get A Little Too Dragged
I know a lot of people love La La Land, but I think the movie drags a lot. Do we really have to relieve the whole movie at the end of the movie itself??? The chemistry between the main characters are undeniable, but it doesn't mean I want to rewatch the whole movie.
Come Alive | In Which There's A Nice Plot Twist

Pride and Prejudice! I know this book is old, but when I first read it, I was very surprised and also touched.
The Other Side | In Which A Villain Turns Into A Good Guy or Vice Versa
Never Enough | In Which You Hate The Love Triangle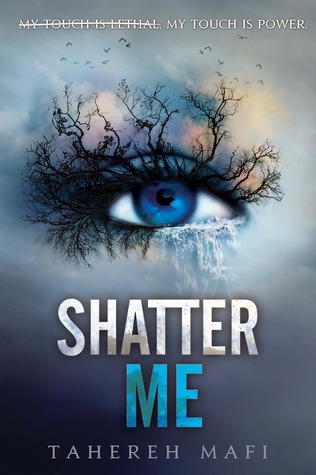 A lot of you might guess it already, as I talk rant about them a lot, but for those who doesn't, the love triangle in Shatter Me annoys me to no end.
This Is Me | In Which Representation Is Amazing
I know a lot of people complained about the lack of diversity in Crazy Rich Asians (a discussion for another time), but I personally felt it was amazing because I relate so much with it??? The family dynamics, the dialects, the tradition, the food they eat… I love it so much!
Rewrite The Stars | In Which It's 'Us Against The World' [Not Necessarily Romantic]
I haven't watch the movie yet, but I know the plot for Atonement and I think it's the most perfect answer for this prompt! Also by James McAvoy, Becoming Jane also fits this prompt.
Tightrope | In Which The Love Triangle Took A Wrong Turn
In Strong Woman Do Bong Soon, it's not that I don't ship Bong Soon and Min Hyuk together. In fact, I think they're so sweet together! It's just… I also felt for Gook Do. He may seems annoying but he truly cared for her. I even cried with him!
From Now On | In Which The Main Character Only Gets Their Stuff Together In The End
Thor; It took him 3 movies and only at the end of the third movie that he finally get his stuff together!
T A G
Marie @ Drizzle and Hurricane 🎪 Tracy @ Cornerfolds 🎪 Swetlana @ The Caffeinated Bookworm Life 🎪 Sofii @ A Book, A Thought 🎪 May @ Forever and Everly