Hi guys! As the title suggests, the month has been an eventful one in terms of pop culture and entertainment. I'd say the same in terms of academics, except it has been a BUSY eventful month. But I survived, that's something to be celebrated right??? :')
LOVE AND OTHER CURSES by Michael Thomas Ford {e-ARC} // ✰✰✰✰.5
ROMANOV by Nadine Brandes {e-ARC} // ✰✰
THE COLD IS IN HER BONES by Peternelle van Arsdale {e-ARC} // ✰.5
I also have 3 other books I'm currently reading: ASSASSIN GAME by Kristy McKay, NOCTURNA by Maya Montayne and GOOD OMENS by Neil Gaiman and Terry Pratchett.
At the end of March, I signed up for two readathons which were OWLs Readathon and Buzzfeed's Unsolved readathon. Unfortunately, reading slumps and life has been kicking me repeatedly. For the OWL's readathon, I chose to be a journalist and thus, I had 3 books I have to read. I managed to read 2 of them (Love & Other Curses and Romanov) and I'm currently reading the third one, which is Good Omens. I think I'd just say it's an uncompleted exam, just like Harry did with his History of Magic exams in OotP 😅. As for the Unsolved readathon, I totally bombed it 😂 I only managed to read 3 and have other 3 on my tbr. Oh well.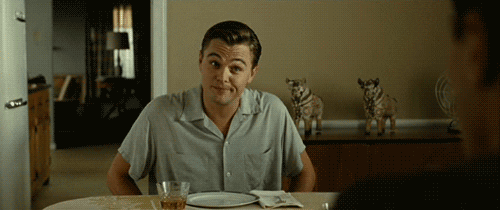 Due to months of failure and slumps, I think I'll aim low and just try to finish all the 3 books I'm currently reading.
NOCTURNA by Maya Montayne
GOOD OMENS by Neil Gaiman and Terry Pratchett
ASSASSIN GAME by Kristy McKay
Let's get to the media first, I think Hollywood is trying to kill me this month??? I know the FINAL season of Game of Thrones and Avengers: Endgame will released this month. But then, they decided to drop the trailer for Star Wars Ep IX, Joker, and X-Men: Dark Phoenix, all within the span of a week? I usually managed to limit my screen time to only 2-3 hours per day, but this month it's like 4-5 hours because I keep refreshing and scrolling in case I miss anything…
Personally, I think the newest season of GoT has been really satisfying. Much better than the previous one. I'd say the Battle of Winterfell was a bit underwhelming- I mean, yes I did cried especially since some of my faves died, but I wish there were more deaths. The showrunners had really gone soft. I'm expecting more for the next episodes, but I'm also really happy with what we've gotten so far!
After 22 movies and 11 years of story, it's not a wonder how highly anticipated Endgame was and how hardcore the campaign to keep the spoilers away. I mean, who wants to be spoiled on a movie they've been waiting for 11 year??? It's not a trilogy that would be released once a year/2 years, it's a culmination of 11 years of waiting! It was definitely an experience for me, I watched it twice and felt for the movie both times. I won't get into details here because a) I'll write more on Screen Rambles, b) I still have too many feels to write rationally and c) Some of you probably haven't watched it yet and I want you to experience it without any of my bias! All I can say it, despite the plot holes it created, it has a really good storytelling and dynamics. At the end of this movie, we can see how the Avengers is more than a team and how their relationship with us, fans, is so much more than movies and entertainment.
Life-wise, I had my mid terms the first two weeks of the month! The important ones are virology, bacteriology, and parasitology- I dreaded virology more but others dreaded parasitology more. This is because virology is very genetics-deep while parasitology has a lot of life-cycles and weird, hard to pronounce, hard to write terms. All questions ended up totally catching us off guard, but I swear virology is the most panicked I've ever been for exam :') That's the first exams where I didn't sleep and I usually prioritize sleep during exam weeks as it helps me to think clearer. So I was sleep deprived and didn't really understand the material. The rest of the weeks have been really busy with tons of assignments and lab sessions. This is because in Indonesia, Eid is celebrated with 10 days national holiday which means the lecturers try to squeeze as much as they can into the syllabus before the holiday happens.
Then there's also the presidential election. I'm going to get a bit political here so feel free to skip ahead. The race has been unusually heated and full of tension this year, with one side claiming victory before the official announcement, and insisting that they won despite 11 or 12 surveys saying they lost- because their internal survey said that they won :') This is an issue because unlike in the USA, the voting is still done manually with paper and nails and thus, the result is also calculated manually. In case you don't know, Indonesia is the world's largest archipelago and its population is one of the world's largest. So yeah, it took a while to calculate- people (hundreds of them, I think) literally died during the recapitulation because they were overworked. None of the candidates fulfilled my expectations, but this is like flaming the heat and disrespect people's work at the same time. The situation hasn't calm down yet, so I really hope it will be over soon and whoever's elected could bring our country for the better.
How was March for you? Did you watch Endgame? Did you survive the Battle of Winterfell?