Top 5 Wednesday is a weekly meme hosted by the lovely Samantha and Lainey! You can check the group here for more discussions and topic. This weeks topic's is mother figures, in honor for mother's day in the US. However, I feel like it's a topic that has been used so many times so I decided to switch up the prompt a little bit. Instead of listing my favorite mother figures, I will list some books I read because of my mom.
My parents were never a big reader, even when I was a kid. My mom used to read back then, but not anymore. I don't think she ever touched a book in a last few years. Meanwhile, my dad still reads, but mostly theological books which are so not my genre. But just because my mom doesn't read anymore, doesn't mean the book she used to read are gone. In fact, when I first "graduated" from children's books, her books were the book I read. Admittedly, the themes are so much more mature than what I expected, but they also the ones that really sticks to me. I also remember walking into a bookstore with her and come out with books for both of us. I think they were some of my favorite childhood memories, albeit ones I often forget because how normal it used to felt for me 💗
In his black-walled fortress at Inuyama, the warlord Iida Sadamu surveys his famous nightingale floor. Constructed with exquisite skill, it sings at the tread of each human foot. No assassin can cross it unheard.
The youth Takeo has been brought up in a remote mountain village among the Hidden, a reclusive and spiritual people who have taught him only the ways of peace. But unbeknownst to him, his father was a celebrated assassin and a member of the Tribe, an ancient network of families with extraordinary, preternatural skills. When Takeo's village is pillaged, he is rescued and adopted by the mysterious Lord Otori Shigeru.
Under the tutelage of Shigeru, he learns that he too possesses the skills of the Tribe. And, with this knowledge, he embarks on a journey that will lead him across the famed nightingale floor—and to his own unimaginable destiny…
As soon as Anne Shirley arrives at the snug white farmhouse called Green Gables, she is sure she wants to stay forever . . . but will the Cuthberts send her back to to the orphanage? Anne knows she's not what they expected—a skinny girl with fiery red hair and a temper to match. If only she can convince them to let her stay, she'll try very hard not to keep rushing headlong into scrapes and blurting out the first thing that comes to her mind. Anne is not like anyone else, the Cuthberts agree; she is special—a girl with an enormous imagination. This orphan girl dreams of the day when she can call herself Anne of Green Gables.
A literary sensation and runaway bestseller, this brilliant debut novel presents with seamless authenticity and exquisite lyricism the true confessions of one of Japan's most celebrated geisha.
In Memoirs of a Geisha, we enter a world where appearances are paramount; where a girl's virginity is auctioned to the highest bidder; where women are trained to beguile the most powerful men; and where love is scorned as illusion. It is a unique and triumphant work of fiction – at once romantic, erotic, suspenseful – and completely unforgettable.
This book chronicles the unforgettable account of one of the most severe child abuse cases in California history. It is the story of Dave Pelzer, who was brutally beaten and starved by his emotionally unstable, alcoholic mother: a mother who played tortuous, unpredictable games—games that left him nearly dead. He had to learn how to play his mother's games in order to survive because she no longer considered him a son, but a slave; and no longer a boy, but an "it." Dave's bed was an old army cot in the basement, and his clothes were torn and raunchy. When his mother allowed him the luxury of food, it was nothing more than spoiled scraps that even the dogs refused to eat. The outside world knew nothing of his living nightmare. He had nothing or no one to turn to, but his dreams kept him alive—dreams of someone taking care of him, loving him and calling him their son.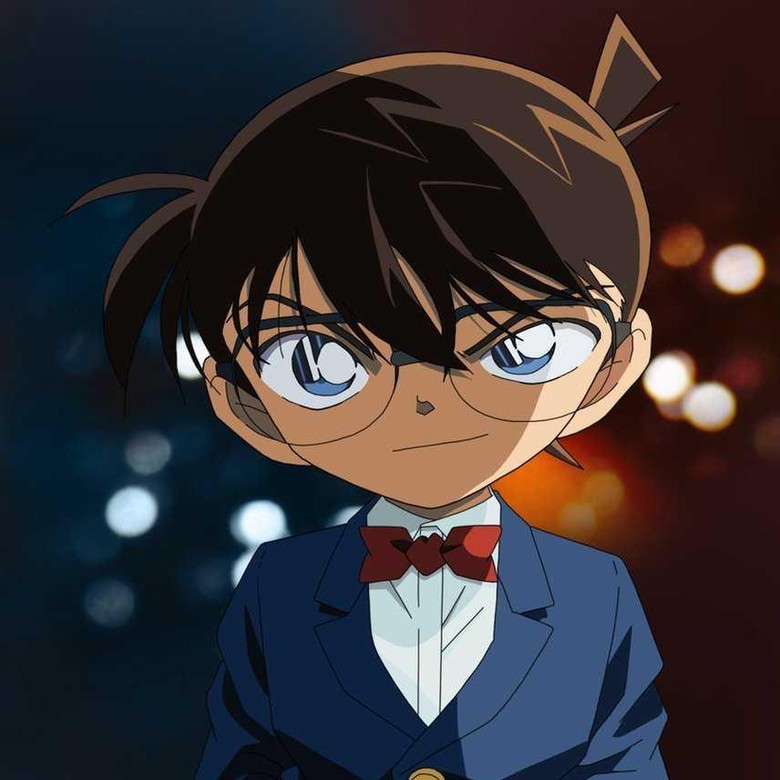 Shinichi Kudo is a high school detective who sometimes works with the police to solve cases. During an investigation, he is attacked by members of a crime syndicate known as the Black Organization. They force him to ingest an experimental poison, but instead of killing him, the poison transforms him into a child. Adopting the pseudonym Conan Edogawa and keeping his true identity a secret, Kudo lives with his childhood friend Ran Mouri and her father Kogoro Mori, who is a private detective. Throughout the series, he tags along on Richard's cases, but when he is able to solve one, he uses a tranquilizer needle to put Richard to sleep, and impersonates his voice using a voice changer to reveal the solution to the case. He also enrolls in a local elementary school where he makes friends with a group of classmates who form their own Detective Boys. While he continues to dig deeper into the Black Organization, he frequently interacts with a variety of characters, including his professor friend Dr. Agasa, Ran's friend Sonoko, a fellow teenage detective Heiji Hattori, various police detectives from different regions, and Kaito Kid.