Can anyone believe that it's already the end of May? That we already almost halfway through 2019???
As May is my final month of uni, things have been very hectic lately that I didn't managed to post more often. I didn't even remember what happened outside of uni for this wrap up post. But at least, I can 100% say that my reading slump is finally over!!! (ノ◕ヮ◕)ノ*:・゚✧
I initially very sad as I don't think I'll be able to read any Asian books for YARC (which I am very behind) and APAHM, but a little holiday really does wonder for my reading mood! Maybe because I'm not stressed out anymore about uni or maybe I suddenly have too much free time, but I read the last two books each in one sitting ☆*:.。.o(≧▽≦)o.。.:*☆
I don't know how much I'll be able to read in June; I have 2 weeks holiday, but then I will also have 2 weeks of finals right after. However, these are all the books I plan to read in June, besides trying to finish GOOD OMENS.
I honestly can't remember what happened in May to write in this section, except for the disappointment that was the last 3 episodes of GoT and riots in my country.
I already touched a bit about GoT in my Screen Rambles, but honestly, I am still so bitter. I appreciate all the crews work, they work tiredlessly in such harsh conditions, day and night. But the writing? God. They are good as plot points, but not as THE plot. All the buildup for many characters ARC are null and void at the end. None of the subplots are tied- what happened with Daario in Mereen and Jaqen H'ghar?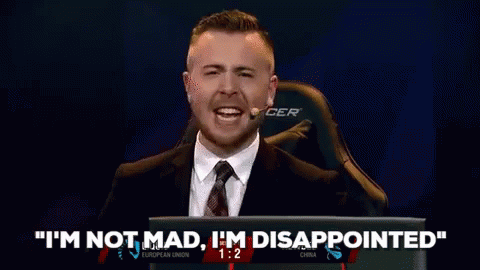 Again, I love the crews. It's obvious they love the show and their characters. But the writers very obviously wanted the series to be done with, either because they don't know how to match the complexities of the previous seasons without any guide, or they want to move on to another project.
Either way, this is NOT you executed plot points.
As for the riots, you may or may not know that Indonesia is having its election this year. The election was for president, as well as the senates. Well, we have two candidates for this year election, and let's just say one candidate was not happy when they were declared losing. He encouraged people to go down to the street and demonstrate, instead of following the procedure. While the first demonstration went peacefully, it quickly escalated and turned out into 2 days riot.
The capital city, Jakarta, was practically dead. Offices, universities, and schools were cancelled, mine included. Many people fled the city in fear, myself included. Initially, I plan to stay because this would be the second time in 2 years I fled the city in fear, and I'm so tired of feeling unsafe in my own area. My parents insisted though, so home I went. The party said that the riots were instigated by a third party that wanted to re-ignite the same situation prior to 1998 riot, but some signs actually point to them. And he actually left the country recently, with no return date in sight ╮( ̄_ ̄)╭
The riot also meant no whatsapp, facebook, and instagram for 2-3 days. I know it might sound trivial, but also not, because it took out people who's working through online shop. So yeah, the economy was dead and I did get extra week of holiday, but at the cost of my growing unease and feeling unsafe here. Also, since we're in the final week of uni, there were a lot of replacement class and assignments piling on top of each other.
I really, really want to write more about this, explaining the detail on the 1998 riot, how it affects us until today and how it connected to this election. I actually drafted the post already; in case anything happened to me, you know what happened to me and what happened in this country that no one bothers to read about because everyone is so focused on western news. But it deals with sensitive issue, mainly about race and religion, so I don't know whether I'll ever posted it. In the meantime, you can read this article and this one, which explains enough on what happened.
How was your May?