Hi guys! I just got the chance to get through my list of tagged posts and remember that I got tagged on this fun tag by Sophie @ Sophie's Corner in July 🙈
I used to love and use Netgalley a lot. It was such an easy site to use, with straight forward directions and user-friendly interface. Extra points because I don't have to write an essay on why I'm requesting the book! 😂 But it's been a while since I've been on the site, due to the fact that almost everything on their website become "wish for it" instead of "request" and we all know how rare it is for your wish to be granted… 😭
Anyways, nowadays I've been using Edelweiss.Plus a lot! I know a lot of people seemed to hate or are intimidated with the site, but tbh it's pretty easy to navigate and it's so convenient! I've been trying to cut back on my use too because I'm just too swamped to read ahaha. But just because I don't use Netgalley as much anymore, doesn't mean that I don't want to participate with this tag- it just looks too much fun to miss!
So without further ado, let's get started!
The rules:
Link back to the tag's creator (Kourtni Reads)
Thank and link back to the person who tagged you
Answer the questions the best you can. If you don't use NetGalley, you can substitute other sites or places where you get books!
Tag a few people to do this too
Auto-Approved: Who's one author whose books you automatically want to read, regardless of what they're about?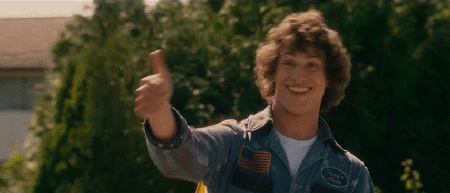 Ooh I have a lot of these! Currently, it's V.E Schwab, because I love both her Villains and Shades of Magic series. She's really fantastic in terms of world building and morally gray characters!
Another author is Katherine Arden, the author of The Winternight Trilogy. I actually haven't read her MG series (Small Spaces), but I'm 100% sure I'll love it!
Request: What makes you want to request a book that you see on NetGalley?
This will sound really shallow, but if it's from an author I never read, it's usually based on the covers 😍 I mean, why else do they hire professional cover designer?? That's the purpose of the cover right, to attract readers to check out their books?
I've been really careful with my requests though, whether it's on Netgalley or Edelweiss. Just because I love the cover, doesn't mean I'm interested with the synopsis and so, I usually read the synopsis. It also depends on my planned TBR for the month, I try to not read too many books in the same genre so if the book I want to request is something I already have on my TBR, I would not request it.
Granted, I would definitely request a book if it's from an author I know I'll love (see previous answer) or continuation from a series I'm currently reading.
Feedback Ratio: Do you review every book you read? If not, how do you decide what books to review?
Yes! I try to review everything, whether it's a full post or mini reviews on my blog and goodreads. After all, that's the whole point of me requesting and for publishers to provide e-ARCs right, to hype the book? It's the least I can do! 😉
Badges: If you could create your own badge to display on your blog, what would it be for?
Ummm let's see….
Nevermind, I can't think of anything! 😂
Wish for It: What's one book that you are absolutely dying to read?
I'm currently not in the mood to read anything, tbh 😂 I have some books I REALLY want to read soon though, which are THE WICKED DEEP by Shea Earnshaw, SMALL SPACES by Katherine Arden, and THE DREADFUL TALE OF PROSPER REDDING by Alexandra Bracken.
Yes, those are my tentative-autumn TBR 🎃🍂
Thank you for reading, I'm tagging all of you if you want to do it! 💃
Do you use Netgalley? What badge do you want to create on Netgalley? Who is your auto-approved author?