Welcome to another edition of Screen Rambles! In case you're new to this blog or not know what is this series about, Screen Rambles is where I talked about all the shows and movies I've watched in the previous month in details. In short, this is where I ramble about them.
October turns out to be a more movie month than September! I guess a lot of free time as well as a movie marathon does help increase my screen time. Anyways, get settled and let's dive in!
Mickey, Donald, Goofy: The Three Musketeers
One of the oldest movie on my list and I finally got to it in October! I always love the Three Musketeers and this rendition is no different. I love the nostalgic feelings as well as the humor of this movie, it's Disney's magic at it's finest. As a lot of my friends know, I felt a special kinship with Donald Duck as a) he loves blue b) he's a grouch and c) he has no patience for children. And I still love him in this movie! It's nice to know that I still felt the bond even after all this years. I laughed a lot and in general, had a good time watching this!
Joker
This is one of the most hyped up movie in 2019 and one of my most anticipated, because I love the Joker! I love villains with a backstory but the fact that the Joker is unknown and he seems to exhibits a pure, chaotic madness is really terrifying.
Sadly, I didn't enjoy this movie. I know it doesn't have any ties to DCEU in the big picture, but it doesn't feel like the Joker we all know. Furthermore, the rich vs poor storyline has no connection with his journey as a whole. Yes he snapped because he has been on the bad end his whole life, but all the pain he experienced is mostly due to treatment of people he met along the way, not directly due to the politicians and the rich. The fact that the movie chose to portrayed this really scares me, especially during the current social and economical climate.
The Shining
The most famous movie of all time!
I love the setting and the atmosphere, it's really creepy and unsettling. Unfortunately, I prefer more jumpscares and ghost rather than psychological thriller so this movie wasn't THAT creepy for me. Still, it feels nice to cross this movie of my list!
Veronica
I've seen this movie a couple times on netflix and the premise does sound scary. Unfortunately, I don't think it really deserves the hype. The atmosphere is  eerie and it was pretty fast paced, but I also feel like the plot never really picked up until the climax. The scares were also pretty meh and this movie has waaay to many children 😅 The only thing I feel when watching this movie was feeling bad for Veronica, who seems like no one really cared for her.
Right before the credit though, that's where I got the chills 😨 Because turns out this is based on a famous true story in Spain! Which makes it more interesting and also creepy in retrospect. I think it was an okay movie, but I might rewatch it again in the future. Who knows, I might get more immersed and relate to the story now that I know the real events.
The Sixth Sense
This is probably my favorite out of the bunch of horror movies I watched in October. Compared to the rest of the movies, this one is definitely the least scary. But the opening really hooked me to the story and there's this sense of unease throughout the movie that kept me watching.
Furthermore, as I keep watching, it does get a little bit scary. The pacing is slow, yes, but I do enjoy the journey. And while the ghosts are pretty standard, the way their appearance are timed and Cole's reaction really gets to me as a viewer. And the ending!!! No wonder it got nominated for many awards. It's a classic I will surely comeback to in the future.
Graceful Family
A K-drama I actually never heard of before, if not for my mom accidentally found it on TV and ended up following it religiously. As always, it tells a story of a young heir getting caught in the familial power struggle for the company. What unique to the story is that the family that owns the company is also controlled by external power, which is the owner of the media company that supposedly work to keep the company's image. So there are a lot of intrigues as the family fight against the media company but also among themselves to rule the company. There's also another element of revenge for a wrongly accused crime.
This kdrama is like a guilty pleasure because while the plot is pretty straightforward (the ending is pretty much guaranteed by the premise), there is a lot of intrigue and dirty secrets that got revealed as the story goes. Furthermore, I think the villain is really strong because she purely acts for the good of the company instead of her own good. And it's clear because the people around her do respect her, aside from her villainous tendencies. My only complain is just I think the female lead wasn't really expressive in her acting. It's only a small complain though because her delivery and the rest of the cast were great!
Men In Black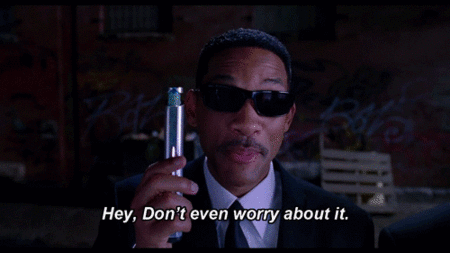 Another classic! I've been meaning to watch this for a while but since I don't really like space and aliens, I'm not sure. This is like a really beloved movies and I don't want to be a black sheep here 😳
Luckily, I really enjoyed it! The humor, the plot, even the aliens- they're all amazing. The idea of secret organization quietly managing inter-galactic relations and the aliens are actually undercover on earth are not new ideas but I love how they put a spin to it that it fits the tone of the story. Furthermore, I love the dynamics between K and J. And it's truly Will Smith at his prime!
I probably should watch the second one asap but I do want to save it as mood booster for rainy days ahaha.
Detective Conan movie 23: Fist of Blue Sapphire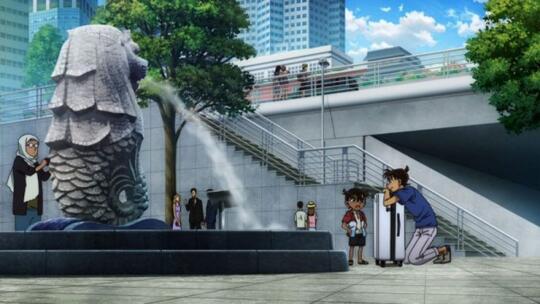 It's been so long since I watch Conan. Sure, I still keep up with the recent storylines but there are just too many mangas and animes to follow one by one. But Kaito Kid is my first ever fictional crush, so why not get back to the world with the release of Kid-centered movie this year?
Look, the movies are technically not canon and famous for portraying Shinichi as this perfect and physics defying guy. But it's always interesting to watch, and this one is not an exception! Especially since it's set in Singapore, which I just spent a few months in so I could imagine the setting vividly.
I always love the enemy/ally dynamics Conan and Kaito has and this movie captures it really well! There is also more development in terms of Shin/Ran as well as Sonoko/Makoto. This is definitely the Sonoko/Makoto movie, which is a refreshing change from the usual Ran-centered plot. I mean, Sonoko sponsoring Makoto immediately?? Makoto's jealousy for Kid and subsequently Kid being scared of him??? Priceless. And I love how the stakes are pretty high, but quite feasible in this movie. The final confrontation destruction is definitely a reach, but overall it's a pleasant experience!
Detective Conan movie 19: The Sunflowers of Inferno
So yeah, FotBS really got me back to my Conan phase so I decided to watch another Kid-centered movie I haven't watch. Seriously, he's one of the most beloved character in the manga universe, why does he appear so rarely???
As always with Kid stories, we will have Jirokichi Suzuki burning money buying priceless arts and subsequently challenging Kid to steal it. As well as building impenetrable security system that somehow, still get breached. There's not much that I can say regarding this movie because I never want to be critical with Conan movies, they're purely fun, nostalgic entertainment for me! I gotta say, it's nice to see everyone true feelings for Kid (respect) and Kid actually being fond for Conan 😂
---
In addition to all the movies I mentioned, I also made progress with Reply 1989 and the second season of Fresh Prince of Bel-Air. I know it's been forever, but I genuinely enjoyed the shows in a way that I want to savor them as long as I could. I also started Blue Bloods Season 9, Hwayugi, and 9-1-1 season 3. I always enjoyed 9-1-1 so I am excited for the second season! Blue Bloods, I've watched a lot of random episodes and this is the season I genuinely follow from start to finish. I might actually watch it from season 1 in December! And finally, Hwayugi has been on my watch list since forever and while I do enjoyed it, it seems so long both each episode length and the overall duration of the drama. I'm not sure I will finish it but for now, it's alright.
What did you watch in October?