Happy weekends!
I love weekends as much as everyone else but as the year's end is fast approaching, I kinda wish for time to slow down. Not that I want longer weekdays, but I don't think I'm ready to face ToR presentation and actually working on my thesis 🙈😭
I'm sure you guys know the superlatives system in yearbook, so as we're also heading to the end of 2019 (and also the 2010's), I figure it's the perfect time to do this tag. I've been saving on my bookmarks for a while; I originally saw it from Angelica @ Book Cover Girl in March 2018 😂
Without further ado, let's see the nominations and the books I've picked!
#1 Most Likely to be in the Movies: The Book that would Make the Best Movie
The Night Circus by Erin Morgenstern. It has a very atmospheric, magical setting with rivalries and romance thriving in the middle of it. The pacing was pretty slow so it might not be for everyone, but for those who love this book, it's such a magical experience! Thus, I think will be just pure magic if it's done correctly ✨
#2 Biggest Drama Queen/King: The Most (Overly) Dramatic Book or Character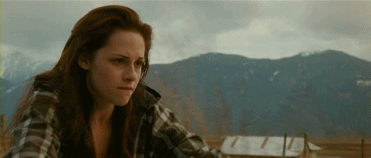 Bella Swan from Twilight Saga, especially in New Moon. I'm sure all of you have read the books or at least watch the movies, so no further explanation are needed.
#3 Best Dressed: The Book With the Best Cover
I'm stealing Angelica's answer here, but this UK cover of Strange the Dreamer by Laini Taylor is definitely THE BEST cover I've ever seen! It's the pride and joy of my bookshelves, tbh.
#4 Most Creative: The Book With the Most Unique Plot, Characters, & Structure
The Winternight Trilogy! I'm a sucker for historical fiction and folktales, and this book has both! It is set in medieval Russia, during the time where the country is on the brink of Christendom. The conflict is set as church vs the traditional creatures, so it has a lot of mixture with its folktales.
#5 Most Popular: The Book With the Mots Ratings On Goodreads
Based on my read shelf on goodreads, the title belongs to Harry Potter and the Sorcerer's Stone with 6,200,269 number of ratings and an average of 4.47 stars!
#6 Most Likely To Succeed: The Book That is Going to be Appreciated For Many Years to Come
Again, Angelica picks a perfect answer by choosing The Hate U Give by Angie Thomas. I haven't read this book yet, but I know it talks about a really important topic and since everyone really loved it, it seems like it handled really well.
#7 Class Clown: The Book That Made You Laugh Out Loud
The Hidden Oracle by Rick Riordan. I read it right after I read a super scary book for a halloween readathon and it's successfully cheered me up. It's been a while since I laugh that much while reading a book!
#8 Most Improved: The Book That Started Off Slow, but Really Picked Up
The Cruel Prince by Holly Black. The beginning really felt like high school with all the bullying and hatred but the second half really fulfill on the premise of court intrigue and cruelty of the faeries!
#9 Cutest Couple: Cutest Couple In A Book
Oh this question really confuses me as the couples I ship usually have high level of angst and pining, such as forbidden, star-crossed, enemies, and more 😂 Or just super supportive of each other dreams ambitions… yeah I rarely read fluffy contemporary 😂The only one I can think on top of my head is Will and Tia from Biggest Flirts by Jennifer Echols! They're not cute tbh, more like really fun to read! Their chemistry is just insane and they just seem super comfortable with each other.
#10 Biggest Heartbreak: The Book That Broke Your Heart
The Next Person You Meet in Heaven by Mitch Albom. Sure, I've cried while reading other books but never been this bad. It's just really sad from start to finish that I cried throughout the whole thing, like literally every page.
Thank you for reading! I tag all of you who wants to do it!