Oh hi there, welcome to my annual year in review!
I just read my 2018 review and hooo boy. I mentioned that 2018 wasn't a good year for me; I got sick a lot and got a lot of things to worry about. And while I feel like I'm healthier this year, I feel like my mental health deteriorates even more. So many reads disappointed me, I couldn't finish any tv shows or k-drama, and I worry about a lot more things- this time personal so it hits heavier for me. It was an academic success with some professional failures (I had success too!) but I feel like I'm in a worse place than I was last year 😭
By the time this post go up, I'll be having my end-year holiday with my family so whatever I'm writing here is written by Christmas Eve. Without further ado, let's get started!
Number of books read: 77/50
1 reread, 11 DNFs, and 47 eARCs
Statistics
Annnd as with the previous year, e-books still won! Again, this is purely for convenience. I also have higher number of physical format this year due to the presence of library during my internship (which I utilized really well, despite having a rough start) and reading some books from my TBR.
I'm honestly amazed how each year, it seems like I read eARC the most and yet still feel like missing out on a lot of recent releases 😃 Again, the number of borrowed is increased due to the presence of local library, and yay for reading some of my owned books!
So to be honest… my genre tracker is really all over the place 😭 I track adult as I usually read YA, but the sub genre is a mess. This is because some books can be categorized into multiple genre sometimes, so I need to make a better tracking system next year.
This is the year of 3 and 4 stars! Not a bad reading year, despite all the disappointments 😂 According to goodreads, my average rating this year was 3.1, which is the same with 2018!
This is my first year where I used a tracker to track the representation in my reads, so I can be more conscious of what I read and make an effort to read more diverse books. Out of 77 reads, 36 of them have diversity which are broken down in the chart above. It seems like most of the books I read have LGBTQ+ and PoC representation, but interestingly, I feel like disability rep has always been the most memorable for me. Will definitely try to read more diverse books in 2020!
Top Reads: 
Most Disappointing: King of Scars by Leigh Bardugo 👑
All links will direct you to my review ✍
Series finished:
Vicious by V.E Schwab
Winternight Trilogy by Katherine Arden
The Star-Touched Queen by Roshani Chokshi
Rise of the Empress by Julie C. Dao
Lara Jean trilogy by Jenny Han
Shades of Magic by V.E Scwhab
Tea Dragon Society by Katie O'neill
Cleopatra's Daughter by Stephanie Dray
Mara Dyer trilogy by Michelle Hodkin
Spellcaster by Claudia Gray
Heirs of Watson Island by Martina Boone
Series started:
The Folk of the Air by Holly Black
King of Scars by Leigh Bardugo
Nocturna by Maya Montayne (won't be continuing)
The Devouring Gray by Christine Lynn Herman
Tea Dragon Society by Katie O'neill
Small Spaces by Katherine Arden
The Devil's Apprentice by Kenneth B. Anderson
Serpent & Dove by Shelby Mahurin
The Dark Artifices by Cassandra Clare
The Black Hawks by David Wragg
I AM SO HAPPY WITH THE NUMBER OF SERIES I FINISHED!!! Especially because a lot of them are old series that I have the final books of, so really, no excuse. And I'm really happy because I did enjoy them all! My favorite is definitely Shades of Magic by V.E. Schwab and Spellcaster by Claudia Gray.
Unfortunately, I started an (almost) equal number of book series this year. Fortunately, Folk of the Air and TDA will be a binge read for me, while King of Scars only have 1 sequel left. Can't wait!
Shows finished: 
Elite Season 1 & 2
Victoria Season 2
Game of Thrones Season 8
Kingdom Season 1
The Umbrella Academy Season 1
Black Mirror Season 1
Stranger Things Season 3
Fresh Prince of Bel-Air Season 1
Mindhunter Season 1
Favorite show: Elite Season 1
Elite school!! Spanish-speaking show!! Rich teenagers running around!! What could go wrong??
Well, murder apparently. I found out about Elite early this year and got hooked on it immediately! The characters are all amazing, they all have depth and developed really well (Guzman, anyone?). The soundtrack and the crazy lives are portrayed in a fun way and the murder mystery is really intriguing!
Granted, the second season is not as good as the first one, but the first one is still the best show I see this year!
Favorite K-drama: Kingdom
This one is totally unexpected, as I HATE zombies. However, I love historical korean drama so I give this show a chance.
And it's really really good! Yes it's mainly about outrunning the zombies, but the political court intrigue also plays a central part as the king is the first one to cause the disease and everyone is try to cover it to keep their power. Meanwhile, the exiled crown prince have to survive the zombie attack to take over the throne and deposed the corrupted inner circle. As such, this show also portrayed a really good consideration for the social customs at the time. For example, we know that zombies are usually burned or decapitated, however, this method is not allowed at that time due to their religious beliefs. How do they overcome this issue then?
It's really interesting and I highly recommend watching this!
Favorite movies: White Chicks and The Heat
Look, 2019 have so many amazing titles on its list and yet, they all end in sad and depressing ending. Some make sense, others happen for shock value only. As someone who's having a terrible year and would like to be entertained, each time I watched my anticipated movies (Endgame and Star Wars, I'm looking at you) I actually ended up sadder than before I'm watching them 😭
Which is why I really love White Chicks and The Heat! These two really reminds me that I LOVE cop comedy. These types of movies are the movies of my childhood! They are funny and can be crass, but doesn't really require me to think or sadden me in anyway. They're just there to pick me up. It can be formulaic, but the humor is really fresh and I'd love to watch more of these next year!
Taylor Swift's Reputation Stadium Tour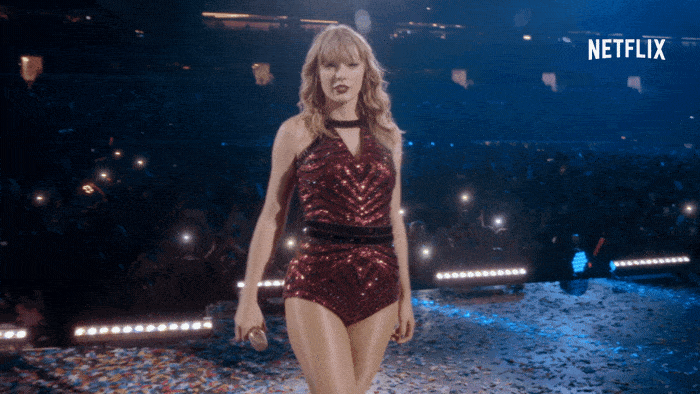 This one is not a movie per se, but I really love it! Taylor's tour has always been on my bucket list; she seems to always know how to interact with her fans and the energy level is just 🔥 Rep is no difference- the decor might be over the top but I love the energy, the interaction, and the songs!
Favorite non-western movies: none
Sadly I didn't watch any non-western movie this year 😭
Favorite podcast: Lore
If you love listening to ghost stories or campfire stories, this podcast is perfect for you! With perfect narration of myths and legend, famous and non-famous, and hair-raising soundtrack, this is a perfect podcast to listen in the late hour!
2019…. has been… a lot.
The third year of uni was rough, and that includes the 6th semester which happened the first part of this year. Not only the subject was really difficult, with a lot of memorization and detailed explanation (virology, bacteriology, and parasitology 🤯), we also have to find internship placement and prepare all the documents needed.
For me, as I did my internship abroad, this includes LoA, visa, and accommodation. Luckily, I have my cousin's place so I didn't have to find the trouble of looking for a place anymore. But it was still an anxiety inducing period, especially since my visa took a while to be approved.
During this period, I also volunteered at a legal aid institute which focused on drugs, HIV/AIDS, and women's rights issue. It was heavy as I have to juggle with my uni and internship presentation, but in the end I feel like I learned a lot and it help me focused on which public health aspect I want to pursue in the future!
So yeah, I could barely remember what happened before my summer break, which is when I have my internship. Even though before, there was a lot of things that happened. But maybe because it's not as memorable as the internship and what happened after.
The internship itself was a really fun and insightful experience. The people are great and I definitely learned a lot! It's not always easy, but I'd definitely go back to visit the people 😃 The commute was really far though, and I never commute here (we don't really have a great system) so that's an adjustment. And the food didn't really agree with me, I miss Indonesian food! 😭
After internship, there was the rush to finish our report and presentation. Afterwards, it's a very relaxing semester as we don't really have any "important" subjects to study for. But we all need to focus on our thesis preparation– which is where most of my energy go. I already find a placement, which, is fortunately nearby so I just need to finish the proposal and the colloquium.
As this is our last semester, it's been a bittersweet one. We've never been THAT close as a class, but we get along well. This term, it's still the same but also felt a sense of companionship. And so, we've been doing a lot of things together from gathering to pictures. It's really bittersweet, especially for me personally, on my last day of class, when I'm signing out of the class. I can't believe it's actually happening!
Reading: Finish The Lunar Chronicles series, continue to unhaul some books, and read more backlist books.
Shows and Movies: Finish Reply 1989, watch Wonder Woman and Black Widow
Life: THESIS, exercise more, take TOEFL/IELTS, find a side-income, volunteer on women's rights and health/reproductive issue, find a summer course OR job
Thank you for sticking with me this past year, it hasn't been easy and my content certainly hasn't been the most creative and original, as I've mostly post book reviews. But thank you so much for those of you who keep reading, commenting, and liking- it really means a lot! 💞
Tell me, how was 2019 for you? Any memorable moments? Any new travels? What are your best and worst read this year?