Welcome to another edition of Screen Rambles! In case you're new to this blog or not know what is this series about, Screen Rambles is where I talked about all the shows and movies I've watched in the previous month in details. In short, this is where I ramble about them.
I just realized that I never actually posted my November Screen Rambles- I don't even know why! So I just decided to merge November and December together. As I have a lot of movies, without further ado, let's get started!
November
THE KING
I always love historical fiction and this movie is about one of the pre-tudor era, which I'm rarely exposed to, so I decided to watch it. Plus, it has Timothee Chalamet so I figure I might as well see what's all the hype with him.
Turns out this movie is an adaptation of Shakespeare play, so not that much historical fiction. I still enjoyed it, but it also felt kinda pointless? Like I feel the plot is really thin. I love Falstaff and have to hand it to Timothee, for being able to portray pre-crowning and post-crowning Edward with such a difference. But the star of the show is definitely the Dauphin, played by Robert Pattinson! From the moment he appeared, he just steal the show!
BLUE BLOODS
Not much to be said on this front as it's more of one of those background show. I love the characters and the relationship they have, but I feel bad for Erin as she really comes to head with her family often this season. And the rest of the family often didn't (can't and won't) see her point of view, she kinda feels alienated by the family 😦 Love how accepting they are with Janko, though!
SEVEN
This one is an October leftover and I really enjoyed it! The premise of the story is two detectives have to stop serial killers that based his killings on the seven deadly sins, which is really interesting. I really enjoyed how they merged the quiet normal lives of the detectives with the shocking murder scene, especially since they can be pretty graphic (the sloth one will forever scarred me). The ending was amazing and really gave me chills!
December
STAR WARS: THE RISE OF SKYWALKERS
The last of the bunch from 2019 finales, this is also one of my most anticipated movie. But alas, like the others, this movie ended up being a disappointment.
I really enjoyed the beginning, the location jumps are sure too many and too fast, but also made it feels like a fun adventure to me. I love the banter between the trio, but I have to agree that they barely interact within the previous two movies (esp. Rey and Poe), it's hard to believe they're actually that close.
ROSE TICO DOES DESERVE BETTER. I'm so pissed, because while I didn't feel anything on her character, I love Kelly and she does deserve better! That, and the fact that her arc was only as Finn's love interest and as soon as she's done, she became a freaking e x t r a. Zorii and Jannah are also VERY underused and only served as the purpose as love interest, cementing that Finn and Poe are straight. Like, it's 2019. I thought we're so much better than putting women as love interest?
The rest of the reviews will be full of SPOILERS, which you can see by highlighting the part.
Rey is an amazing protagonist but watching this movie, I get why people can dislike her. It's like she's overtaking the Skywalkers legacy? From the saber, to the force power, the falcon, and more. I love it so far with her "Rey nobody" message, the message of "you don't need to be a somebody to possess a strong Force". But the reveal in this movie feels like spitting on the previous 8 movies, not to mention rising a lot of questions. For example, Leia, who received a Jedi training didn't train her own son bc she feels his darkness but willing to trained a Palpatine??? 
For a movie titled "The RISE of Skywalkers", this movie sure killed every single one of them left. Which brings us to Kylo Ren. I get that his actions are inexcuseable. Sure, he was manipulated but in the end, he did all those killings and torture and planet destroying. But Star Wars is always about hope and killing him doesn't feel like the right closure. Like this movie is telling me that Darth Vader (same atrocities) can be redeemed, died to save his children; his children + son in law died to save his grandson, and said grandson also ended up dying??? It doesn't feel like hope, it feels like the Skywalkers are cursed to destroyed the galaxy and the only way to bring back balance is for them to die. And Rey Skywalker?? He's not close with Luke, she's close with Leia who chose to be an Organa. And with Han, who's a Solo. And Ben, who's also a Solo. So why did she choose Skywalker? 
Basically, this movie was a mess and bring more questions rather than answers to the story. 
BLACKKKLANSMAN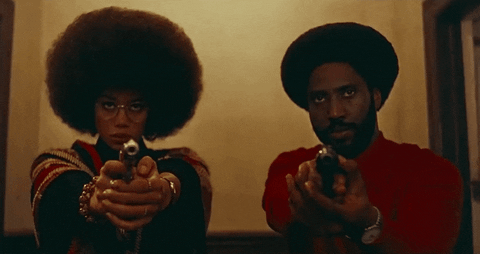 So yeah, I was in the mood for more Adam Driver after TROS and I've always been curious about this movie, so I decided to give this movie a try.
I definitely get they hype: the plot is interesting and the actors are all amazing! The comedy didn't really get to me, but the music, cinematography, as well as the message conveyed are extremely important. It's scary that anyone can be an extremely racist person, and how these types of behavior are still alive and well in this era.
THE MIRACLE
The Miracle is a short k-drama that I discovered by accident, about two twins who swap bodies with each others. Shi-ah is the beautiful twin with mean personality, while Shi-yeon is the "ugly" but kind-hearted twin. These two are polar opposites in terms of personality and life that they barely interact and connect with each other. However, as they swap bodies and life, they had to talk and taught each other, and eventually, they grew to understand each other!
I think this is a really underrated k-drama! The actress that portrayed Shi-ah and Shi-yeon are extremely talented, especially after they swapped bodies. I love the process of how each sister grew from envying (and on a sense, loathing) each other to genuinely understanding and loving each other. And while there were a lot of fat jokes, Shi-ah as Shi-yeon stood up for herself (her sister) and prove all the bullies that she can be beautiful and talented on her own! And finally, I love how the romance didn't overshadow the sisterly relationship.
There were 12 episodes, with each episodes around 20 minutes, so it's a super quick and easy to watch k-drama!
GHOSTBUSTERS (2016)
A re-watch, I still love this one! But I do think the beginning was meh as it has a lot of dialogue.
KLAUS
A Netflix original that I've been eyeing for a while! I was saving it for the christmas season but alas, it was a busy time so I watched it after christmas.
The beginning was a bit dark and actually a bit meh, especially when Jesper first arrived. But it got interesting and heartwarming really quick, with gorgeous animation and interaction between Klaus and Jesper. The ending is very bittersweet and made me sad, but it was a beautiful movie nonetheless!
CALL ME BY YOUR NAME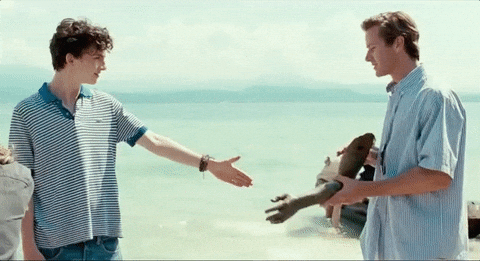 One more hyped up and acclaimed movie that I decided to give a try before 2019 ends! I absolutely love the cinematography; it's so beautiful and relaxing and made me wish I have a summer life in Italy.
I also love Timothee and Armie Hammer in this movie- I love their acting and I can totally feel the attraction between them! And while I do understand the focus of this movie on Elio's sexuality and understanding, his treatments to Marzia and some scenes made me really uncomfortable. Which is not the movie's fault, as I already knew what I'm getting into. I also wish there were more plot. But I still really enjoyed this movie, I think it was beautiful and poignant!
Did you watch anything interesting/memorable in the last months of 2019?