Welcome everyone, to my (almost) annual valentine's day-themed post!
I always try to do themed post around special time of the year as I just think it's really fun! In 2014, I did the The OTP Book Tag and wrote I See It, I Ship It: The Ultimate OTP List which surprisingly still generating a lot of views until now! I'm really happy haha even though the list may or may not still accurate 👀 I'm still very thankful though and probably will do a part 2 soon!
Jump to 2017 (yes my blogging was very sporadic), I did the The Book Courtship Tag and discussed whether Does Insta-Love Only Exist in YA or Is It Actually Exist in Real Life? In 2018, I listed my Favorite M/M Couple and Favorite Non Canon Ships, as well as talking about Romance: Is it really necessary to have it in EVERY YA book? In 2019, I did the Soul Ripping Romance Tag, discussed about Enemies to Lovers trope and the boundaries between healthy and problematic storylines. and went a bit grinch-y with Romance Fails in Fiction Tag and Anti Valentine's Day Book Tag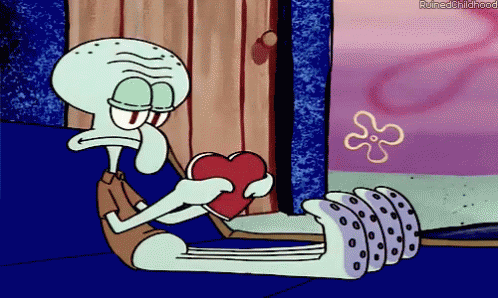 This year, I decided to bring the romance back by discussing my perfect combination of romantic tropes + plot!
An exhaustive discussion on whether tropes are good or bad have been done. For me, there are tropes that I absolutely avoid, but in general, it depends on how the tropes itself are executed! I noticed I have several preference that guarantee the said trope will work for me. These preferences are the ones I will share with you all in today's post!
01. Enemies to Lovers
Y'all know this trope will be the first on my list. From ye olden times of Romeo & Juliet, through the era of paranormal YA and until now, this trope always endure and always managed to worm its way into the mainstream.

In fantasy, I love it when they not only become partners due to physical attraction or "undeniable" chemistry. Instead, they fell for each other after understanding deeper about each other's motives and choices. This is because in fantasy, the stakes are usually higher: from overthrowing a government, assassinating a certain someone, saving/reawakening ancient power, witch hunting, etc. It's just doesn't make sense that you'll throw away your whole goals just because you can't stop thinking about someone's lips.
A good example of this trope is Serpent & Dove by Shelby Manhurin, which is about a witch and a witch hunter. A fantastic example of this trope is the Legend trilogy by Marie Lu, which is about a wealthy prodigy of an elite dystopian society and the country's most wanted criminal.
A bad example is actually The Wrath and The Dawn by Renee Ahdieh, in which the romance actually doesn't make sense but God I do love that book. 
Meanwhile in contemporary, I love this trope when we explore competitive enemies! You know, like maybe in school setting, it will be the two top students that always compete until they realize they actually falling for each other. This is because people who are competitive tend to have more similarities with each other, i.e. highly motivated, good work ethics, etc. And also, there's a whole ~there's more than meets the eye about them~ trope, because let's be honest, it's hard to see the more human, nicer side of your competition! An example of this trope is David and Harper from Rebel Belle by Rachel Hawkins.
02. Friends to Lovers
While "that cute childhood friends that you haven't seen in 1000 years suddenly become hot" is a good one, I love love LOVE "wow i just notice i love him" trope. Two people growing up together, that they know each other really well but never consider being more until one day, it just hits one of them that they're in love. Usually this kind of trope comes with "the third party", as in the second love interest that become the mc partner and made the first love interest (aka the friend) realize that they're in love. Even if they did not become the mc significant others, they still give the push for them to admit their feelings.
I prefer when the story it's just the two of them, though.
Love, Rosie is an obvious example for this one. There's nothing that can top this book/movie for me in terms of this trope!
From manga/anime side, you can always rely on good old Ran and Shinichi from Detective Conan!
03. Soulmate that Keeps Finding Each Other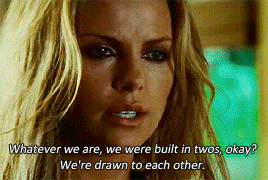 The idea of soulmate is really romantic for me, especially when it comes to multiple lives and our couple keep finding each other. BUT!! One person remember and the other doesn't?? And the one that remembers try really hard to win the other one again?? The angst, the potential!
This trope is rarely done in the media so the only thing I can think of is the Star-Touched Queen by Roshani Chokshi. Oh, and Hancock! Doesn't really fit the trope, but really fit the ~feels~ and interpretation!
There are several k-dramas and c-dramas with this trope, but I haven't watch any of them.
04. Second Chance Romance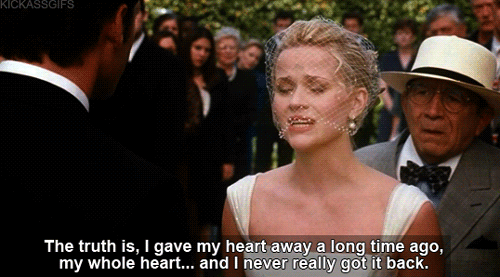 The realization that I love this trope came when I watched Sweet Home Alabama last month even though I can't see they will last forever tbh. This second chance romance could happen because of a misunderstanding, or because they just never meant to be at that time. Idk, the thought of giving someone another chance just gives me a sense of relief and comfort. I found it really cute, can't believe I never realize it!
But anyways, good example is Second Chance Summer (wait, I can't believe I never review this book! I'm pretty sure I wrote a review???) and Love, Rosie. Oh and of course, Our Times! My favorite romantic Asian movie of all time, how could I forget this???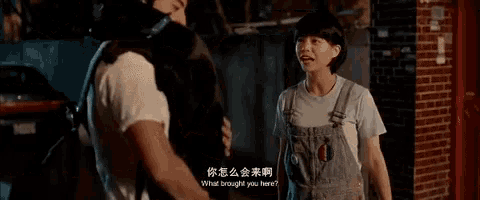 05. Fauxmance
Last but not least, a trope that I can't believe I almost forget! Usually this trope happened to avoid a misunderstanding or to avoid a situation. The participants can be willing or reluctant, but in the end they always fall for each other for real!
Of course, Lara Jean and Peter K is just the best and most famous example, but there's also Serpent & Dove by Shelby Manhurin. As for the movie, my favorite is The Proposal!
However, my first exposure to this trope wasn't through western media, but K-dramas! Honestly, they've been working with this trope since so long! Some of the examples are actually already considered a classic, like Full House, Princess Hours (Goong), and King 2 Hearts!
Do you agree with my list? Any recommendations? What are your favorite romantic tropes?