The Silence of Bones
by June Hur
eARC,  336 pages
Expected publication: April 21st 2020 by Feiwel & Friends
✰✰✰✰
I have a mouth, but I mustn't speak;
Ears, but I mustn't hear;
Eyes, but I mustn't see.
1800, Joseon (Korea). Homesick and orphaned sixteen-year-old Seol is living out the ancient curse: "May you live in interesting times." Indentured to the police bureau, she's been tasked with assisting a well-respected young inspector with the investigation into the politically charged murder of a noblewoman.
As they delve deeper into the dead woman's secrets, Seol forms an unlikely bond of friendship with the inspector. But her loyalty is tested when he becomes the prime suspect, and Seol may be the only one capable of discovering what truly happened on the night of the murder.
But in a land where silence and obedience are valued above all else, curiosity can be deadly.
June Hur's elegant and haunting debut The Silence of Bones is a bloody tale perfect for fans of Kerri Maniscalco and Renée Ahdieh.
I received an eARC through Edelweiss Plus in exchange for an honest review.
Trigger warning (by June Hur): violence | murder | gore | character death | misogyny | mention and description of animal abuse | mention and description of suicide
When I first heard about The Silence of Bones, I knew I had to read it. As a long time fans of sageuk (historical k-drama) and readers of historical fiction, this book feels like a dream come true! I know not all korean-related stories are comparable with korean drama, but this book set in one of my all time favorite, yet severely underrated historical era, the Joseon era. So please excuse my excitement for this book!
So first, the setting! I think it helps that I love watching sageuk (as well as getting familiar with the era by reading the historical figure presented in the dramas) because it makes imagining the setting even easier. I understand the terms, clothing and building descriptions, as well as the social hierarchy that exists at that time. The writing is very immersive on its own, but I feel like I can place myself within the story better by being able to picture some scenes in my head. I love how it was based on actual events and some characters are actually real historical figure. Since it's an #ownvoices book, I hope it is an accurate representation of the era and culture, but from what I've seen, it hits right on the mark!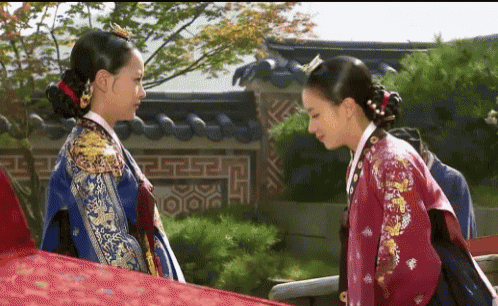 But the familiarity with sageuk also threw me off the loop while reading as in k-drama, there's always some light humor and romance sprinkled here and there to lighten the situation. Yet this book deal with several heavy topics (murder, mass prosecution, exile) and the mood was pretty sombre the whole time. I'm glad we don't have a romance or humor here because it will undermine the plot and disrupt the atmosphere of the story. Still, I also wish we had some light moments to alleviate the darkness of the topic.
There are two mysteries presented in this book: the string of brutal murder and Seol's brother. I enjoyed the mystery, I love how Seol's actively participate in discovering information instead of stumbling on them and how the information are released over time. Especially in regards to Seol's brother and family as a whole, about secrets and loyalty. However, I also found that it has too much going on; within each mystery, there were too many players and connections that had to be made. As the story moved really fast from one point to another, it can be pretty confusing and hard to keep track on the thread of connection between each players. The ending was painful, but also gave a proper closure for all characters. I was crying, but do know it was the fitting ending for the story.
We didn't get to know the characters as much, except for Seol. The story is told from her pov so we also see some people from her past and the oh-so-many people she met during the course of her investigation. From the beginning, we got a distinct impression that Seol is an unreliable narrator: by calling her family by their title (sister, mother, brother), it's either she's hiding something or someone is covering something from her.
But her mysteriousness aside, I love Seol as a main character! In a world that values silence and obedience (for both men and women, but there are more restriction for women), Seol is inquisitive and wants more. She actively play a role in this story, determined to find the truth about his brother while accidentally get roped into the politics. Her curiosity did get her in trouble, but that was not due to recklessness on her part. And she's extremely loyal, not only to inspector Han, but also to the people she met along the way that showed her kindness and her family, but due to her inquisitive nature, she never follow someone blindly along.
While it can get dark at times, The Silence of Bones is a hauntingly beautiful read. There was a who-dunnit mystery, but it is also a tale of family and loyalty. Set during a tumultuous period in history, this book manages to blend the historical aspect and the fantasy quite well. As a main character, Seol is not perfect but she has an admirable spirit and inquisitive traits. Overall, I really enjoyed this and would definitely check the author's future books.