Welcome to another edition of Screen Rambles! In case you're new to this blog or not know what is this series about, Screen Rambles is where I talked about all the shows and movies I've watched in the previous month in details. In short, this is where I ramble about them.
I watched quite a lot of stuff in February but upon reading the list, I realized that they felt pretty meh or left no impression at all. Some of them had been on my list for quite a while, so I'm still pretty glad I watched them, but it still felt pretty disappointing
Empress Ki
Okay so maybe the general feeling of "meh" can be attributed to this k-drama- which I was obsessed with in February. This k-drama is one of the longest on my to-watch list. Mainly because of the costume, which I admit is one of the best I've seen. And also because of Ji Chang-Wook. I tried an episode in the past and I didn't enjoy it at all, but when I decided to give it another try last month, I was h o o k e d!
This k-drama tells the story of Ki Seung-Nyang, one of Goryeo tribute women and her rise as the empress of Yuan dynasty. Set in the era where Korea's Goryeo was ruled by China's Yuan, it features extremely complicated political intrigue (seriously, it's one of the best with how was situation and alliances are changing), ambitious women, and show of loyalty and friendship. It also features a lot of angst, as in this fictionalized version, Seung-Nyang has to choose between Wang Yoo, the king of Goryeo with nothing on his name but is actually her true love, or has her revenge and marry the source of her misery, Ta Hwan, the king of Yuan.
I'm a sucker for political intrigue and it's definitely something that got me really hooked to the drama. I admit I got a bit tired as it is a long k-drama (53 episodes, 1 hour each instead of the usual 16 episodes) so I guess I got burned out. But I have to admit that the power struggle felt very real and did not get overshadowed by the romance. And speaking of the romance, while I root for Wang Yoo, I can't help but feeling pity for Ta Hwan too. Not the use of the word pity instead of sympathize, because at the same time I do feel repulsed by him.
And this feeling got me realized how good this k-drama is at developing its characters! All of them are complex and human, even the supporting characters such as the maids and eunuch. All of them got their time to shine, and it adds so much depth to the plot points and story as a whole. And honestly, if this k-drama can be summed up in 1 word, it would be tragic because in the end, while they all achieved what they want, I don't think none of them are actually happy…. 🥺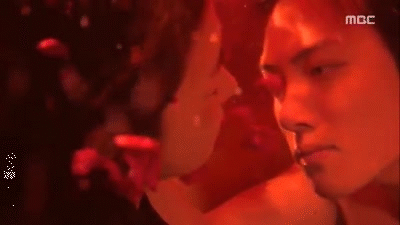 Empress Ki is not the best k-drama out there, but it was pretty good and one I'm really glad I watched! Personally, I found the first arc (goryeo and dacheong island- which I think they should've stayed on so they could be happy 🥺) was the best, with episode 25 and 53 as the most tear-jerking in the whole k-drama!
This k-drama is available on netflix.
Iris The Movie
Another old k-drama on my watch list! I've heard nothing but amazing things about this k-drama and with cast like Lee Byung-Hyun and Kim Tae-Hee, I'm quite sure it could be a great one.
I found a movie version while I was browsing through the tv channel and after googling that it is indeed the same k-drama only in the movie format, I decided to watch it. Imagine my disappointment when I watched it, because it felt like a choppy cutting of the k-drama to create a 1-2 hour movie version 😦 It was so bad and confusing, I couldn't last more than 15 minutes.
Jodhaa Akbar
I promise you this is the last "old list" I have 😂 Ever since I first watched the trailer in 2008, I really want to watch this movie but it's definitely harder to find bollywood movie compared to korean, chinese, or western movie. Fortunately, Netflix has it and I wasted no time in watching it.
And boy I'm really happy I did because it's worth the wait and as amazing as I hoped it would be!! This movie tells the story of the romance between the Mughal Emperor Jalaluddin Muhammad Akbar and the Rajput Princess Jodhaa Bai. It was a big deal because at that time, Mughal empire was an Islamic empire with the Rajputs were Hindu.
It definitely had a lot of tension, politically and romantically. A lot of people in the empire would not accept a Hindu queen and it was hard for Jodhaa to adjust to the Mughal way of life. Added to the problem was the fact that Akbar was besotted from the beginning while Jodhaa was hesitant. It was really sweet to see how Akbar was hurt, but understanding and tried to melt Jodhaa with many different ways (which gave us a Hritik Roshan back muscle porn at one point of his attempt to get to Jodhaa), and how they look at each other.
Look, I could go on and on about this movie but it's definitely the winner of the month. It was just so sweet and good, but the romance did not come easy. It has a good amount of angst and realistic opposition, and despite the length, it definitely didn't feel like it was that long. If you're interested, this movie is available on Netflix so go give it a try!
The Butler
The Butler is based on the real-life story of Eugene Allen, a black butler who served in the white house of decades and thus, has served many presidents. While I think it was a great movie and has such a star-studded cast, I admit it wasn't really emotionally relateable for me- except for the JFK assassination and ending.
Agora
I was interested in this movie because it was set in the ancient times and featured one of the most amazing women mathematician, Hypatia. Much like her real life, in this movie she was surrounded by religious strife between the Christians and the Roman polytheism. And much like the real life, she became a central figure in the strife and lost her life because of it.
While I was amazed with Hypatia as a figure (and surprised with the appearance of Oscar Isaac as one of the main cast), one thing that I strongly felt while watching was my anger at the actions of the christians, mainly Cyril of Alexandria. I don't know how much of his actions were exaggerated for the movie, but from what I read of his biography he was pretty extreme in his belief and how he wield his power.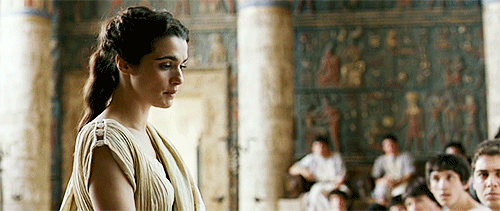 I think it was a great biopic and showed the changing times (and its consequences) really well. It just makes me really sad how it caused her to lose her life and she never got to realize how right she was…