The Friend Scheme
by Cale Dietrich
e-ARC, 232 pages
Expected publication: May 26th 2020 by Feiwel & Friends
✰✰✰.5
Part thriller, part romance, The Friend Scheme is another twisty #ownvoices YA novel from Cale Dietrich, author of The Love Interest.
High schooler Matt's father is rich, powerful, and seemingly untouchable—a criminal with high hopes that his son will follow in his footsteps. Matt's older brother Luke seems poised to do just that, with a bevy of hot girls in tow. But Matt has other ambitions—and attractions.
And attraction sometimes doesn't allow for good judgement. Matt wouldn't have guessed that when he makes a new friend, one who is also carrying a secret. The boys' connection turns romantic, a first for both. Now Matt must decide if he can ever do the impossible and come clean about who he really is, and who he is meant to love.
I received an eARC of this book from Edelweiss plus in exchange for an honest review.
Trigger warning: violence, death of a family, blood, injury
What I Liked
Lots of pop culture name drop: games, movies, and books, you name it! While too much references can be seen as trying too hard and actually cause me to lose interest, in this book they work really well and actually got me really excited everytime I understand the reference!
Family aspect of this book. The romance overshadows the other aspect by a lot, but since mob is pretty much a family business, it was quite a prominent theme in this book. Especially since Matt always struggled with fitting in with his family expectations on how he should be, instead of being who he is.
But other than that, his family are actually pretty decent. Despite how well Luke is fitting with the darker aspect of the business, he's actually a fantastic brother for Matt. He talked and tease him, interested in his life, trying to get to know him, and so on. His father also tried his best to be there for Matt, to protect his sons from the dangers of the business. Are they a good person? Maybe not (will be discussed later) but they're certainly trying to be part of Matt's life and be his family.
The mob stuff definitely complicate things, but this book is actually 90% contemporary. I am still unsure on whether it's a good or bad thing, as I do expected more mystery and action but I also did enjoyed the conversations and moments between Matt and Jason.
The twist! We're so ready to accept things as they are but turns out a certain someone is not who they claimed to be 👀
What I Feel Meh About
The beginning of Matt and Jason's story kinda frustrating for me. Matt was instantly besotted with Jason, and is very gullible to trust Jason that quickly. It was just too unrealistic considering Matt's background- you must've think someone would brief him about the whole "stranger danger" thing. 
This instant attraction also what makes me feel I can't judge Jason's character fairly as I feel like my opinion is biased from Matt's point of view.
I would love to have more of the mob aspect and the mystery. I barely know anything about the Luciano- what are they doing? Are they good or bad? Do they hurt people? We got a brief explanation of when they're explaining the cause of their feud but how much can I take at face value something that explained by a mob? I wish we got to learn more about the business and what they actually do.
The ending was really unsatisfying. You know this book is more romance when it cared more on romance ending and don't really care with the fact that people might get slaughtered as long as the character got his happy ending. I got… kind of mad tbh.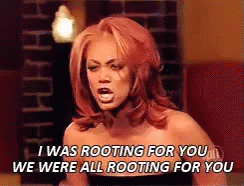 SPOILERS FOR ENDING

(highlight the following to see).

The ending was really rushed, stilted, and convenient. So Matt's dad let him out of the business just like that? Matt and Jason is fine with the mob having an all out war, possibly killing innocents as long they're not part of it? Like, that's it? They got their happily ever after while his city probably descended into chaos?? It just really surprised me that the authors chose this way out for the characters instead of the "good and noble way" protagonist usually take, but it made me question why I was rooting so hard for them if they only care about themselves?

 
OVERALL
I feel like The Friend Scheme has all the potential and it actually started really well. The story start immediately with some mob actions and mystery surrounding Jason's identity. But as the romance grew, it overshadowed all other themes in the book. While I enjoyed the moments between Matt and Jason, I was also want to have more action, mystery, and information about the family business. I could tolerate the romance-centered theme, but the ending really ruins it for me. I feel like it could be handled better or give more time to develop instead of ending things abruptly. Overall, I really enjoyed it but also feels there are a lot of underdeveloped potentials in this book.