When Dimple Met Rishi
by Sandhya Menon
ebook, Riveted, 594 pages
Published May 30th, 2017
✰✰✰✰.5
Dimple Shah has it all figured out. With graduation behind her, she's more than ready for a break from her family, from Mamma's inexplicable obsession with her finding the "Ideal Indian Husband." Ugh. Dimple knows they must respect her principles on some level, though. If they truly believed she needed a husband right now, they wouldn't have paid for her to attend a summer program for aspiring web developers…right?
Rishi Patel is a hopeless romantic. So when his parents tell him that his future wife will be attending the same summer program as him—wherein he'll have to woo her—he's totally on board. Because as silly as it sounds to most people in his life, Rishi wants to be arranged, believes in the power of tradition, stability, and being a part of something much bigger than himself.
The Shahs and Patels didn't mean to start turning the wheels on this "suggested arrangement" so early in their children's lives, but when they noticed them both gravitate toward the same summer program, they figured, Why not?
Dimple and Rishi may think they have each other figured out. But when opposites clash, love works hard to prove itself in the most unexpected ways.
I promised myself I won't get personal with my review anymore, but this might be my most personal review yet so here we go.
It will most probably be very rambly too and I may not be able to find the correct words to express my opinions, so apologies in advance! 😬
So first off, this is such a fun read! Dimple is such a fun narrator, she's very determined but also spirited. She's passionate about coding and it really shows, and as the result, I also got really invested in the con and rooting for her to win. Despite her "prickly" attitude, she's also actually very open- as shown by how fast she warmed up to Celia, Rishi, and Ashish. I also really enjoyed reading her family dynamics, it's very familiar and comforting in a sense haha 😅 Same goes with Rishi, he's more reserved but I enjoyed reading from his perspective, on how he really appreciates his roots and the reasons he wants to follow the tradition. It's really interesting but also heartwarming. They're not really different actually, but on the opposite sites due to their opposite views on marriage (and tbh, Rishi's creepy first meeting line). As they gradually get to know and open up for each other though, you just can't help rooting for them!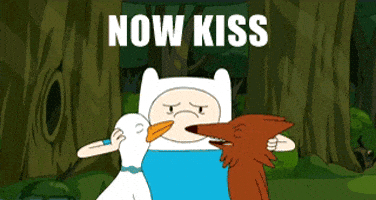 I expected to enjoy this book, especially within the first pages of reading Dimple and her mom's interaction 🤣 What I didn't expect is to connect with the characters (Dimple) so deeply. I've read some comments where people said Dimple is unlikeable for being rude, but I disagree because I felt her frustration too. I know my parents love me, but it's frustrating to see that no matter how good, how successful you get, it seems like it will mean nothing to your family and friends because you're not married. I can't tell you how many times this became a fighting points for us and how it made me feel afterwards.
Another thing that makes me feel like reading about myself is because how different Dimple and Rishi's views on marriage, and in part because of the sexism rooted within the culture. Both of them love their roots and their culture- they embrace it even- but when it comes to arranged marriage, they have a very different view. I think it's because Dimple's worth felt like its tied to her being married while she wants more for herself and it became a contention for her family, while Rishi has no such conflict. It honestly felt like reading myself, same conflict and same feelings.
Throughout the book, there are other discussions on important topics weaved within the story. We got to discuss sexism in our society, how why for women it seems like we have to choose between career OR having a family while men can have both. This is a discussion me and friends have a lot too. We got discussion on privilege and money through the setting of private university and ways students flaunt their wealth there. And finally, we got to see how the feeling of not "being enough" for both sides– American enough, Indian enough- of being "othered", can affected someone's identity.
So yeah, this book has a lot of topic that hits too close to home for me.
Other things I love including Ashish, I love reading about him, his contrast with Rishi and how they talked. I hope we'll see more of him! I also love Celia, I love her backstory and I wish she and Ashish with last! And finally, I'm really happy for the brief mention and praises for Hrithik Roshan and Krrish, the nostalgia is real! 🥰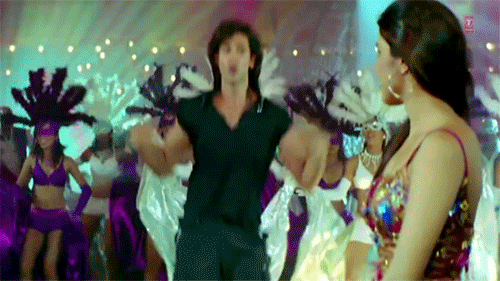 I have a minor complaints on the ending though, I find it really rushed. The fight happened with 50 pages left and there's a huge time jump, pep talk, and resolution and honestly, it felt really rushed. I feel like some pages in the middle of the story can be trimmed to fleshed out the ending more.