Seasons of the Storm
by Elle Cosimano
eARC, 382 pages
Expected publication: June 23rd 2020 by HarperTeen
✰✰✰
For fans of Maggie Stiefvater and Laini Taylor, a perfect storm lies ahead in this riveting fantasy duology opener from award-winning author Elle Cosimano.
One cold, crisp night, Jack Sommers was faced with a choice—live forever according to the ancient, magical rules of Gaia, or die.
Jack chose to live, and in exchange, he became a Winter—an immortal physical embodiment of the season on Earth. Every year, he must hunt the Season who comes before him. Summer kills Spring. Autumn kills Summer. Winter kills Autumn. And Spring kills Winter.
Jack and Fleur, a Winter and a Spring, fall for each other against all odds. To be together, they'll have to escape the cycle that's been forcing them apart. But their creator won't let them go without a fight.
I received an eARC of this book through Edelweiss Plus in exchange for an honest review.
Trigger warning: mentions of suicide and self harm
I love Jack Frost and Rise of the Guardians as a whole so it's no wonder that Seasons of the Storm is one of my most anticipated releases this year.
This book is told from 2 point of view, Jack's and Fleur's, and romance is a prominent element in this book. Going in, I know it will be since the romance between Fleur and Jack is the catalyst for their escape plan. But I didn't expect it to be this strong, where everyone is paired off and "to be with Fleur and to keep her safe" became a whole motivation for Jack. Other than being borderline possessive (I get it though, they only got a few days together each year before he's being killed), his protectiveness also often underestimate Fleur's own power as a Season. As if because Fleur reluctant to kill Jack, she's not as capable to defend herself while it's actually the contrary.
Fleur's POV is more balanced as despite her romance with Jack, she's also friends with Julio, Poppy, and eventually Amber. I love her relationship with Julio, give me more platonic male and female friendship!!! And it's just more obvious throughout the journey how she grew to care for Amber (through Julio) as well as the handlers from their interactions while we never see this development with Jack as the story goes since he keeps mostly to himself or with Fleur. She also talked about her life before being a Seasons in a positive tone; while she does have her regrets, in general she seemed to have a positive relationship with her past that comes off as more reflective, as something to remember looking forward.
Both Jack and Fleur's POV have equal division, however since Jack's is heavily focused on Fleur, that leaves Fleur's POV to make us care about the other characters. I think that's why it took me a while to warm up to the other characters, but the author managed to convey Fleur empathetic nature as a spring really well that once we connected with the characters, we FELT for them.
This is a very random section because I never talked about how I imagine characters since I don't do well with physical characteristics. This time though, I got a very clear image because I can't help imagining Fleur as Persephone from Lore Olympus. So based on their personality, this is how I imagined them in my head while I was reading:
Jack: Jack Frost from Rise of the Guardians (duh)
Fleur: Persephone from Lore Olympus (I can't stop thinking about this!)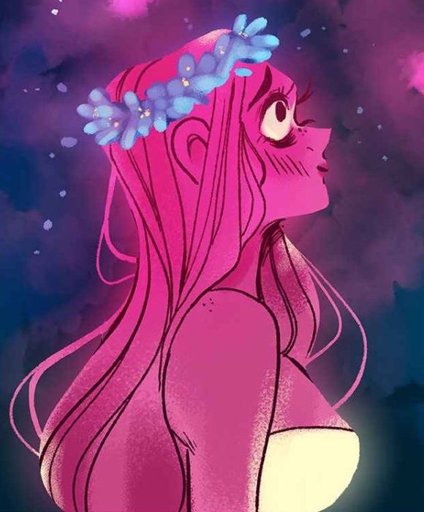 Julio: Will Solace from Percy Jackson universe
Amber: Zendaya with red hair
Marie: Disgust from Inside Out, but blue (idk why)
Woody: I couldn't find the similar character, but I imagine him with long brown hair and John Lennon glasses.
Chill: Hermes from Lore Olympus
Poppy: Philautia from Lore Olympus (i know i know)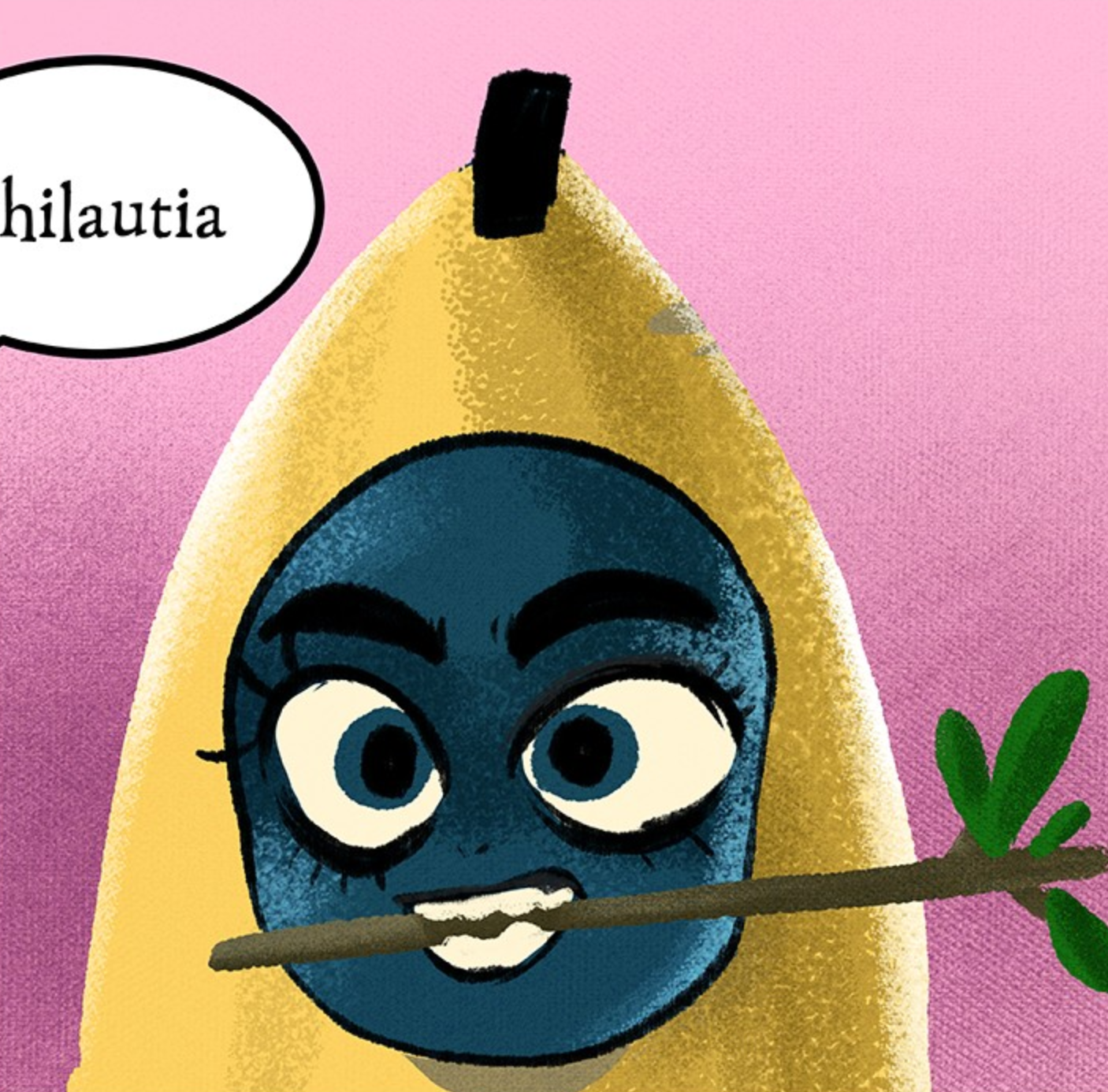 Or you know, maybe this section is just because I'm too obsessed with Lore Olympus
This book has a very unique premise, but the execution felt very uneven. As I mentioned earlier, this book has a huge focus on romance but we're dropped in the middle of it instead of in the beginning or ending. Personally, this is my least favorite method of introduction as it's just hard for me to build the emotional investment. This focus in romance make the pacing seems uneven at times: sometimes the plot is moving but other times it seems to stay and we're left with romantic moments between Jack and Fleur. And this uneven pacing makes the reveal always felt rushed for me: the clues didn't seem to be laid out properly, we got introduced to it and didn't have time to even realize that it might be important before our character goes eureka! It's as if they are fed for us.
I have to say that I'm really satisfied with the world building! I love the Obsevatory, how it feels like a conservatory turned into a magical boarding school. And I think it's not far from that description, with segregated dorms made specifically for the season, canteen, library, faculty lounge etc. I wish we got to see more of it tbh. I also love the mythology and magic system build for the Seasons, it's based on greek mythology but mixed with the author's invention of magic and the rules are explained very clearly.
Seasons of the Storm doesn't really live up to my expectations due to the chosen POV and motivation of the characters which makes the plot unravel in uneven quality. I think it would be better if we also have POV from Amber, Julio, or even one of the handlers to balance it out. But if I put myself outside of Jack's pov, I realized that this is a solid book with loveable cast of characters that are easy to empathize with, friendship development on a roadtrip (more like running away), and cool magic/world building. I thought this book was a standalone as the story was wrapped really well, but apparently this is a duology. I'm curious on what will be discussed in the sequel.
Don't forget to support BLM! Also important PSA: if you're doing the "stream to donate" video on youtube, make sure you watch 3-5 videos in between instead of looping them because apparently those videos will be marked as spam and will be taken down! The length of the buffer videos don't matter, but don't forget to watch them!