Welcome to another edition of Screen Rambles! In case you're new to this blog or not know what is this series about, Screen Rambles is where I talked about all the shows and movies I've watched in the previous month in details. In short, this is where I ramble about them
Black Lives Matter // Papuan Lives Matter – this one concerns BLM but specifically for in Indonesia and concerns the rights of Papuan people, where they are mostly still indigenous, don't have enough facilities and lesser rights. You can click on the link to learn more about the issue (it has both English and Indonesian texts).
Crash Landing on You
CLOY is one of THE MOST HYPED k-drama last year, I swear everyone was talking and watching it! I hate watching on-going dramas so I wait until it's finished and now seems like a perfect time to watch it!
The premise is about this rich woman, Se-ri, who went paragliding, got swept up in a storm, and ended up being stranded in North Korea. There, she met NK soldier Jeong-Hyuk and his soldiers where they initially have a distrustful relationship that blossomed into friendship and more 🥰 This k-drama works for me because I love enemies to friends/lovers trope and the banter just work for me! I love how protective Jeong-Hyuk is without being possessive and how independent Se-ri is.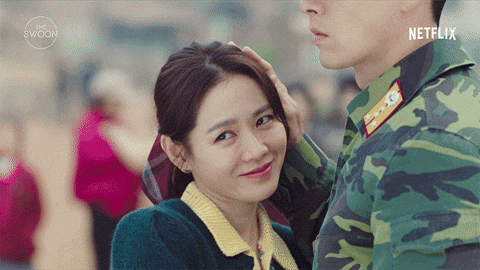 Oh, I can also feel the second lead syndrome creeping on me 😭
I haven't finished it yet as I'm in the middle where after so many failed return attempts the storyline became a bit boring, but I have to admit I do think about CLOY a lot. I really, really need to stop starting and not finishing k-drama I'm watching and JUST WATCH IT!  😅
Dallas Buyers Club
I've heard a lot of praise for this movie as well as the controversy surrounding Jared Leto's casting and coupled with my interest in HIV I decided to watch this movie. Dallas Buyers Club tells the story of Ron Woodroof (Matthew McConaughey), an AIDS patient diagnosed in the mid 1980s when HIV/AIDS treatments were under-researched, not understood and highly stigmatized. As there were barely treatment available (most are experimental anyway), he smuggled unapproved pharmaceutical drugs into Texas for treating his and other AIDS patients' symptoms by establishing the "Dallas Buyers Club", going head to head with the FDA in the process.
I have to admit the acting was really superb; I've never watch any Matthew McConaughey's movies before so I can't say much about him, but as a long time fan of 30STM… I'm blown away by Jared's transformation. I can't see him anymore!! He truly shines in this movie, everytime Rayon was on screen you can't help but to get sucked in to him. But other than that, I found the story is touching, not only because of the growing friendship between Ron and Rayon, but also how it highlights the struggle, the feeling of being abandoned and sacrificed. This is still experienced by many HIV/AIDS patients as despite approved being available now, not everyone can afford/have access to them.
Peaky blinders s1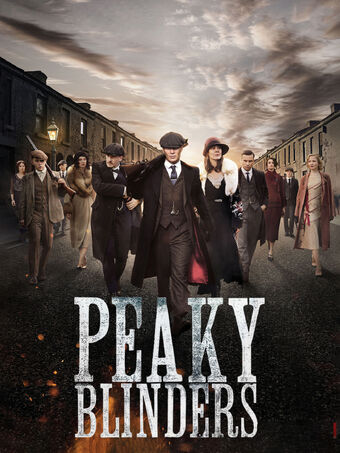 I can't tell you how many times I almost click on this series and didn't. I know I would enjoy this because a) Cillian Murphy; b) Historical fiction; c) strong family elements. But somehow, I always managed to watch other things.
Anyways, this streak now ends this quarantine and I'm officially a fan! Peaky Blinders follows the exploits of the Shelby crime family in the direct aftermath of the First World War. The fictional family is loosely based on a real 19th century urban youth gang of the same name. There are the Shelby siblings: Thomas (middle but the leader of the gang), Arthur, John, and Ada (there are 2 younger ones but not that important yet in this first season), and their aunt Polly.
I love the acting, there's no doubt about that. I love the time setting, I've never seen the era explored in that so that's interesting for me. The family aspect is also very well done, that despite everything I love how closed kit they are (and protective they are of Ada haha). And it goes without saying that I love the characters, especially Aunt Polly and Thomas Shelby. I can see why people keep fancasting Cillian as Kaz!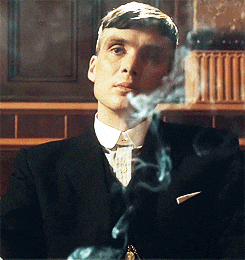 (I'm also very grateful to whoever in charge of filmography and decided on so many close ups on Cillian's beautiful eyes and lashes 😭😍)
This Is Where I Leave You
I thought my Adam Driver phase is done but here we are. Honestly though, this the highest movie of his on my list as I don't think I've watched him in any comedic roles. This Is Where I Leave You follows the four Altman siblings as they returned home and spend the week together following their father's death. Their mother wrote a tell-all book about their childhood that caused the family relationship became strained so they have to repair their relationship with their mother, spending time with each other, and of course, dealing with some ghost from their past.
This one is a pleasant surprise as it turns up to be a new favorite! I love the humor and the banter between the characters. I love the dynamic between their siblings, how they learn to be under one roof again after so many changes and improve their relation, especially between Wendy and Judd and Phillip and Judd. I also love the twist 😂 And the ending of course, I find it very realistic and not perfect happily ever after, which is severely lacking in rom-com
Knives Out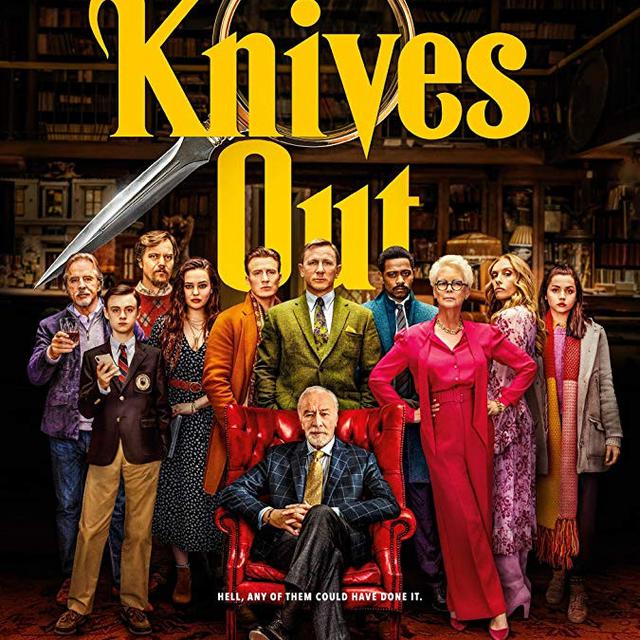 I know, I know. I'm so behind. I bet you guys already know what is this about, so I'll just get straight to how I feel about the movie.
I love it! I think it's very witty and smart; sure, some twists are predicted, but how they are revealed always surprised me. I also love the quirkiness this movie has, it doesn't take itself too seriously and takes the fun times to the audience! I'm also surprised at the depth we got to know some of the characters, for it is impressive considering the number of characters/suspect we have here.
Ready or Not
I always mixed up Ready or Not and Knives Out as I think they came out at the same time?? But anyway. I love the concept, the whole "selling my soul for riches" thing would never get old! I also love the execution, how it started out very light and fun with the wedding and the game and quickly escalated. I didn't expect the explicit gore though, I had to stop a few times 😨 And finally, I absolutely love the creepy dark comedy vibe this movie has!
Central Intelligence
Yes, I love comedy. I love a good time!
Central Intelligence tells the story of two old high school friends, Calvin and Bob, who go on the run after Bob of them joins the CIA in order to save the world from a terrorist who intends to sell satellite codes. I think the chemistry between the cast is perfect and I love the banter between them. I also love the dynamic between Calvin and Maggie (kinda reminds me of White Chicks tbh) and Calvin and Bob. However for the latter, it's more like a pup and owner? Bob is just too precious and pure 🥺
What I didn't like about this movie is how mean the high school people are at Bob. I can't believe someone would do something that mean, is that really how high school in the US are?? 😲😡
Captain America: Civil War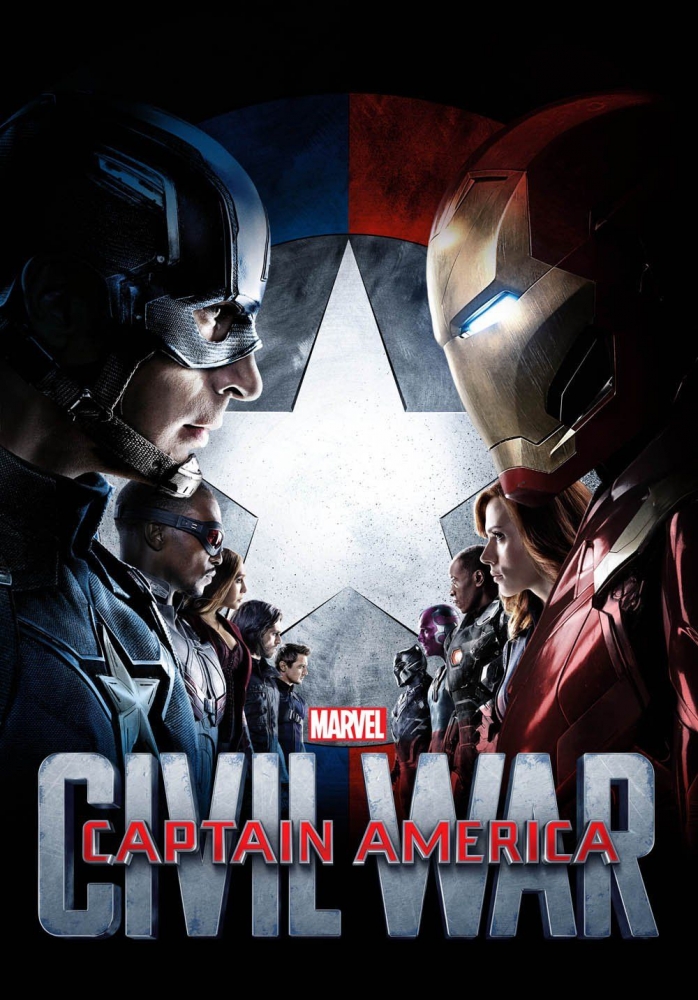 A rewatch and my opinion are still the same: team Cap on the Accords but team Tony on the rest; Cap has NO RIGHTS to beat Tony up to an inch of his life; team Cap being bitter is shit; and Cap freaking LIES.
Still waiting for the apology btw and no, not that "I'm sorry but I'm also right" nonsense Cap said at the end of the movie.
The Dark Knight Rises
I know it's been a while since I watched the trilogy movies but I didn't realized HOW long until I watched The Dark Knight Rises this time. I already forgot parts of it so it feels like seeing it almost the first time. I love the casting obviously, Nolan movies are always got the casting right. I love the build-up, the sadness and lifeless feeling at the beginning ended up with tense anticipation and awesome finale. I just love love LOVE this trilogy so much that I proceeded to replayed this movie twice after I finished it 😂
Ocean's Eleven
It's also been so long since I watched the original Ocean's movies, I don't think I ever rewatched it? But the point is I remember NOTHING.
I can see why people love the movie, it's just so sleek, confident, and charming. I love the cast and I can see the appeal of George Clooney and Brad Pitt. The characters have this ease and familiarity level that despite the obstacles, they just seem unbothered with the prospect of getting arrested or even worse. I love the banter between Rusty and Danny, the mentor-mentee between Rusty and Linus, and basically Rusty mother hen-ing everyone else in the group 😂 I would say the plot and execution part was weak until the final reveal, but it was a fun movie nonetheless!
Others:
Dead To Me: I tried watching this but couldn't get past the second episode. While I think the first episode was quite catching, the direction of the story seems boring and I also dislike the main character 🙄
911 Season 3: Finally finished the third season! I love this firehouse crew so much, but I wish the stake was higher this season after the craziness of season 2. I feel like it would be better if the tsunami was at the end of season rather than the beginning.
Also, can we get a Buck Begins episode already??
What have you guys been watching in May?