Welcome everyone to another Screen Rambles post! In case you're new to this blog or not know what is this series about, Screen Rambles is where I talked about all the shows and movies I've watched in the previous month in details. In short, this is where I ramble about them.
I barely watched anything in September since I was busy running the final stretch of my Thesis, so I decided to do it together with my October wrap up. However, I ended up watching a lot of youtube compared to movies in October 😅
September
The Bridge Curse
When me and my sister were watching it together, we thought the movie was very scary. Looking back now, I still think it was scary but objectively… not really 😅
I always love urban legend so the premise of this movie sounds perfect. It's about a ghost story in a university, involving a bridge and a dare. It seemed harmless at first but the terror keep increasing. As the story goes, we saw how this horror has been happening for years as the story began to interweaved with the past timelines. I found this interweaving to be confusing, but I really enjoyed the twists and the ending!
Goedam
Goedam is a horror anthology and another urban-legend based stories. We watched this straight after The Bridge Curse and while some episodes were scary, some were just confusing. My favorite are episode 2, 4, and 6.
October
Suspicious Partner
This one has been on my list for a while, mainly because of Ji Chang Wook. I still had some of reservations though as when it comes to his drama, I always enjoyed his acting and the plot but not the female lead 😒 I don't know what it is but something always bothers me- in Empress Ki, it's Ha Ji Won's way of talking but in Healer, is Park Min Young's character.
I'm happy to report Suspicious Partner break the streak for me! While I still find the female lead naivety annoys me, in general I really enjoyed the team dynamic of everyone involved, the romance, and of course, the second lead! (✿◕‿◕✿) Ji Chang Wook is really good at building chemistry with the female lead and I always love him in a more comedic characters. The second female lead is also really awesome- I hate her for what she did, but also envy her for how cool and competent she is. I also think the mystery and legal aspect was really fun to watch, it reminds me of Strong Woman Do Bong Soon (or maybe the other way around since I think it came out first).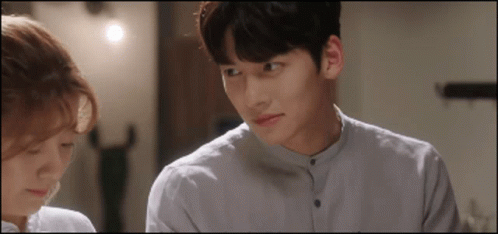 I haven't finished it yet as I have such a terrible habit of starting and not finishing k-drama, and this one unfortunately follows the habit. I hope to finish it this month though since I really enjoyed it that I reach the halfway mark!
K-pop videos/series
I really went down the k-pop fandom in October lol. It's mainly SuperM and Stray Kids but I ended up spending hours on youtube watching their reality shows, fancam, and edits (*/ω\*)
SuperM The Beginning: Their first ever reality show and this one told their experience in the US when they were doing their debut. It's really fun to see them come together- especially watching the awkwardness there compared to how they are now. I also find it interesting to see Baekhyun become a leader, Kai and Taemin now filling the role of hyungs, and how there's still this kind of gap between Taemin and the rest of them. Granted, he's been in the industry for a long time so there's bound to be some sense of awe and respect. I'm amazed at how calm they are before each performance, they are actually more nervous of speaking English in interviews rather than the performance! It's insane haha.
SuperM As We Wish: This one is a really fun reality show where the members do the things they want to do like making movies and working part time. For the movies, I find Taeyong's story to be the best (the twist is just awesome) but Kai and Baekhyun's are the most poignant. As for the memorable scene… I'd say Mark's singing slayed us all. I want someone to serenade me with that song 🥺😭 Ten practically oozes the boyfriend charm, it's insane how good the chemistry he has with the lead. And finally, Lucas story is interesting (and he speaks in Cantonese!!!) but the ending was hilarious and kinda ruins it for me 😂 For the part time, I like the cafe one the best. Ten, Taeyong, and Mark's face with the failed proposal were tragic 😂😂😂
SuperM Mtopia: This one just aired its final episode this week and basically follow SuperM on their trip. It was really fun to watch, filled with banter and funny moments and we see each members shine in their own way. It also showed how comfortable they are with each other, especially Kai and Lucas 😂 It was fun and relaxing to watch and truly a mood booster for me. Now what do I do now that this series is done…
Stray Kids B-side: This show follow Stray Kids as they are preparing to shoot Gone Days. It's just super funny watching their dynamics behind the scene, what they do for fun, their preferences, how they eat, etc. The song was really fun too!
Please listen to the song! It's really fun and refreshing, and it's a play of korean word kkondae (꼰대) which refers to older people who are condescending to the younger generation. Literally one of the lyrics is "this is the new generation go away." It's an "ok boomer" song if there's one 😂💀
More Stray Kids! I swear Stays is the most spoiled fandom ever, we god so many content!!! From SKZ talker, Chan's room, comebacks, video calls, to multiple V-live… they really spoiled us. I wish they get some rest though. And I wish I could rest without missing anything too 😂😭
Got7 videos: I've been spinning You Call My Name and Look daily lol they are so addictive! Also, I've been watching some of their old lives and shows since I'm late joining the fandom 💚🌞
Enola Holmes
This netflix original has been hyped up like crazy! I admit I was interested for it, because a) Millie b) Sam Claflin c) Henry Cavill and d) that hand kissing scene!!! I watched this with my sister and while she loved it, I think it was an okay movie.
It was fun, I'll give you that. I love the adventures she's on and how witty Enola is. And the hand kiss did not disappoint- historical movies do have the best hand action. But the movie was too long and the resolution was not satisfying for me. I had a great time though!
Devil
Been saving it for Halloween and I finally watched it! It was as creepy as I thought it would be; the enclosed space, the sudden blackout where you didn't know what would happen but sure someone would die really built the suspense! I think the detective role did not add much to the story, but the mystery and suspense was amazing! 💀
The Haunting
I didn't know this movie was based on the Haunting of Hill House but anyway, this movie was bad. I love the setting, how ostentatiously decorated the house was and how morbid the decorations are. But the pacing, the CGI, and the plot was boring 😬
What did you watch in October?