If you ask me when my blog anniversary is, I'm as clueless as you are.
This is because I made this blog quite some time before making my first post, which my archive told me was in December 22nd, 2013. Technically, it could be my blog anniversary, but I just never felt that way. I did move my blog to wordpress in October 2016 and I could make the moving date my blog anniversary, but it just doesn't feel right either 😫
That's why I never celebrate my blog anniversary. But I have been blogging for so long and I always love reading anniversary posts that just I want to celebrate something. 7 years is a long time to commit and I have written a lot of posts, so I think it would be fun to look through my archives and see my favorite posts. Hence, this celebratory post 🎉
I know we're not supposed to pick our favorite child, but there are some posts that I've enjoyed writing more than the others. Some of them are also my most popular, so thinking that you guys enjoyed reading it as much as I enjoyed writing them makes me really happy 💖
Without further ado, let's get started!
*clicking on the heading will lead you to the featured posts
Favorite Review
I can't do any previews since the whole review is basically gif reactions, but I had so much fun writing it! It is also one of my most popular book reviews on the blog. I should've done more gif-style reviews since I loved it so much!
The reason why I love this post is because a) I was really bitter at that time but b) it doesn't came out that way! In fact, I would say it came out quite coherent and balanced instead of turning into a rant. Plus, I love the Gordon Ramsay's gif I included 🤣
When I asked for a Nikolai book, I didn't ask for this.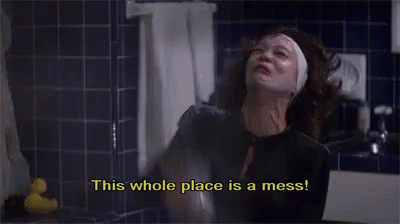 Another negative review! Writing this review was very cathartic and I love how it turned out.
I went really in-depth talking about the characters and plot, and even dedicated a special section for Holland. Very cathartic, 10/10 would recommend writing a review to get all the feels out of your system.
Favorite Discussion
Enemies to Lovers trope is, hands down, my favorite romantic trope. However, even I cannot deny that the portrayal of the trope can be very problematic in many instances. In this post, I questions what makes me love the trope so much and how to differentiates between healthy and problematic aspects of it.
I wrote this post back in 2018. I know myself as a notorious mood reader and yet I was always making "seasonal" TBR excitedly. In this post, I looked back through my archives for any TBR posts and see how many books I've read from those posts.
Spoiler alert: the numbers were not good.
Favorite Features
Barbie movies are really my childhood; instead of Home Alone, my local TV always played Barbie movies during the holiday season. I also have a lot of Barbie DVDs 🥺 Here, I basically talked about why I love Barbie movies and shared my all-time favorite Barbie movies.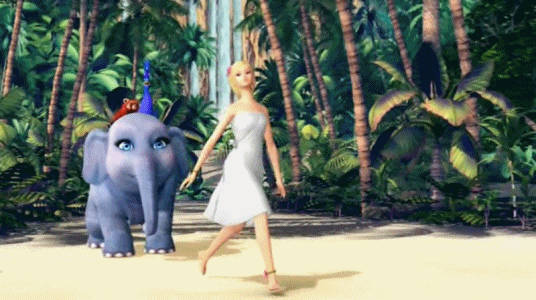 Favorite Seasonal Posts
An exhaustive discussion on whether tropes are good or bad have been done. For me, there are tropes that I absolutely avoid, but in general, it depends on how the tropes itself are executed! I noticed I have several preference that guarantee the said trope will work for me. These preferences are the ones I will share with you all in today's post!
I admit the last few season have been less than stellar, but the early seasons were amazing and full of creepiness! Especially season 1, where it all hunting demons instead of saving the world and angels stuff, they definitely lived up to the show's name.
Look, I know the ending was crap and November was hilarious because of SPN finale, but I had so much fun writing this post!
Basically me answering the prompts that paired with famous christmas characters! It's really fun and perfect for last-minute festive post ideas 🎄
This post is back from Ye Olden Blogger day, but it still one of my most popular! In fact, it always appears in my most viewed post every month. I had fun writing it but I would say that my list of OTP has changed since then. Maybe I should do an updated version of this post…
Favorite Screen Rambles
The only post from 2020! I was blown away by The Untamed, it's my newest obsession and kept me sane by distracting me from all the worldly affairs to the embrace of LWJ and WWX. I listed so many reasons why you should give this show a try, among them are complex plot and characters, intense devotion that despite the censorship you can see that the MCs are in love, and cultural lessons I managed to learn.
Favorite Hallyu Posts
Kill Me, Heal Me tells the story of Cha Do Hyun, a third generation chaebol who lost a year of his memory when he was 7-8 years old and also diagnosed with dissociative personality disorder (DID). He has 6 other alter egos: Shin Se-Gi the violent one, Ahn Yo Sub the suicidal one, Ahn Yo Na who is a 17 year old school girls that stalk handsome oppas, Perry Park the drunken ahjussi, and the mysterious Nana and Mr. X. He met Oh Ri Jin, a psychiatrist, by accident, and she agrees to help him and became his secret doctor. They have to navigate complicated issues such as company power struggle and the lost memory resurfacing, which caused Cha Do Hyun to be very unpredictable and gives more chance for other personalities to appear. Can they keep his DID a secret and help recover his memories?
One of my all time favorite k-dramas (jisung played SEVEN characters!!!) and by far, the most popular post on my blog! It always appeared as my most viewed post and search terms. I had fun watching the show and writing the review, and I'm glad you guys loved it too!
Second lead syndrome is where you are more invested in the secondary lead and wish for him to get the girl. This syndrome is FAMOUS in k-drama, but I noticed I also tend to have it with the western media I consumed. This post basically talked about all the second leads I've ever loved ✨
I can't believe it's been 7 years since me first foray into blogging and subsequently joining the book community! It's been nothing but joys every since and I'm really grateful for the time, experience, and the people! Thank you so much for those of you who stick with this blog and read its posts, it really means a lot for me, more than I can ever show my gratitude 💖