Well, life happens and this post is waaay overdue, but I'm here today to share with you favorite movies and shows that I watched in 2020!
👑 Miss Congeniality 👑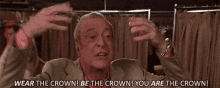 I cannot believe I waited until 2020 to watch Miss Congeniality because it's an instant favorite! This movie made me realize that Sandra Bullock is my rom-com leading lady as I always loved her rom-coms! I love the sheer ridiculousness of the pageant, Gracie's attempt to protect everyone always got thwarted by pageant things, and the action. But what makes me love this movie the most is not the romance, but rather it's the less focus on romance and on how Gracie grew to appreciate the pageant and the girls she befriended! It's super lovely and insanely funny, I ended up rewatching it so many times last year.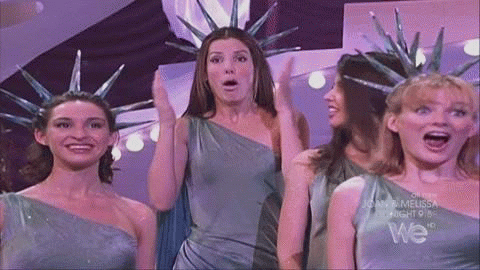 🔪 Elite S3 💄
This season definitely has its flaws (they really did Omander dirty 💀) but I really enjoyed it??? All of the characters showed such an amazing growth from where they started out in season 1, especially Guzman and Lu. We finally got the Nadia and Lu friendship we deserve!!! 😭💖 All of the characters are actually at the same place: they acknowledge what happened to Marina was terrible, agreed that Polo should've got his apologies, but also want to leave everything behind them. I think it wrapped the story really well but I'm also looking forward to see what will go down at Las Encinas next 👀
✨ Kiki's Delivery Service ✨
This is officially my favorite Ghibli movie! I know I still have a lot to watch, but so far Kiki is the best for me. It's just so heartwarming, innocent, and magical- all the things I've always heard people associated with Ghibli's movies. Kiki was an easy character to root for and her quest of being independent really struck a chord with me as it was time for me to ~spread my wings~ too!
🙆‍♀️ First Wives Club 🙆‍♀️
A group of lifelong best-friends exacting their revenge on their husbands, who are leaving them for younger women?? Sign me up! This movie lived up to all of my expectations- amazing cast, strong friendships, cunning scheme, and seeing people getting what they deserved 🎉 I had such a great time and it remains one of my all time favorite movie!
And that You Don't Own Me dance number??? Iconic.
🌊🔥 Avatar: The Last Airbender 🌪⛰
Rewatching ATLA with my sister is one of my highlights of 2020. It was the first time my sister watched it and she was blown away by the plot and world building. But for me, I was blown away by how much went over my head when I first watched it as a kid! The themes such as colonization, genocide, and abuse were something I missed but very apparent to me this time around. I was also in awe with how complex the characters are- they have layers and the best development! People who refused to watch ATLA solely because it's a "children" show really missing out on one of the best series, ever. This show nailed all the things I personally wanted from GOT finale ✨
Let's not talk about how rewatching it bring back my crush on Zuko with full force 🤡
⚔ The Old Guard ⚔
I watched this movie for the premise of a group of immortals on an adventure and Charlize Theron wielding an axe, but The Old Guard gave me so much more! It has a lot of well-executed action scenes, questioning the impact of technology, found family dynamics, power couple that is Joe and Nicky, and the mystery of Quynh. I'm highly anticipating the sequel!
😭 The Untamed 😍
Lol of course I'm not forgetting The Untamed, I'm just saving the best for last!
This series was a whole package of emotional roller coaster: confusion, enjoyment, pain, and happiness. The first few episodes were confusing, but after a while I just couldn't stop watching! All the characters are complex and layered, there's not one person that's one-dimensional, even the supporting characters! It also showcase a different kind of love in the most beautiful and heart-wrenching ways, from the Yunmeng Siblings, the Twin Jade of Lan, the Wens, the Nies, and of course, WangXian. I just couldn't get enough and it made me explore other cdramas.
I'm plugging my review for The Untamed if you're interested: Reasons why you should watch THE UNTAMED (and suffer with me 😭)
Did you find any new favorites from 2020?